my jeep build
---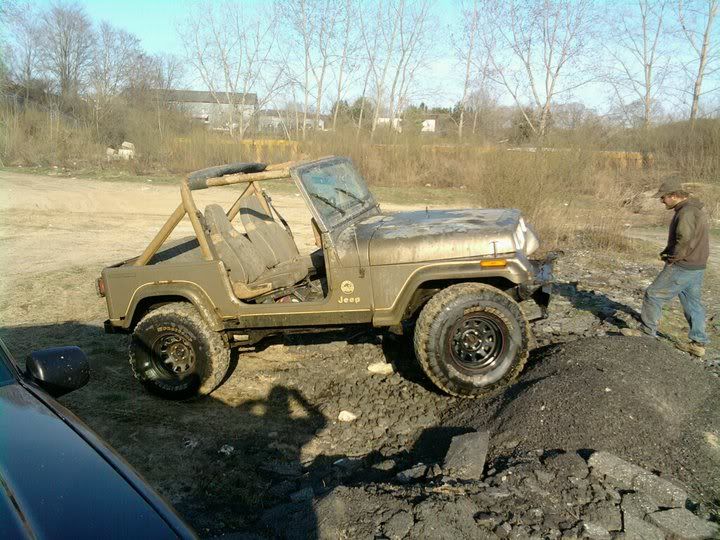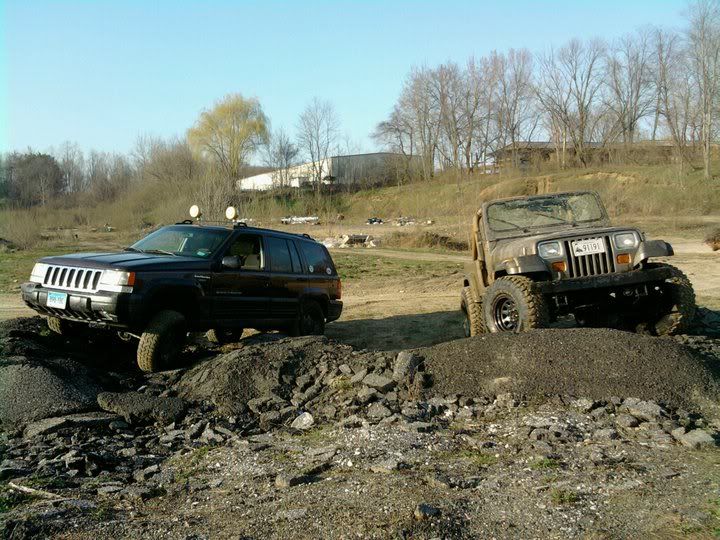 ok here's the story, in january i bought a 88 yj for $1200 from upstate NY, i drove the thing about 80 miles home to New Milford CT. it had the 4.2/POS Ba10 combo. i soon did the nutter bypass. i still could not drive this thing for a full week without problems. i believe it was a carb issue, but the wiring and smog system were hacked beyond reasonable repair also. in the begining of febuary the skid plate just about fell off on my way to work, the plate rotted around the mounting holes, and the transmission dropped about 8 inches( really funny thinking about it now but wasnt real fun at the time) so i stopped and tied the transmission up with a tow stap. after repairing the skid plate i tried to leave for work the next morning and CRUNCH there goes my tranny, i lost reverse. i pulled the drain plug and what im guessing is what was my reverse gear was stuck to it
so i bought a AX15 and swapped it in. then i drove it a few weeks and was getting tired of fiddling with the carb every three days so i parked it. i figured i'd clean up the engine, wiring, throw a weber and a hei on there, maybe paint the thing up pretty and sell it.
well the jeep thing got the best of me and a buddy of mine sold me his COMPLETE, RUNNING 95 yj for $250
it has a strong running 4.0 in it and an unmolested wiring harness. its got some body rot and the frame is shot. the initial idea was to just do a motor swap. well now my jeep is all torn apart, the tub is off the frame, ive decided not to use my tub. both tubs have same amount of rot but parts jeep has a nice dash and all the wiring intact. now i found out that my rear leaf springs are shot, the front eyelits are broke causing the rearend to shift forward and back which explains why the tires were rubbing the front of the flares. so yeah ive got myself into a big ole project here, im gonna stop boreing everyone with my blabbing now.
transmission drain plug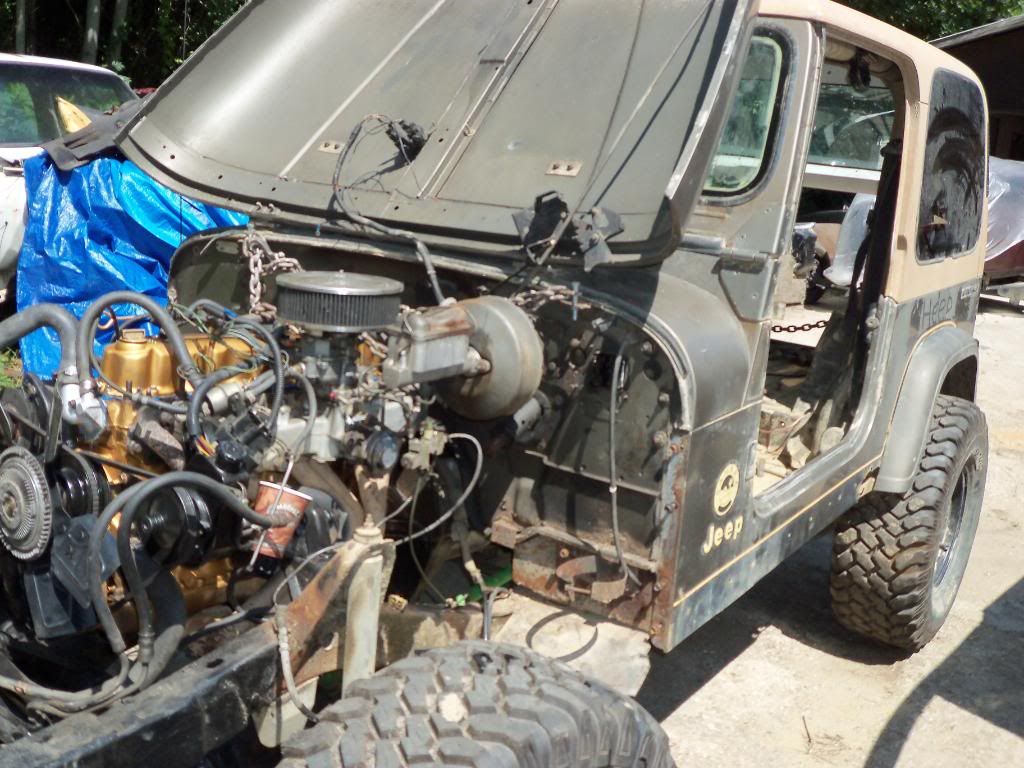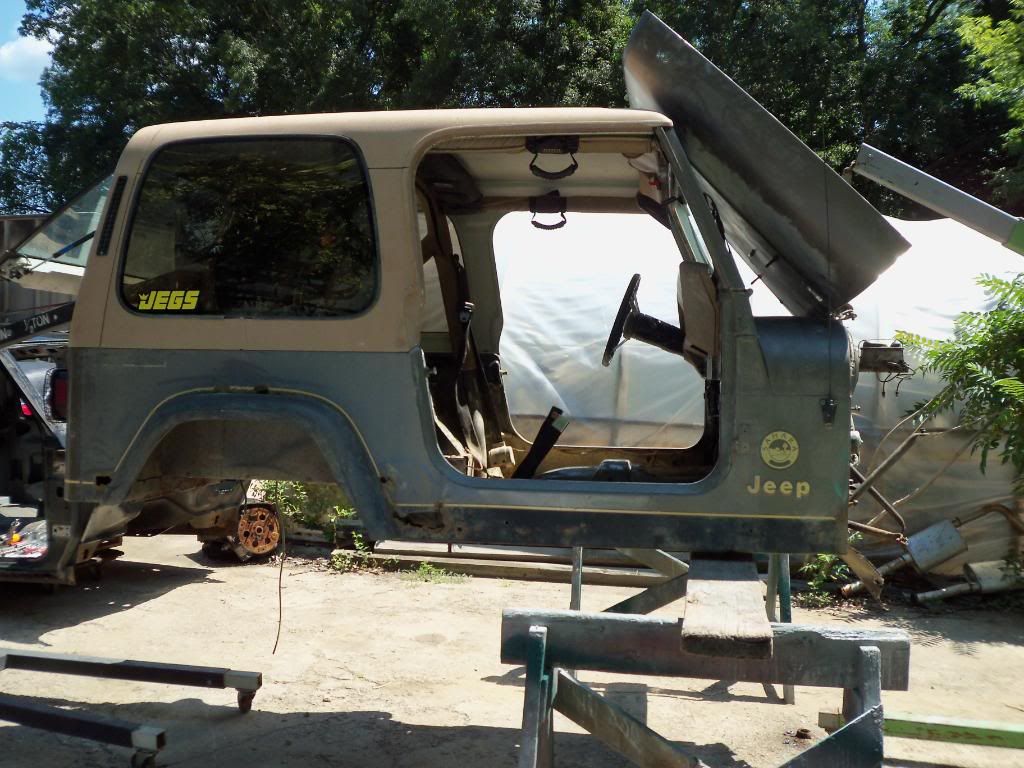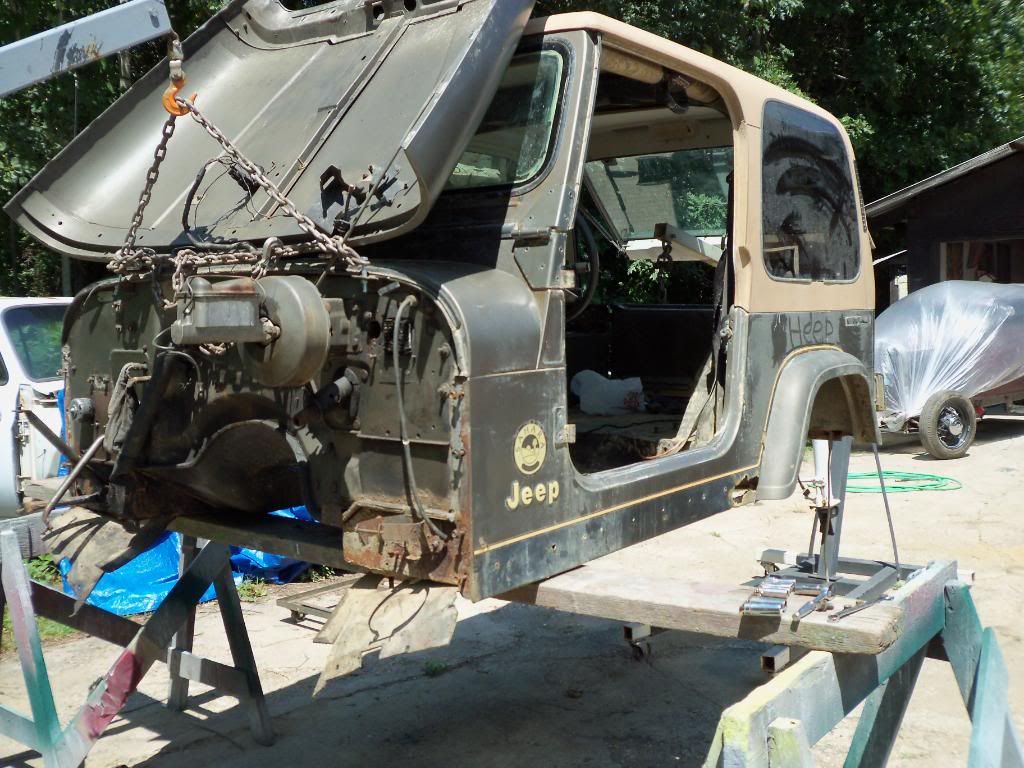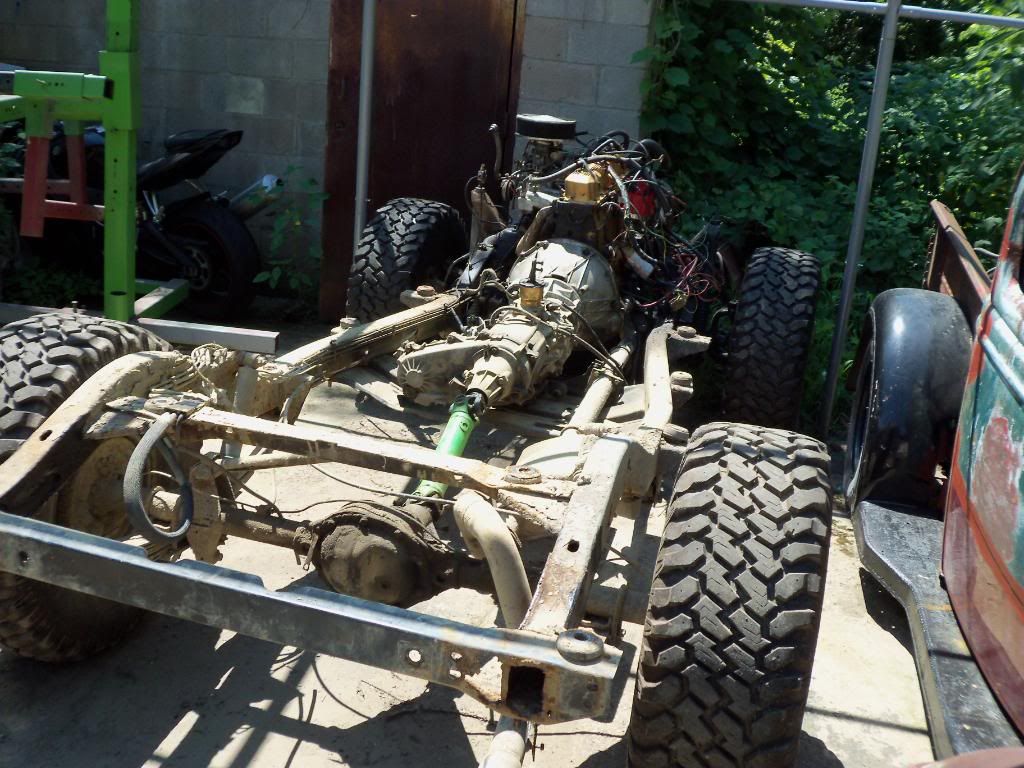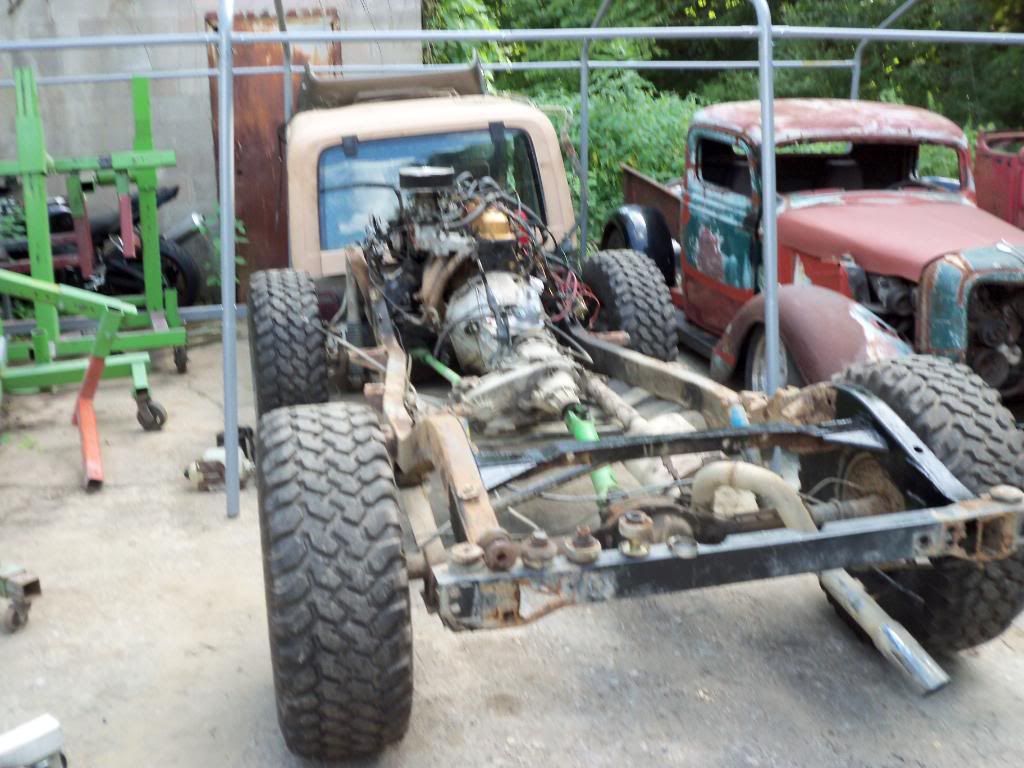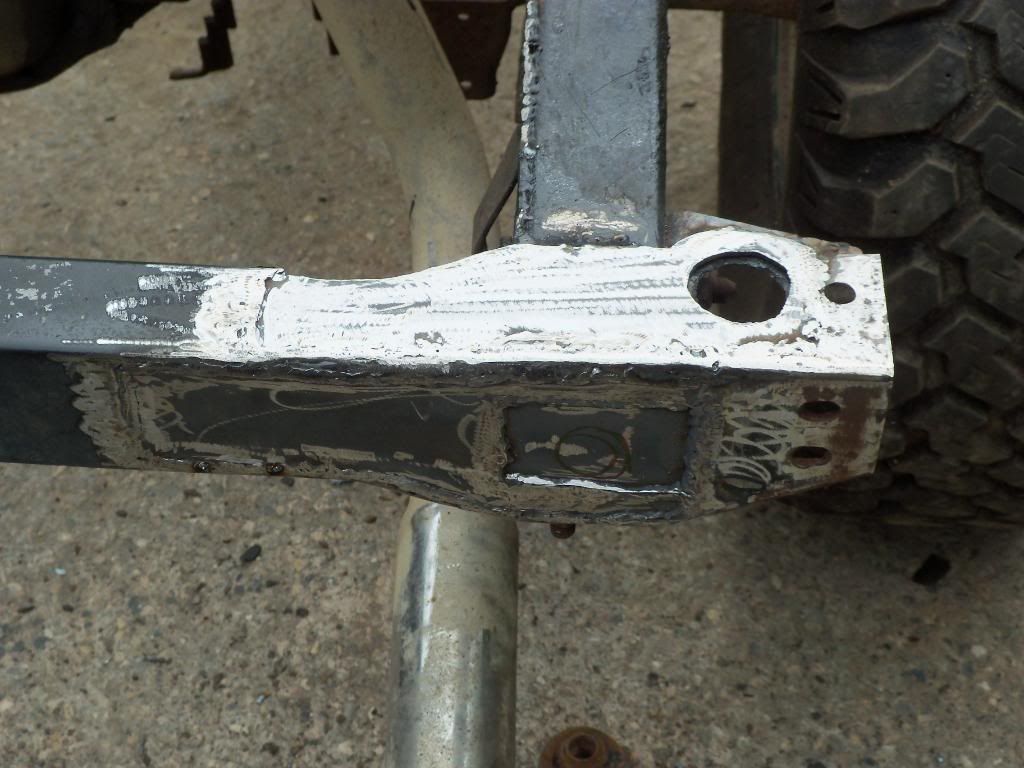 i rebuilt the shock mounts so they wont rot again, they originally had big pockets that would collect water, mud, rust, etc.