Ima add to this thread a bit more... I redid my heater controls and everything this weekend, this should be a sticky......
I started with broked heater controls in my jeep, one side was busted so only 2 screws could hold it in, and my little black vac hose like most was broke and my manifold vac was just blcoked off.... it still blew hot for winter, but I jsut wanted it complete and 'right' and wanted new controls as well with lights
The above 2 pics are what everything SHOULD hook up to... of note, not sure what year jeep this control came from, but mine is a 90, the green wires on the right side are white on mine.....
so... moving on.... ripping my **** out....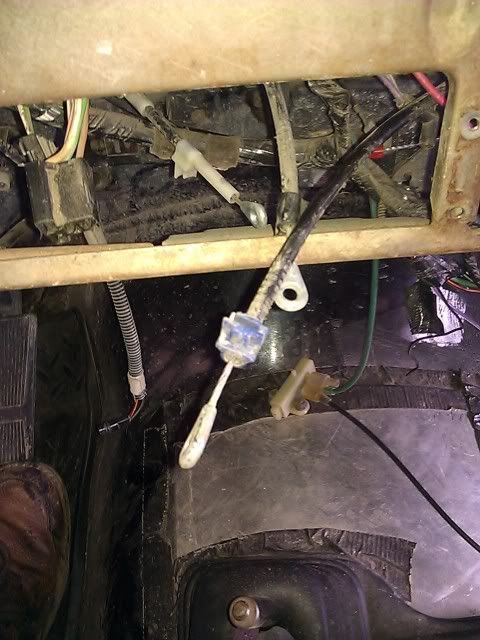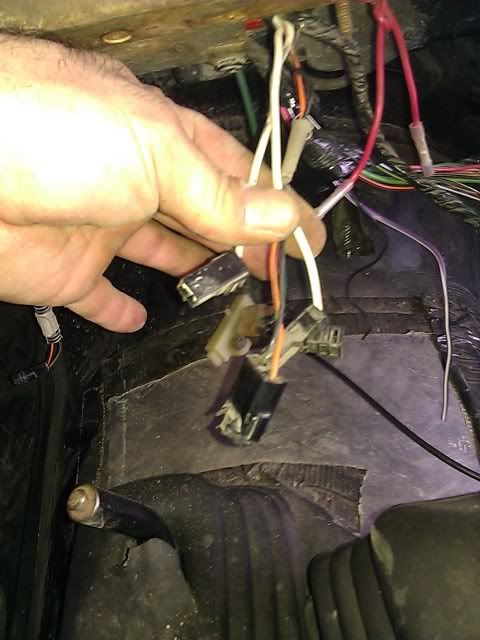 The 2 whites go to the right side controls, one in front and one in back.... the orange and black are the light buld wires, they twist into the right side of hte control unit...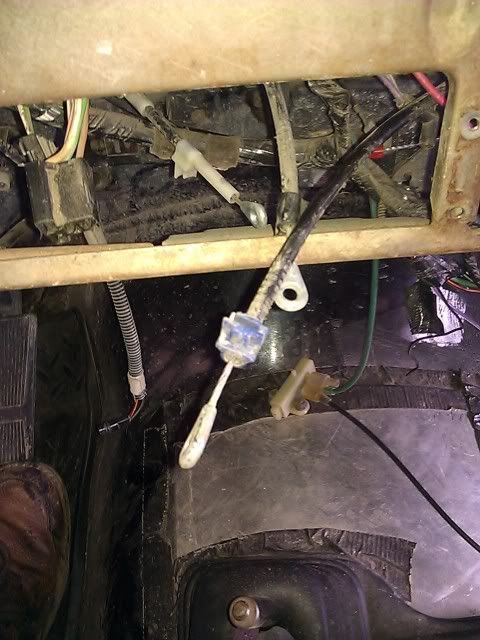 the blue connection cips in UNDER, right below the little elcetric mocule, hard to see from above so turn it over you will see it.... the blue clips in and the round end has to wrap around and twist, you will see it if you ever do this, this one is annoying...
The black clips in on the right side of the controls on the top....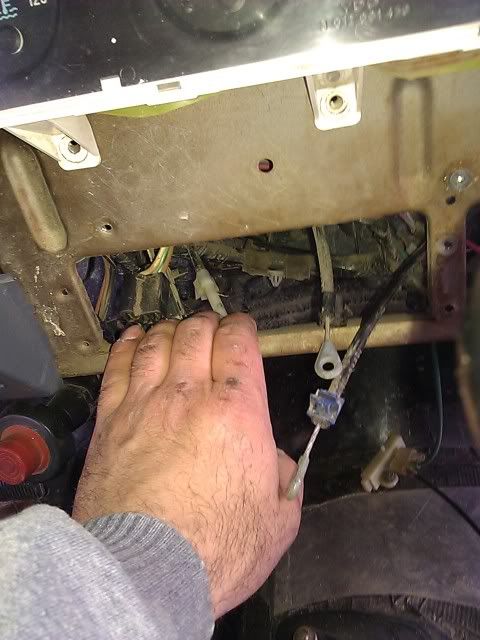 the white goes to the left side acroos from the black one... the round ends must attach to the post sticking up....
post center... the cables attach to these
NOW for that little stupid vacumm thingy... where does it go....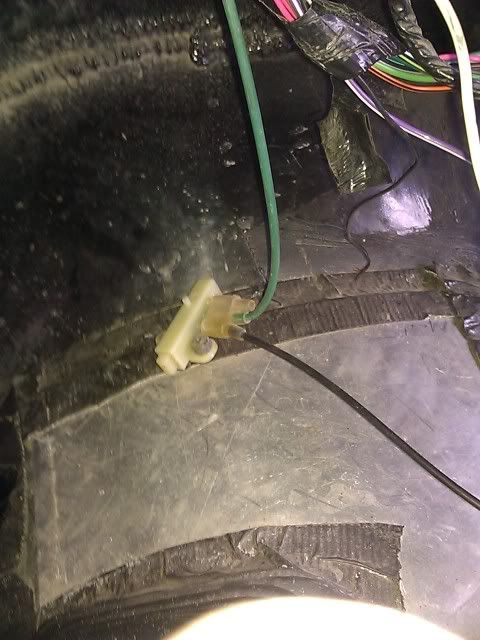 well it screws into the rear left side of the control unit..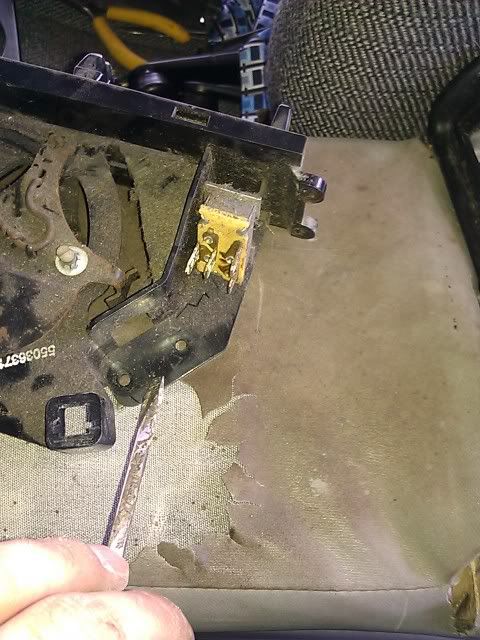 where Im pointing, 2 screws, one end of it you can push in and out for the vac, this end goes toward that heater controls, slidding just under it into a litt cuddy hole made for it...
The green vac goes up under the glove box, connecting to a little vac motor I dont have pics of it, Im sure max can provide
the black goes out the firewall in a manifold vacuum....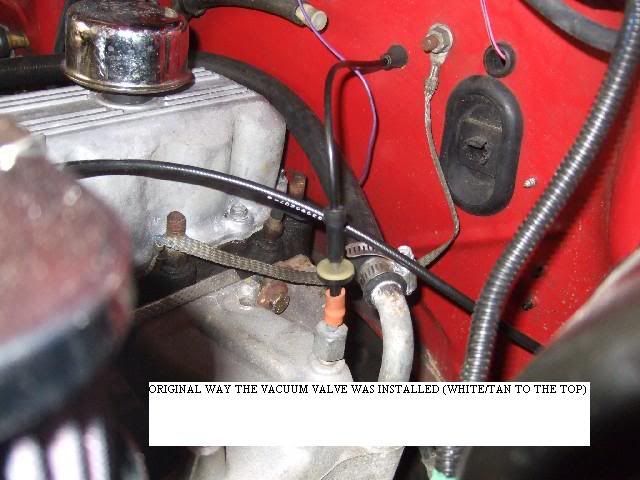 I stole that pic from earlier in this thread.... but that is where it goes, reverse it and try it if you like as this thread says.... I put mine on normal like...
And then of course the plug on the left side....
worse part of the whole thing is getting the clips on the cables out WITHOUT breaking them.......... if you break I think you have to get a whole new cable as I dont see how to get one off and back on sooo... ya...
I broke the white one.... grrrrr... its not long so you cant pull it thru the dash....
anyhow... now I have gooder heat, lights in my heater and my controls dont flop around....
MAKE THIS A STICKY.........