I bought my 93 YJ off my uncle when I passed my road test. unfortunately I was in high school at the time and Im in college now so due to the lack of steady money flow its a fairly slow build but getting there.
This is how It sat when I got it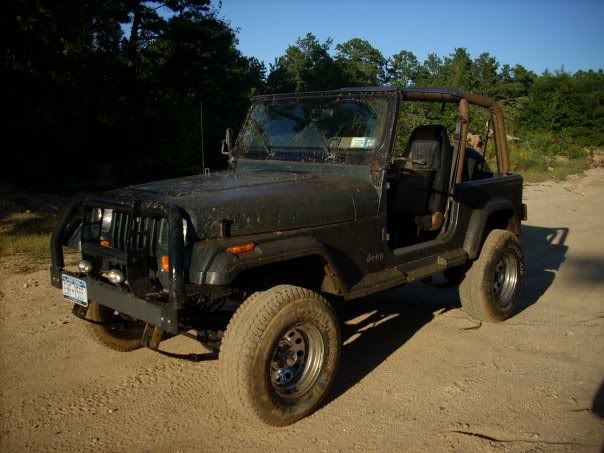 old rough country suspension (sagging)
old 31" all terrain tires on dented rusted rims
rusted front grill guard
I ditched the grill guard and replaced his lights with KC daylighters.
Had my first bad stuck with all 4 tires dug in, axles sitting on the ground, and pinned against a tree.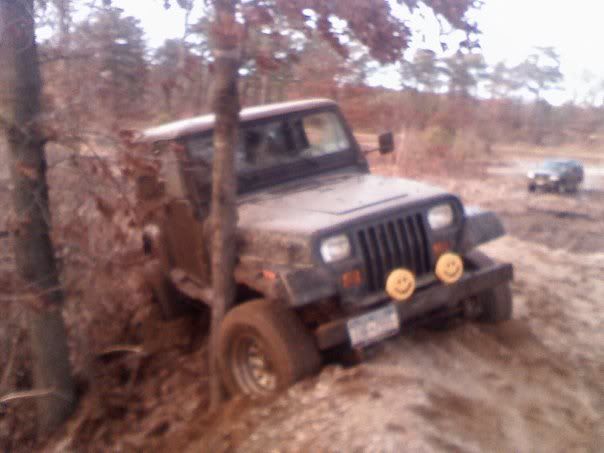 After digging and getting pulled out I finished my day.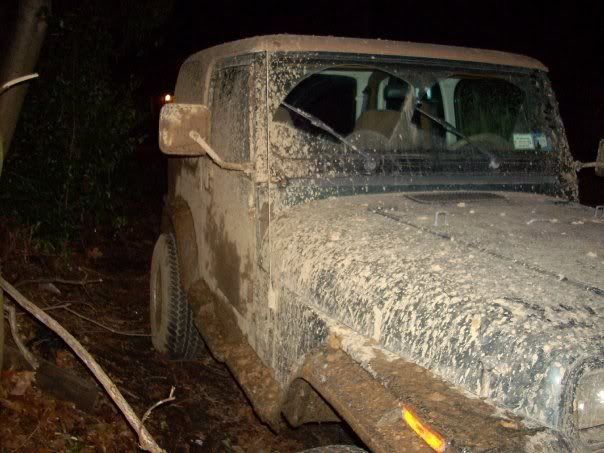 Disconnected the sway bar and tested it out
Replaced the old suspension and put in a 4" BDS suspension lift.
Bought myself some Ion Alloy rims and Mickey Thompson 33x12.5 MTZs. Brought it to the local shop to get them mounted.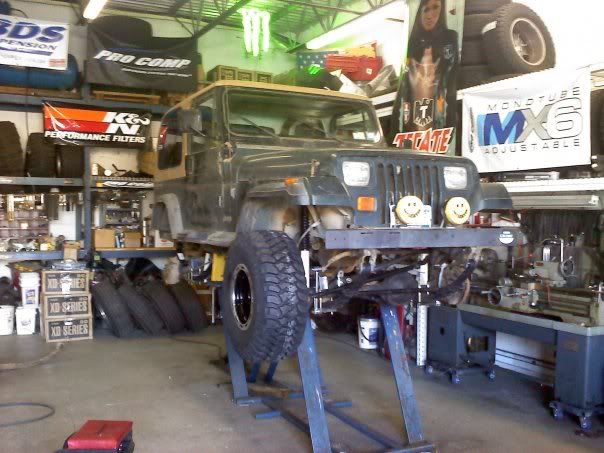 took it wheeling
got a new bumper for christmas and some new light covers.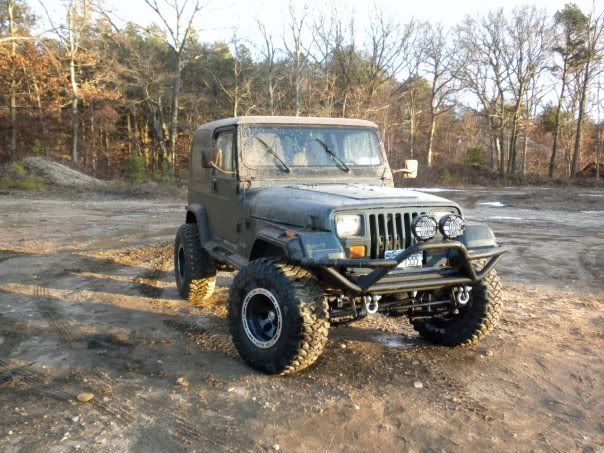 messed around with the swaybar still connected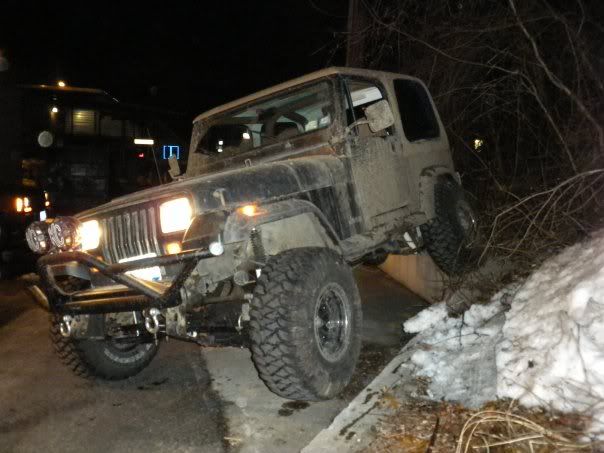 The 33's rubbec alot so I trimmed the fender flares. then disconnected the sway bar to go wheeling again. unfortunately no pics of the timmed fenders up close. you can somewhat see the trimmed flares in the next few pics.
took it wheeling in ice cold weather...got stuck in a deep rut on the right side while trying to push 6" thick ice out of the way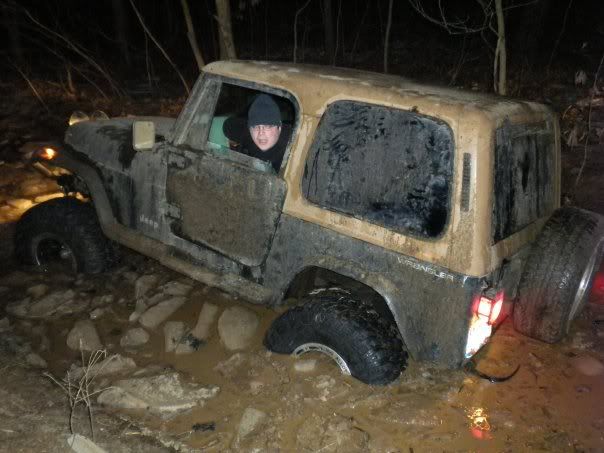 luckily I was pulled out fairly easily and rather quickly, but the cold weather led to one frozen muddy jeep. (there are mudsicles on it)
Ive got a Winch and another set of daylighters in the mail and on the way, will put up pics when installed. Also there is a possibility of either a body lift or shackle lift in the near future (just to add about another inch)