The moment we've all (or at least I've) been waiting for...
I was getting frustrated and decided to just get it done.....apparently that meant staying up until 6 am working in the garage.
Prepare for picture overload....
Jeep in position Sunday morning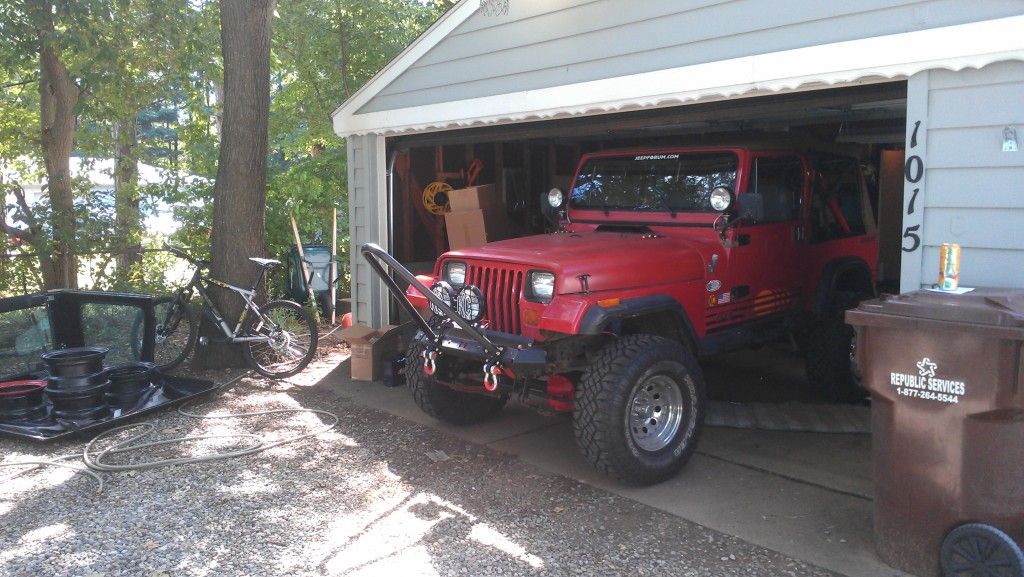 New transmission mount while I was down there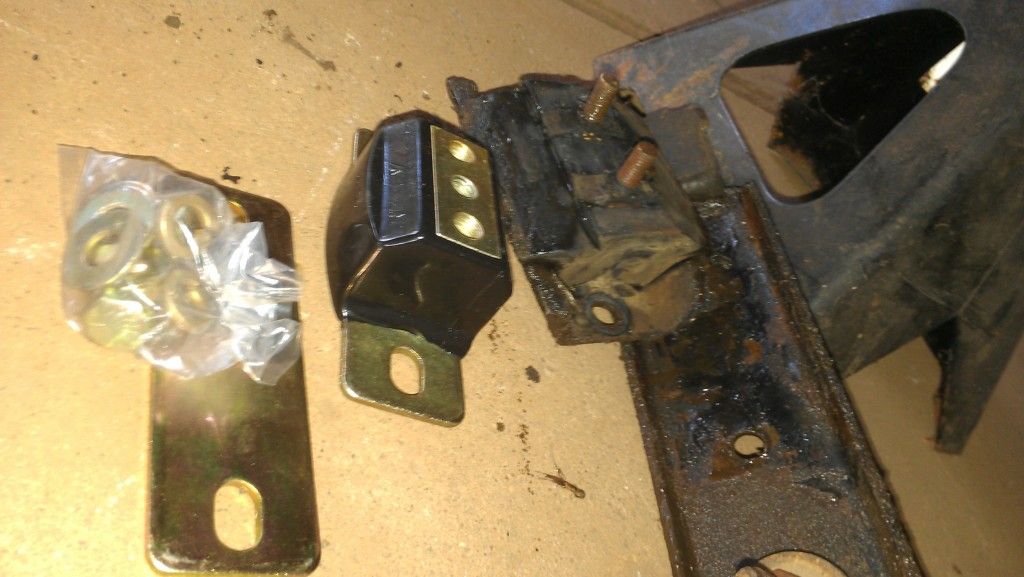 Transfer case out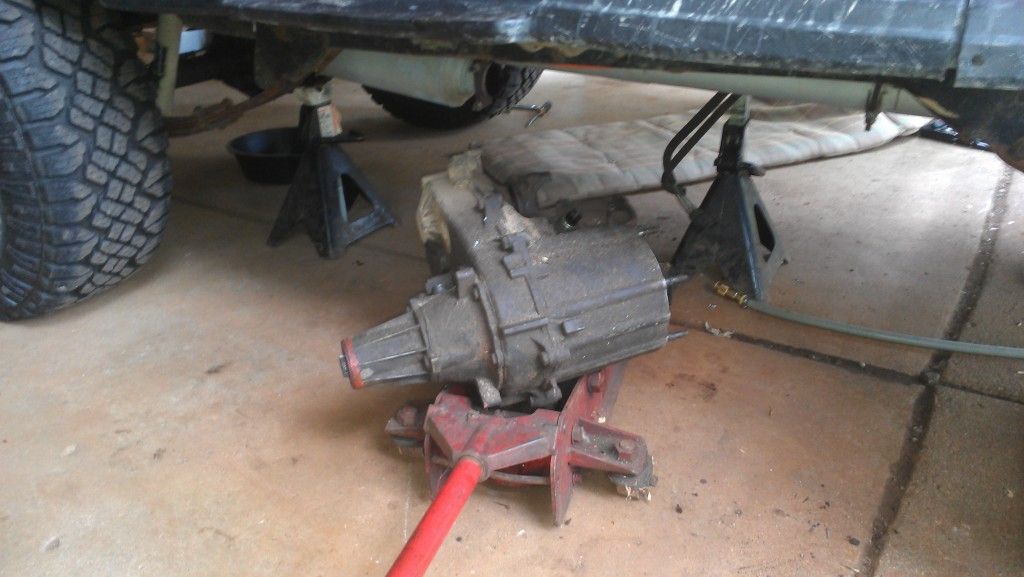 And split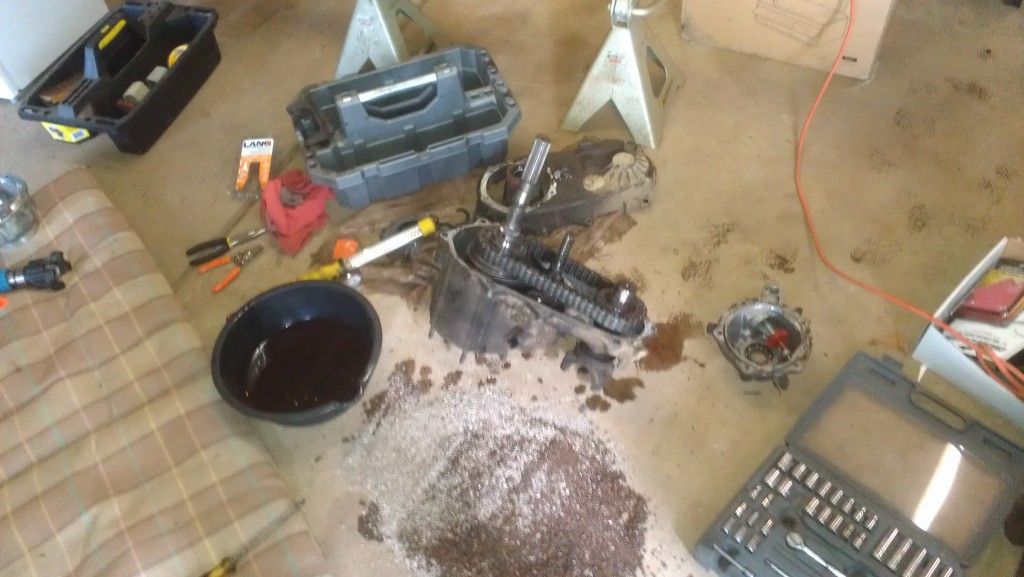 SYE install begins..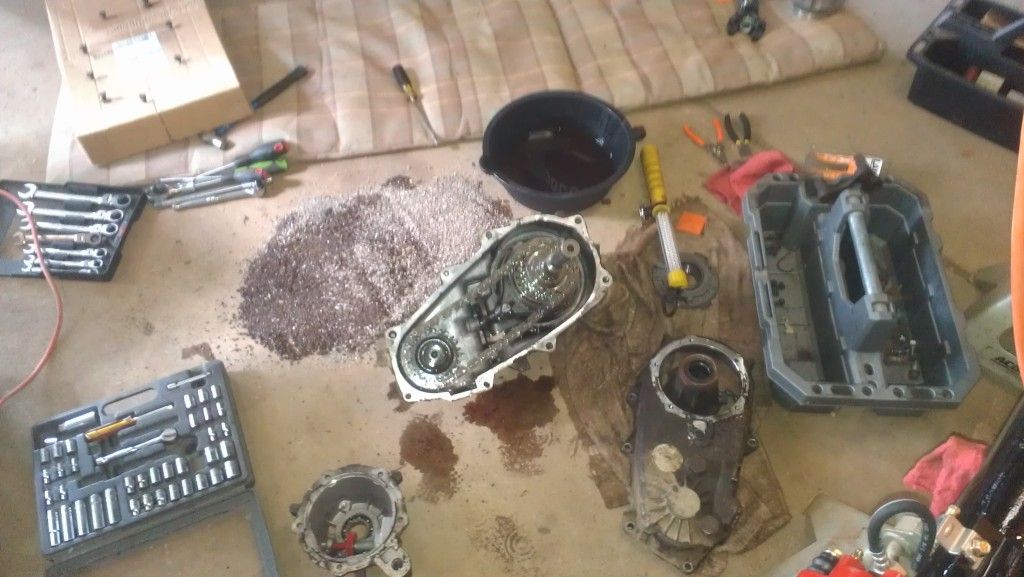 Punched holes in a piece of cardboard to remember which bolts go where on the T-case
Me "pressing" off the needle bearings of the drive sprocket thing. This is one of the points that I was worried about going into this project. It sounded confusing and I didn't have a press but once I saw what I had to work with it was very simple. Moral of the story, don't fear the SYE.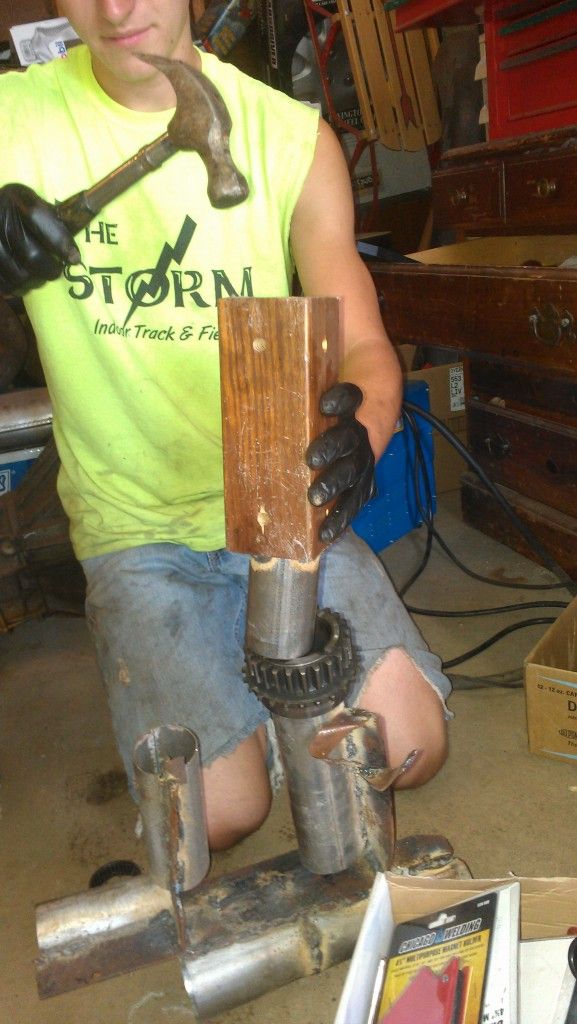 SYE mostly installed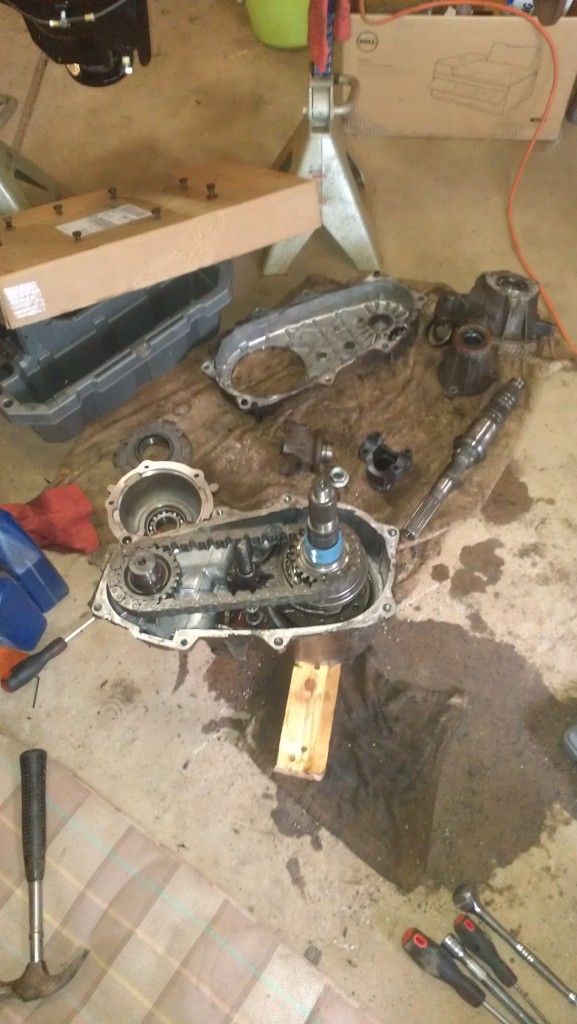 Finished
Bolted back up (Sunday night)
The 35 coming out for the last time (Monday night)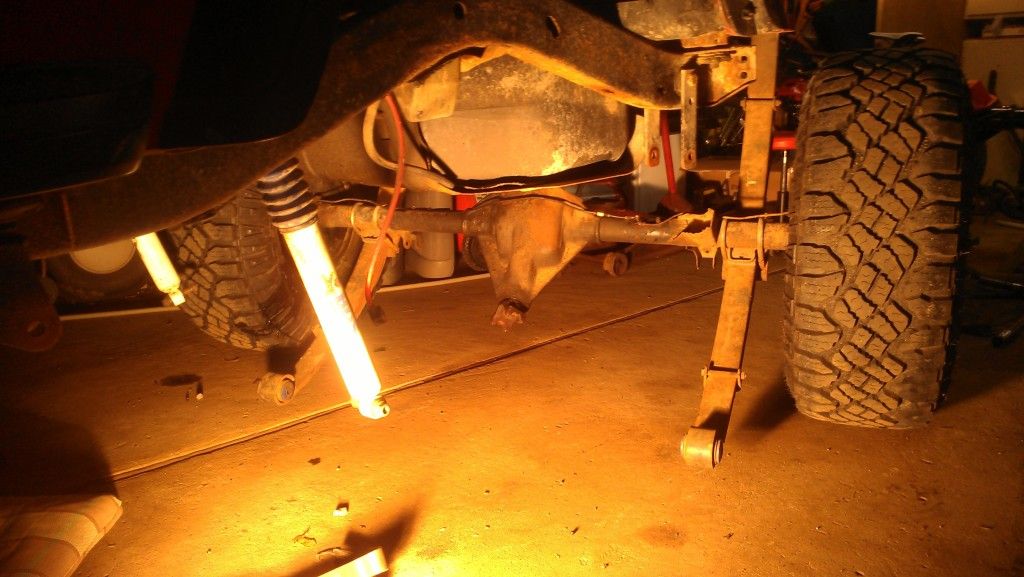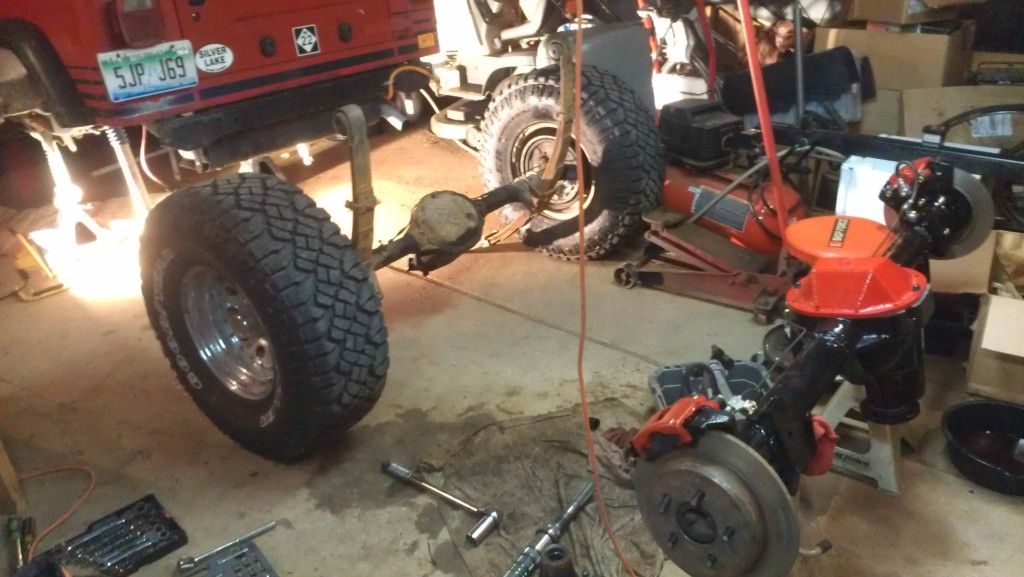 (Yes I know my garage is a hideous mess. Its a crazy time in my life)
Springs bolted up to the 8.8
Tires on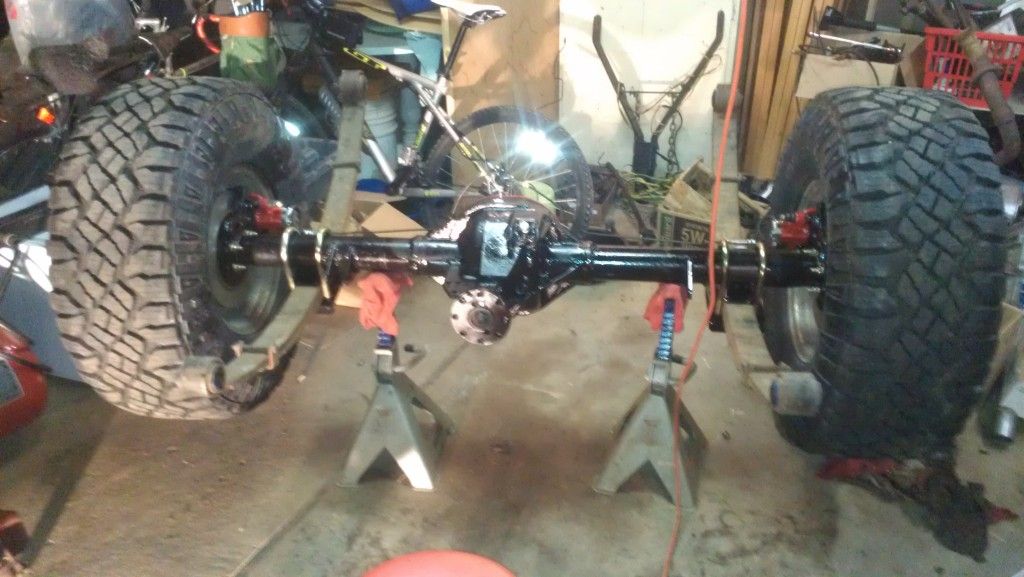 Ready to roll under
My brake setup...I needed to extend the hard line so the soft line would come down centered on the axle. Welded a piece of angle and relocated the mounting plate for the hard/soft connection
And installed! (In the wee hours of Tuesday morning) Sorry for the crappy pics again, it was late and blah blah. I'll take better ones if anyone wants to see more detail
Pinion angle...I might shim it
Its what I get for guesstimating...what do ya'll think?