Well despite graduation parties, a new job, and all around summer partying... I'm finally starting to make some progress
The new deadline for this thing is July 10th. I'm going to Silver Lake Sand Dunes for a few days and am going to have it done by then.
Caliper brackets and spring plates are ready to go:
Before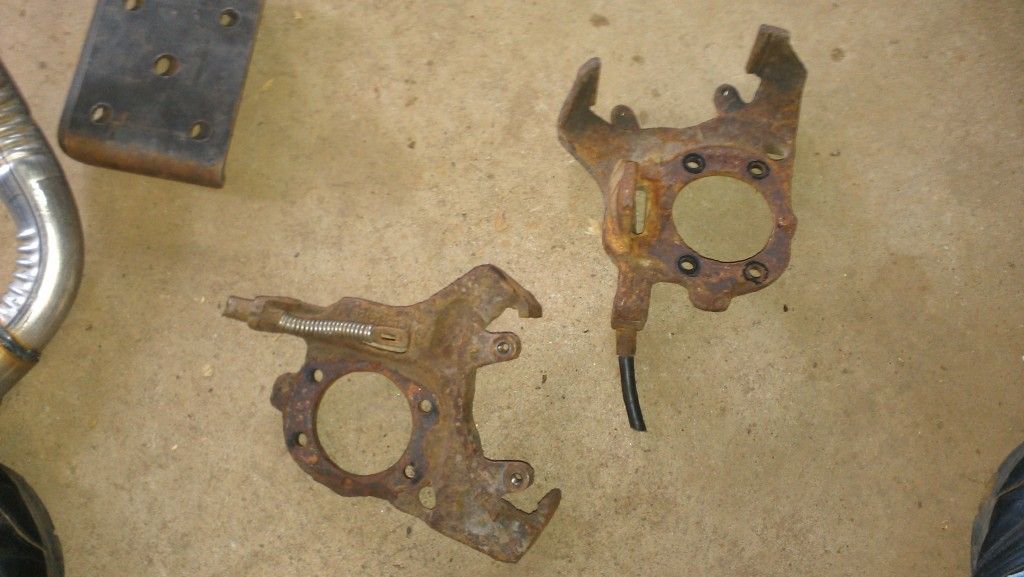 Possibly against my better judgement and as a result of my OCD kicking in, I decided to cut off all of the parking brake brackets and smooth everything out.
I figure I've never had a parking brake so why start now? Plus I'd rather have a parking brake on the driveline than the wheels.
Brackets after cutting
Sandblasted (new job is kick-***)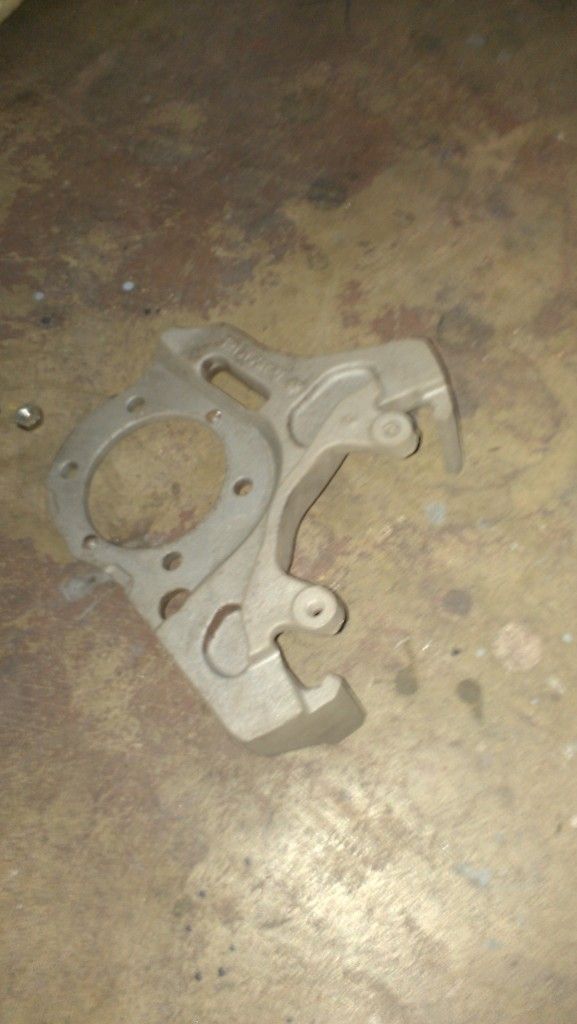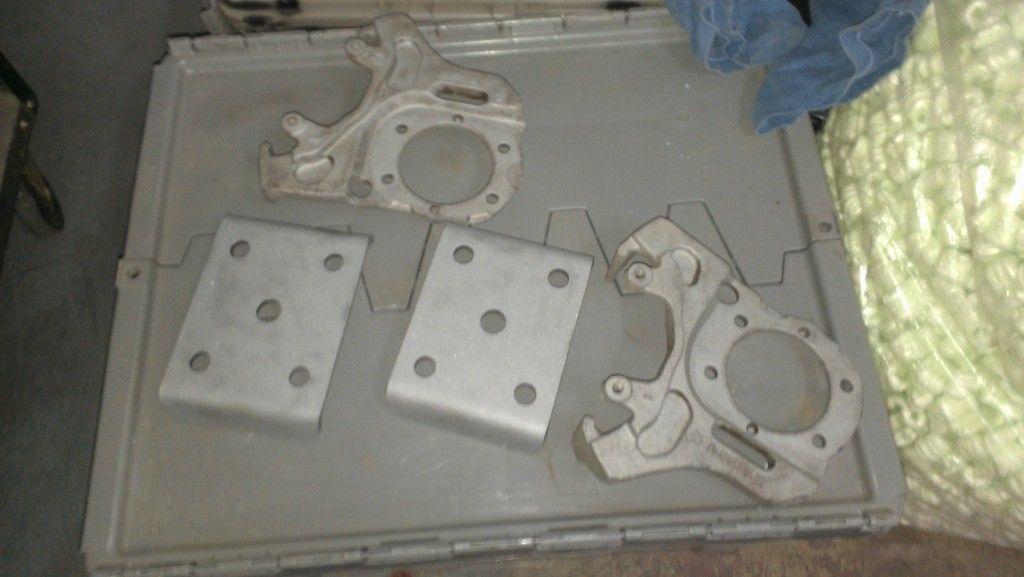 Finally Painted with chassis saver, I think it turned out great minus my first time spraying paint mistakes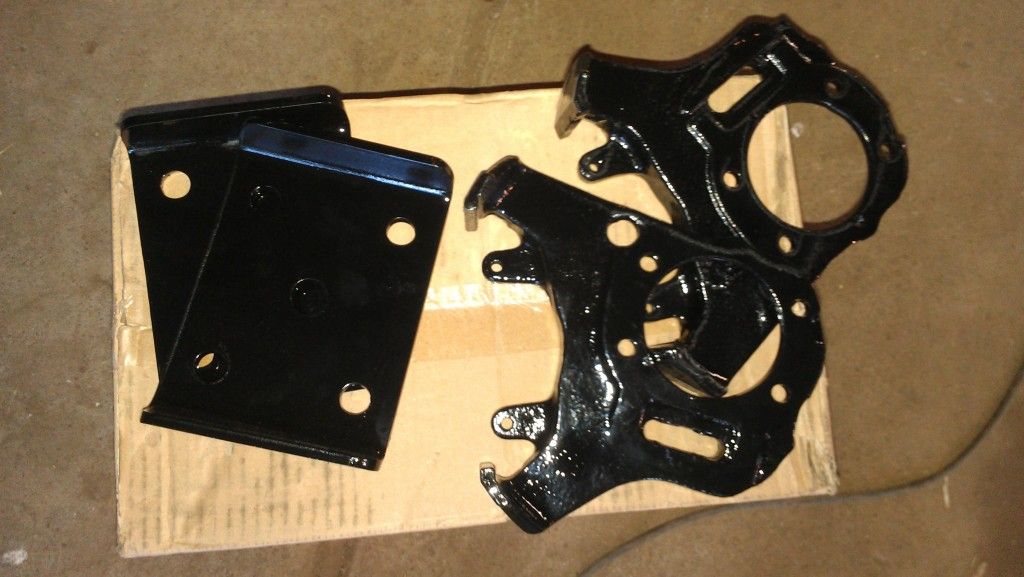 I also got all the brake lines finished
Driver side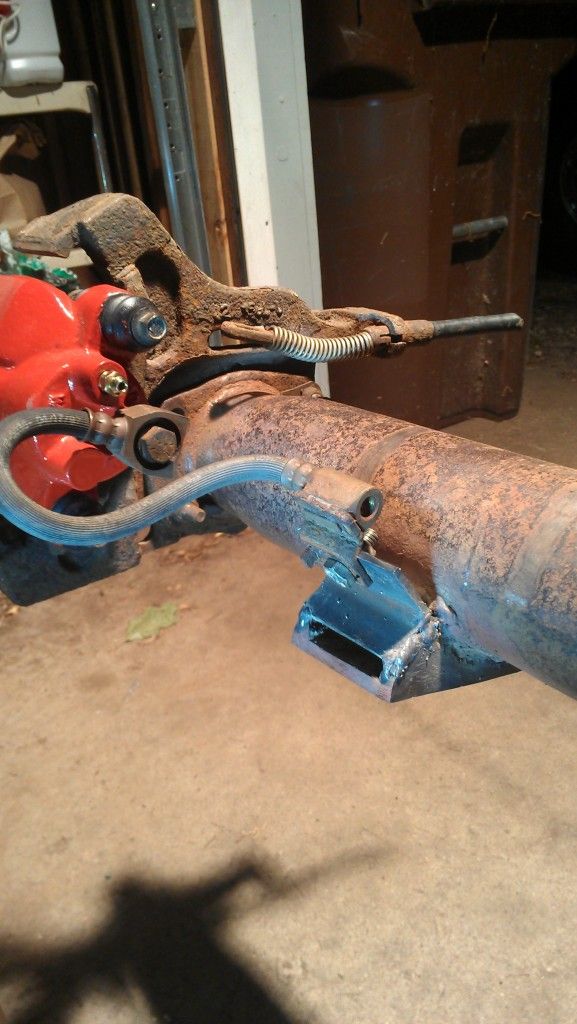 Soft and hard lines set. The soft line from the jeep will be relocated to drop from the center.