Quote:
Originally Posted by
idskot
Those perches look awesome, man. You did a very good job! I might send mine to you to get welded.
Got a lot done last night.. The goal was to pull the turdy five and get the 8.8 mocked up.
I started working alone but soon a crowd began to gather..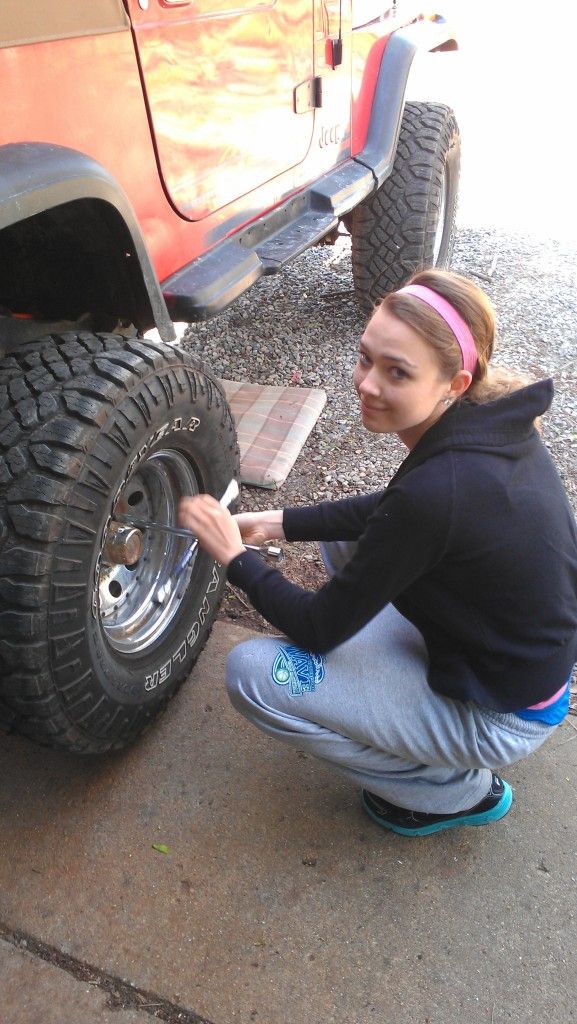 The obligatory 'pulling the turdy' picture
Got shorter T-case bolts and got it back to stock height for the SYE.
Hold it right there, I know what you're thinking. "Why didn't you do a tummy tuck?"
Well before you ask I'll explain my reasoning..
1. It really isn't necessary for the wheeling I do right now, even though I want to do it.
2. Since I'm
eventually
doing the 5.3 Vortec swap, I'm trying to put as little money as I can into this engine and trans.
3. I'm getting sick of spending money...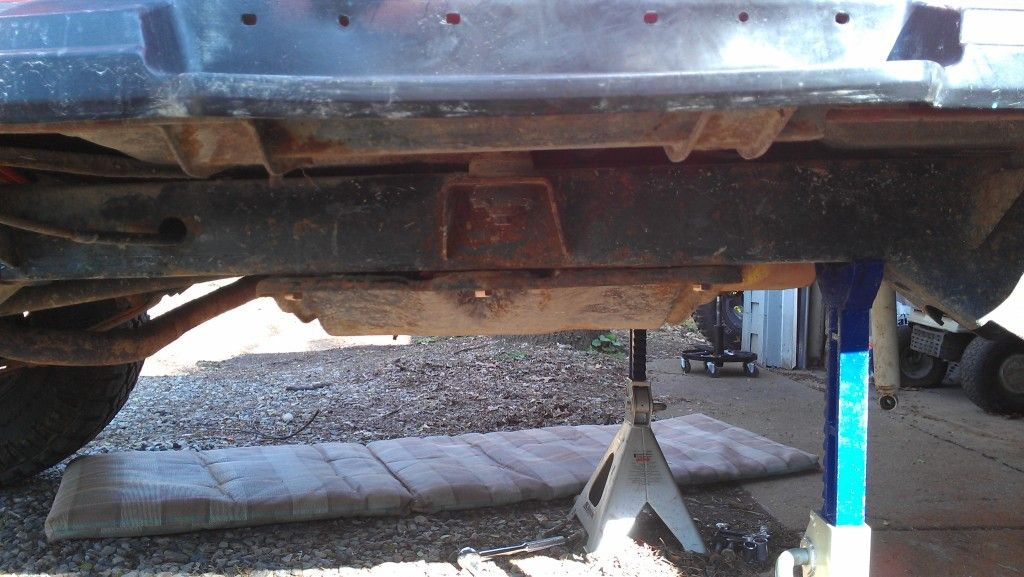 Something seems to be missing here..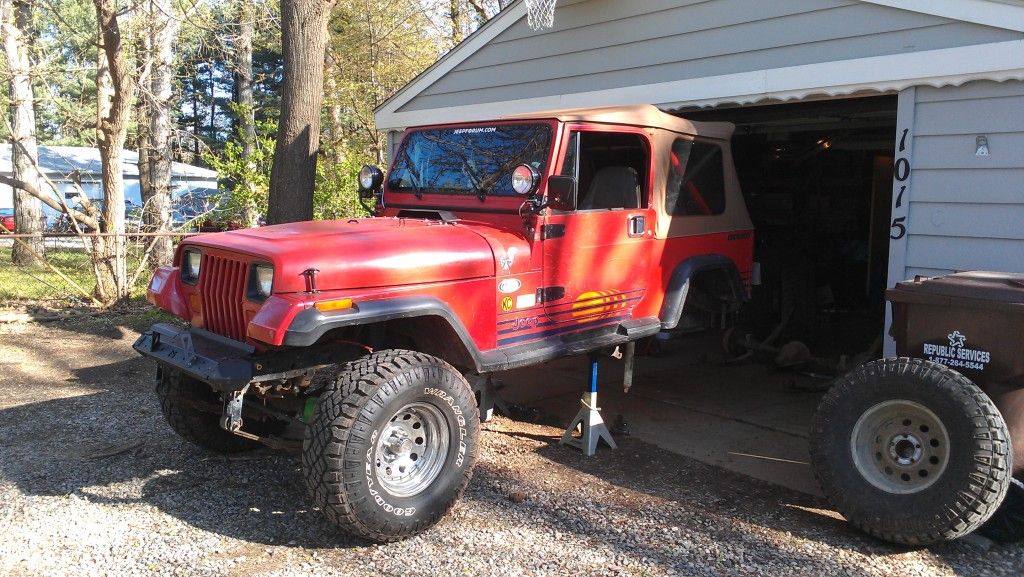 Got the springs and everything mounted up to the 8.8
If you look closely, you can see the turdy five sulking in the background..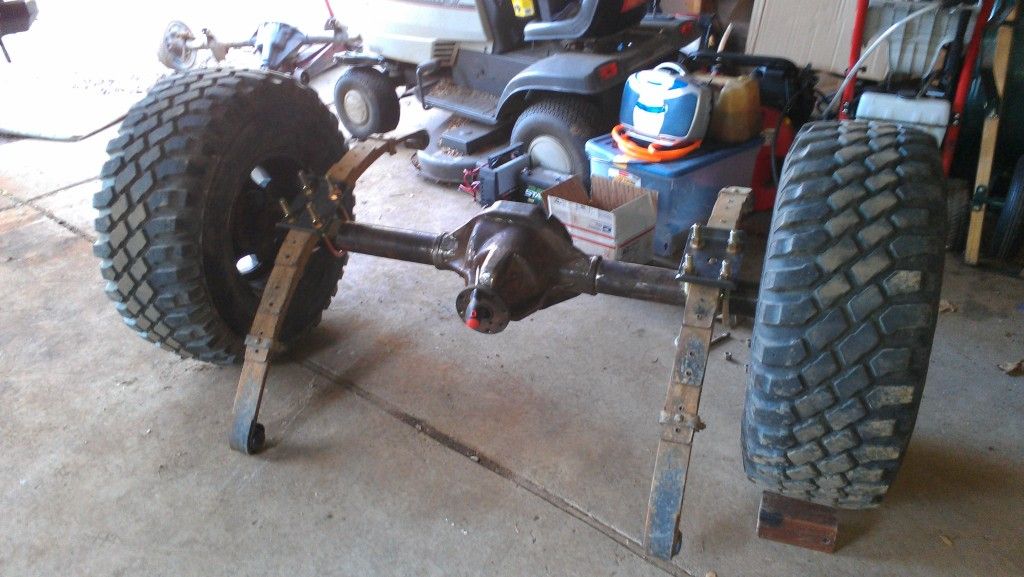 Just the U-bolts holding everything on, the perches aren't welded.
The plan was to get the 8.8 under and still be able to rotate the pinion, didnt work out quite as planned though.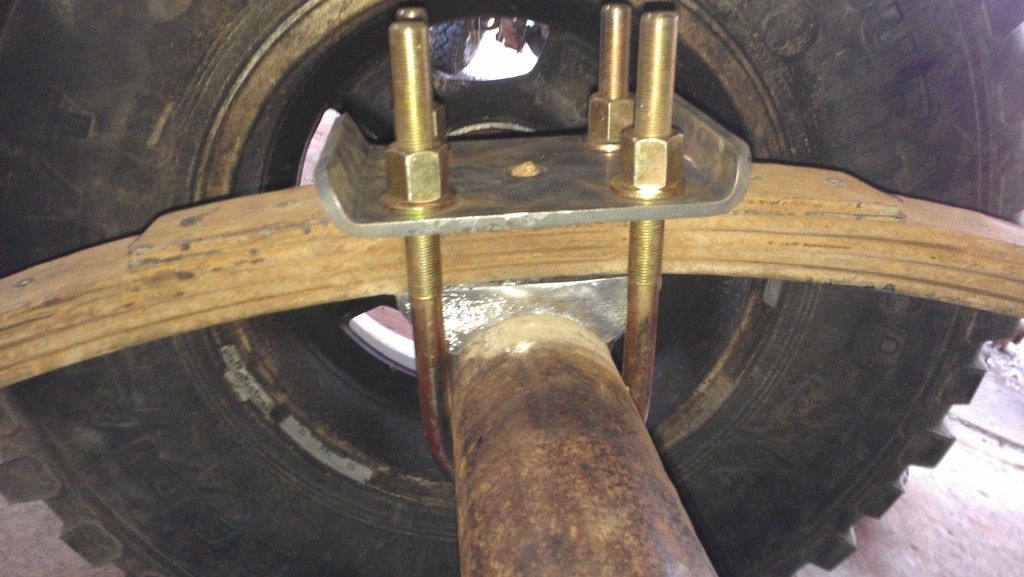 Put on another buddies' 31's so we could just roll the 8.8 under the jeep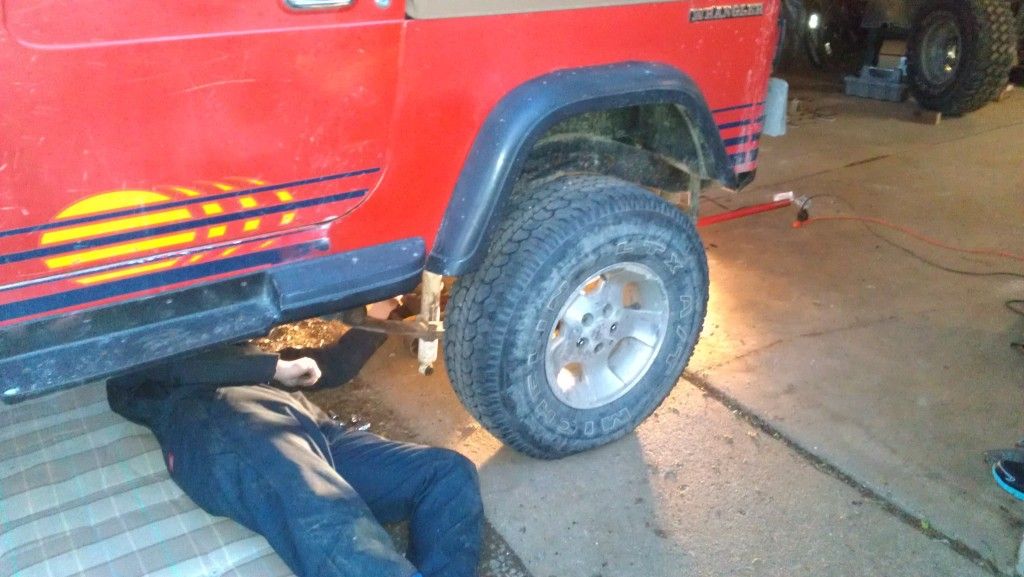 Trying to set the pinion angle here..
I say
trying
because all we ended up doing was getting a pretty good estimate of the angle I wanted it at.
Which was 18 degrees..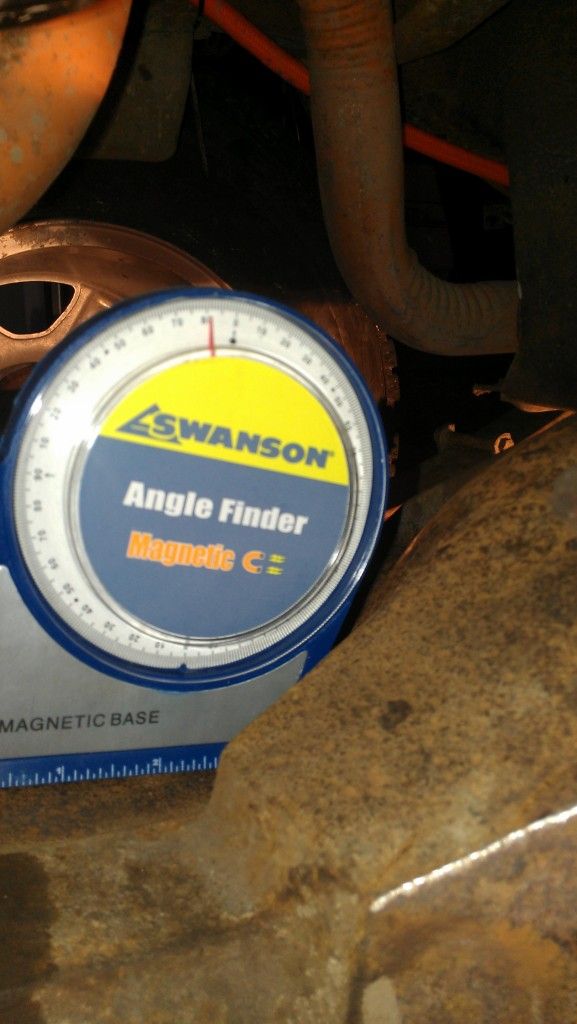 Then we pulled the axle back out, set the pinion level..
And then put the angle finder on the perches..
17-18 degrees was about right since I wanted the pinion pointed at the output of the T-case (SYE)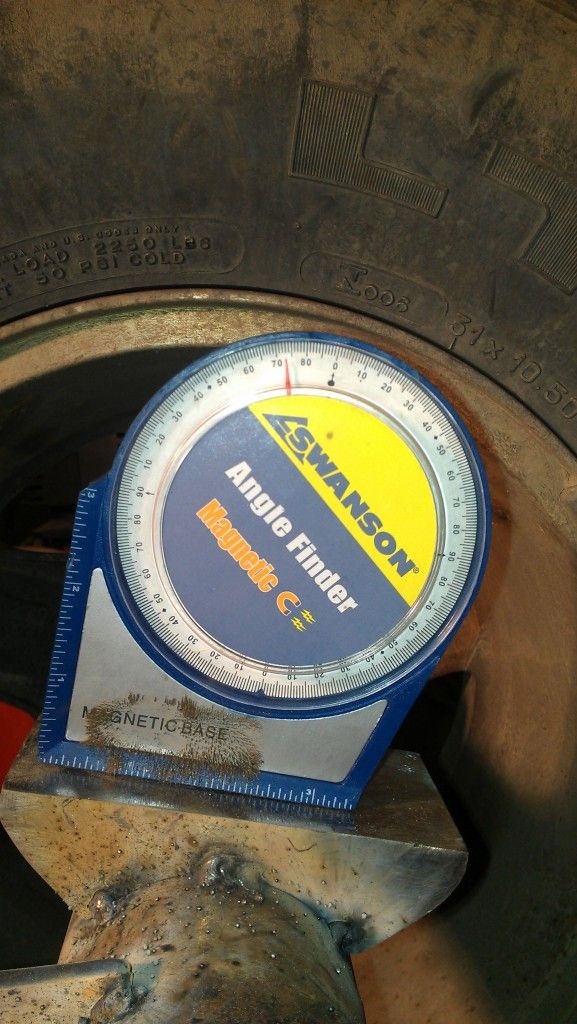 Then I tacked in the perches and shock mounts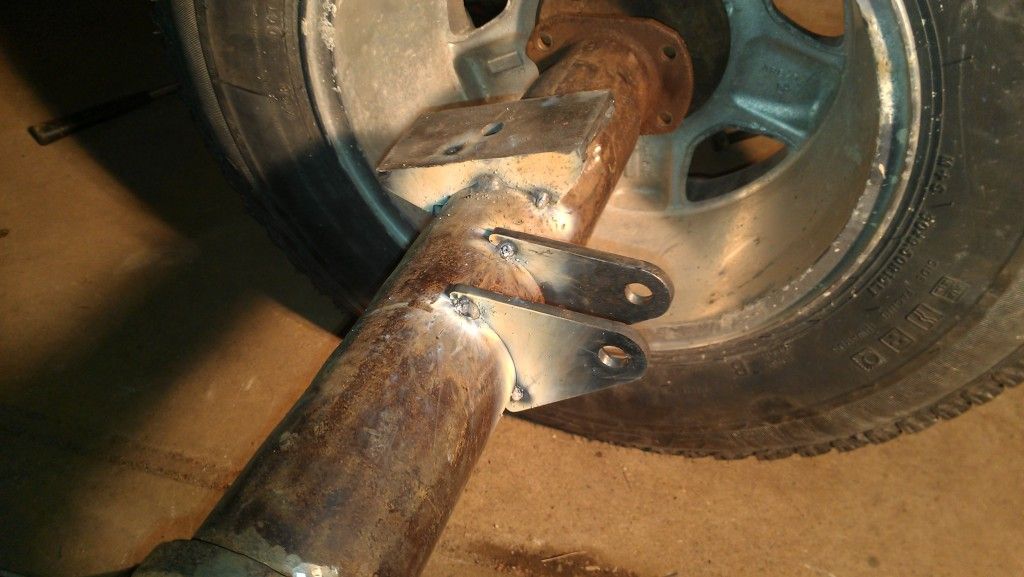 I positioned the shock mounts so they'll be flush with the bottom of the axle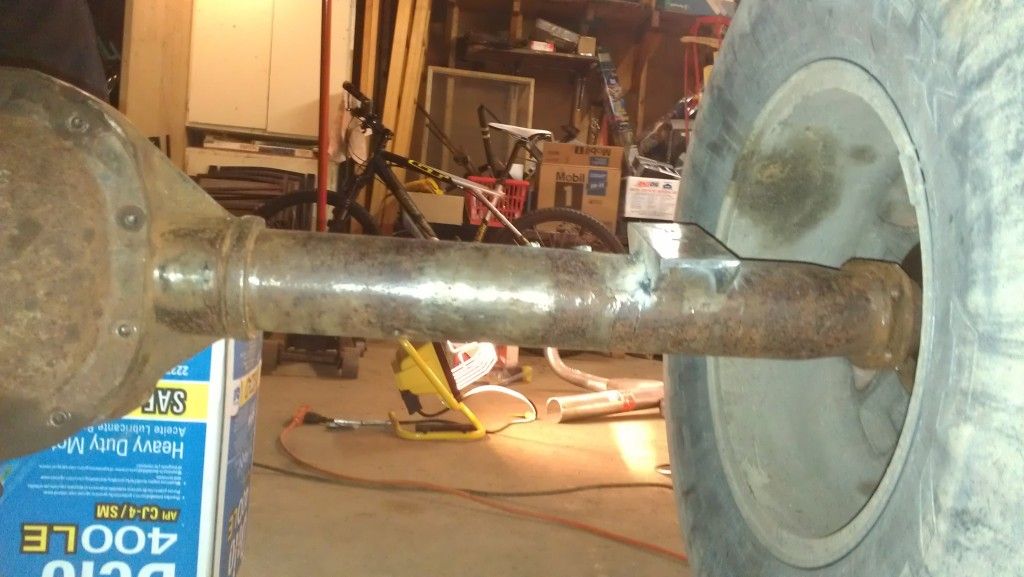 Got the turdy back in to the jeep so I can drive and stopped here for the night