More clean up of the axle today..
Ground down the little lip on the bottom of the diff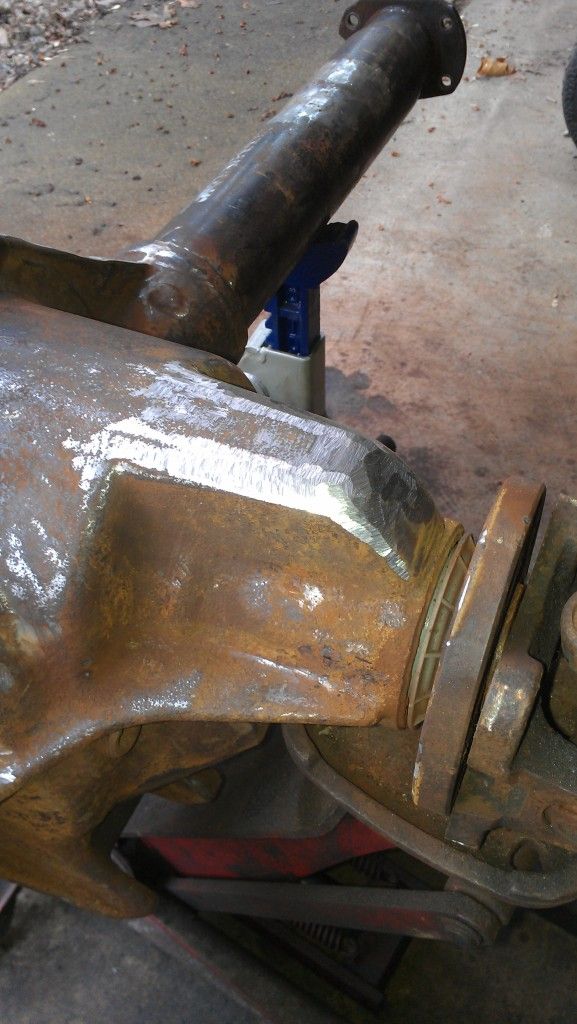 Then went on to take off the yoke flange. Its just 4 12mm bolts that hold it on.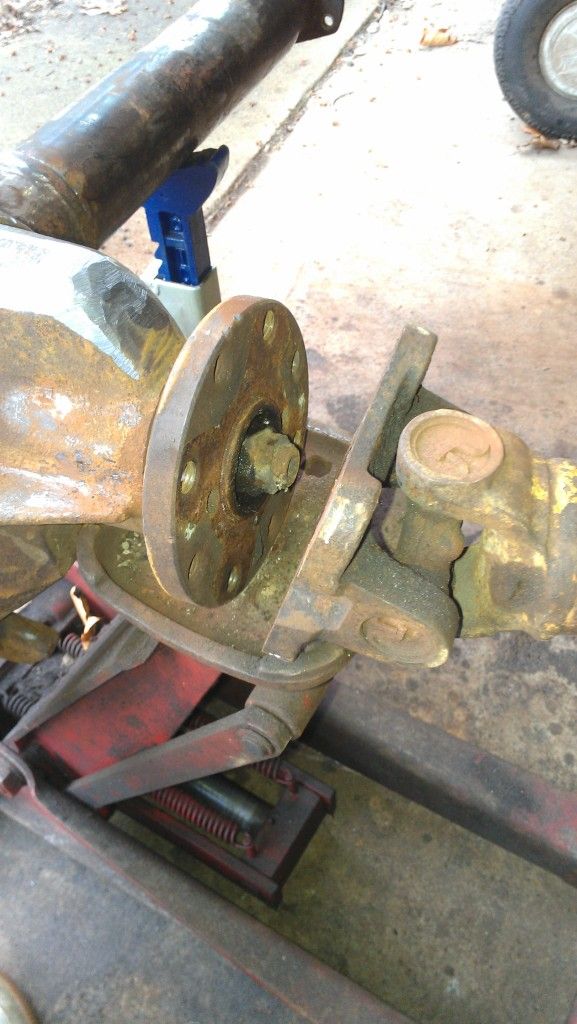 At this point I decided to replace the pinion seal since it was right there
Used a screw driver to hold the flange in place to I could take off the pinion nut.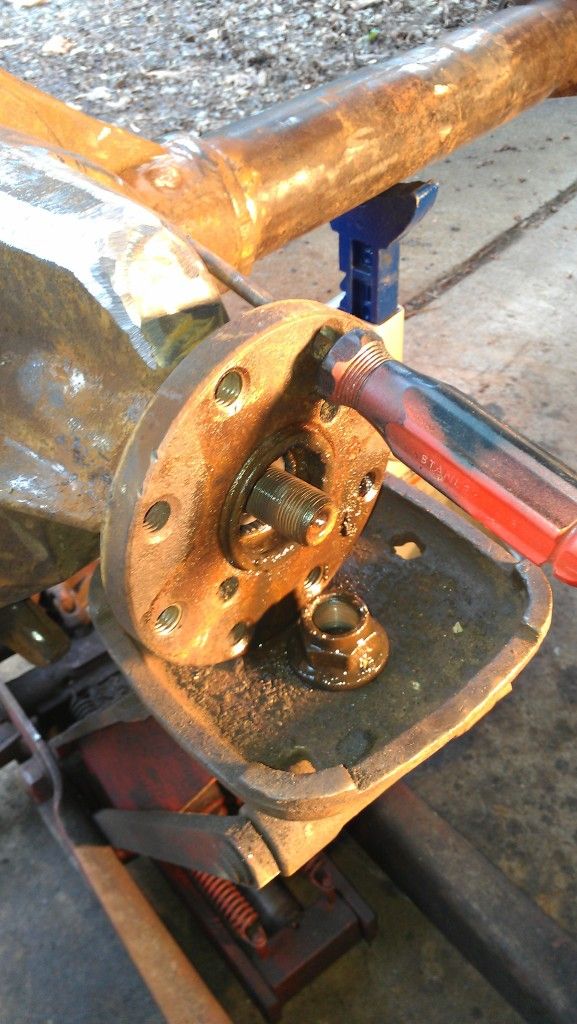 I was honestly preparing to go to war on that thing but it took almost no effort to get off. Interesting...
With the pinion nut off, I just pounded the yoke off the splines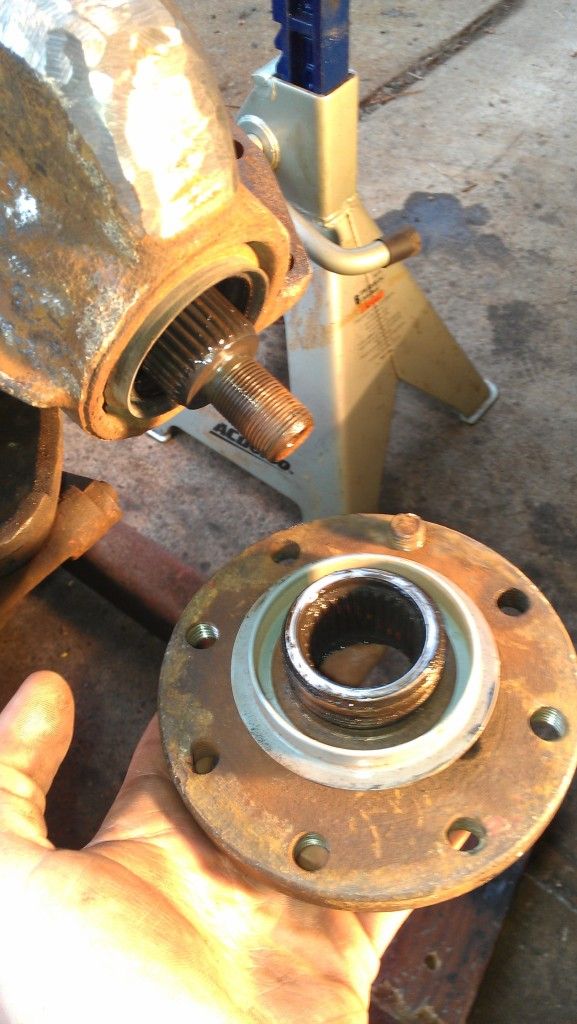 Then pried the old seal out with a screwdriver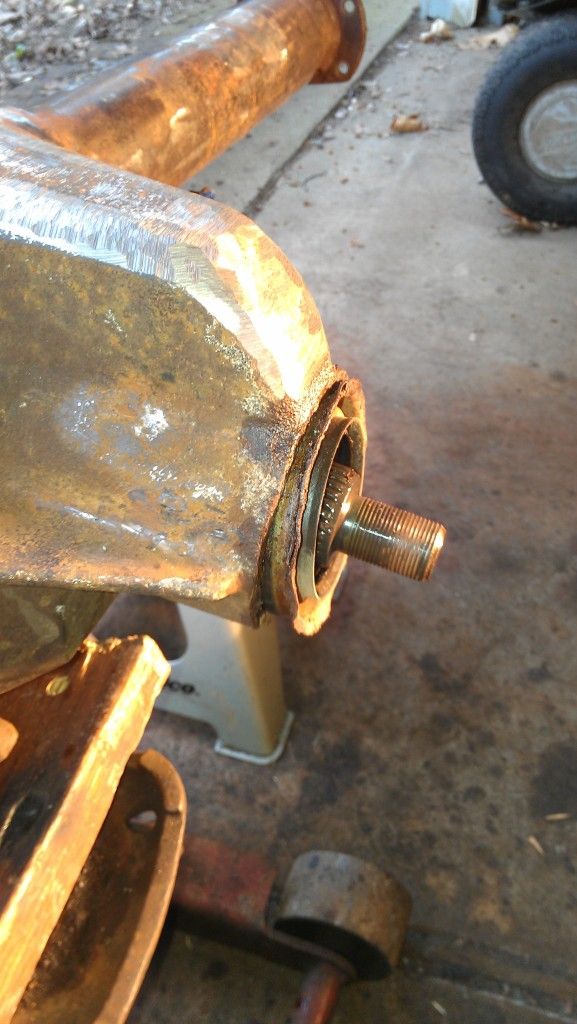 Popped the new one in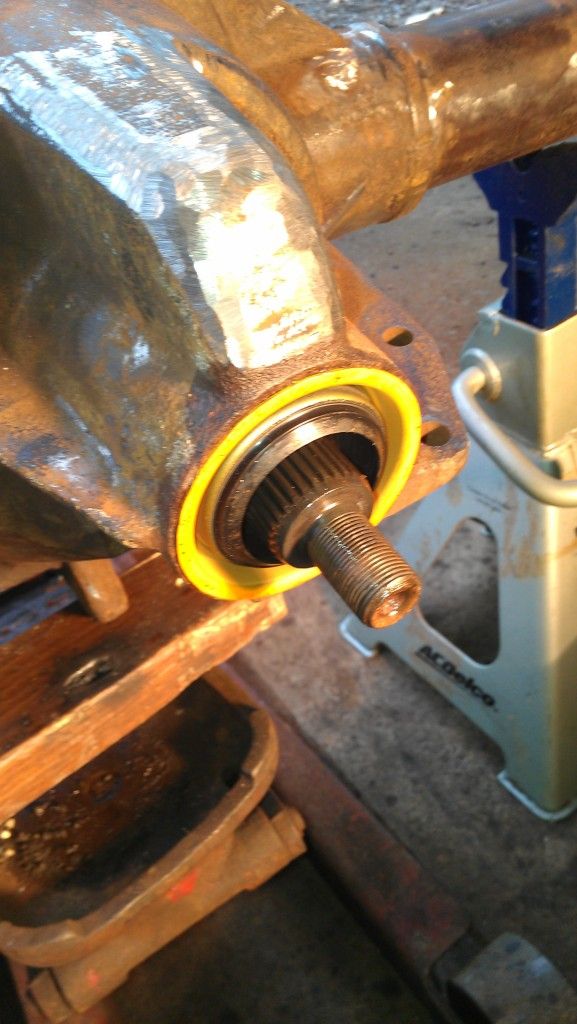 Then bolted everything back up and torqued the nut to 100 ft lbs. Does that seem ok? I heard a few different things about the spec for just replacing the seal. Any input is appreciated.
On to the next project; separating the U-joint from the yoke and driveshaft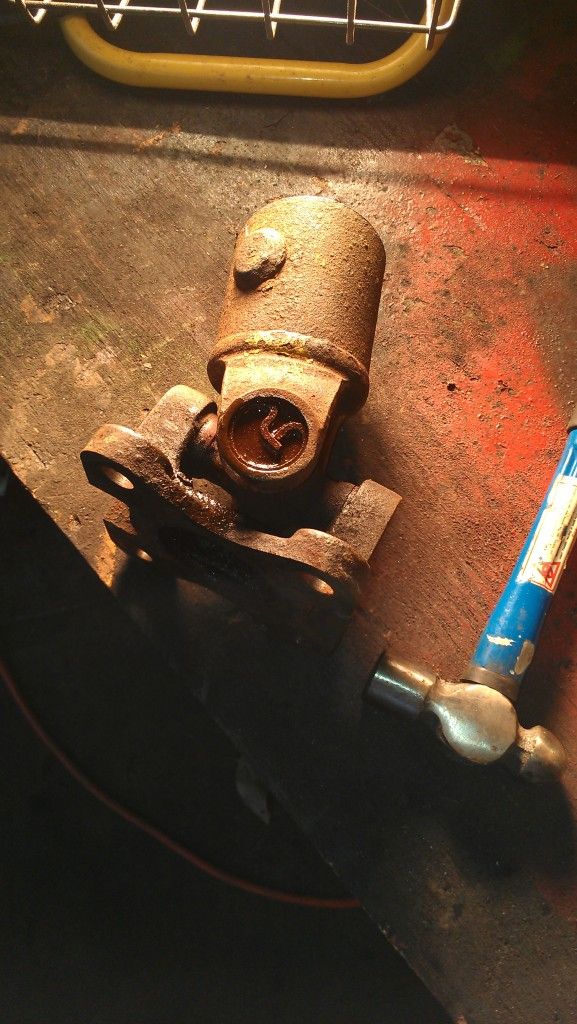 I was feeling lazy and didn't have my ball joint press, so I just cut the driveshaft ear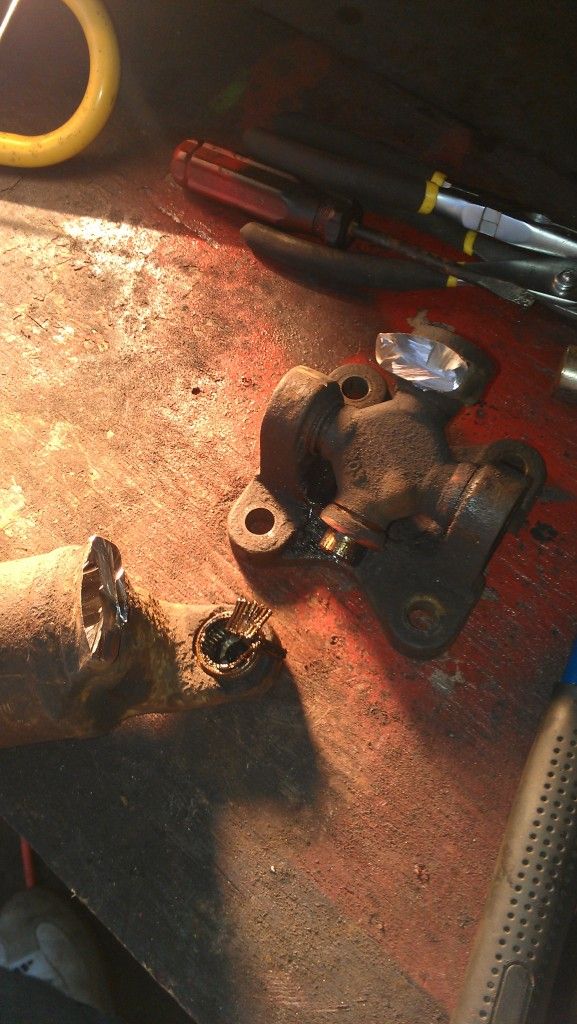 A few minutes later and vuala
That's about all I can do until the perches and things come in.
Hopefully soon!
Btw any feedback on that torque spec would be great!
---
'90 YJ with some stuff
Build
I'm a pic whore, get over it.