Well I haven't updated in a while because I haven't really anything major but I have done a few things. Here they are:
First off I took off my chrome grille cover (I think it looks better):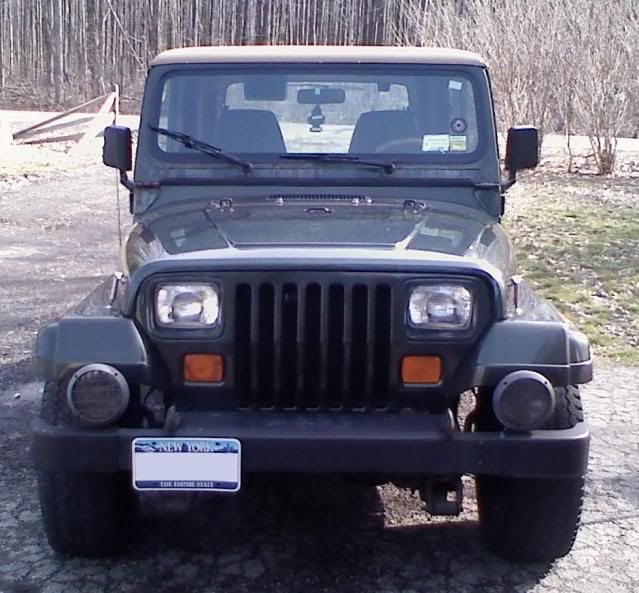 Secondly I installed two brand new sylvania headlights and ever since I had my jeep my drivers side headlight was pointed toward the ground. So I thought when I go to install my headlights I would adjust them. So install the headlights and I go to adjust the drivers side head light and I come to find that its hard to adjust (keeps spinning), so I look under the hood and I notice this:
the previous owner replaced the adjustment screw and clip with a piece of wood and a wood screw!
I was able to get it to tighten a bit and its alright for now but I'm going to head down to the parts store to find something better sometime soon.
The next thing I did to my Jeep was finally remove the spare tire from it: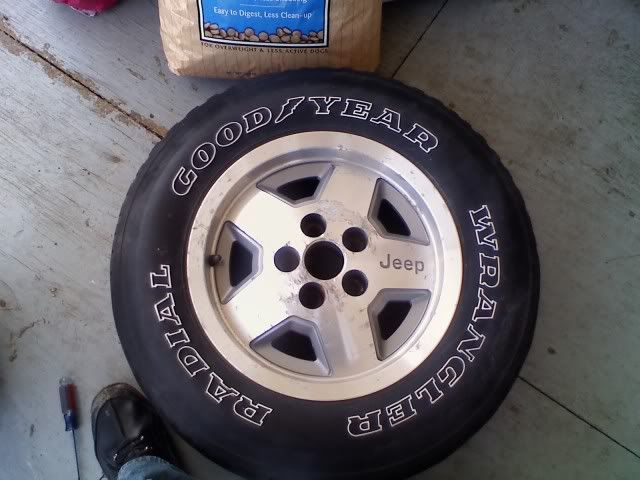 I couldnt remove it before because of the stupid locking lug nut that was on there, I never could find the right size 12 point socket until today: