I finally got tired of fighting my Carter BBD and decided to try the MC2100 conversion. Below is the way I plan to route the vacuum lines. Please let me know if something is not correct or I totally missed a line. The color code refers to the color of vacuum cap. I tried to make this as easy to follow as possible in case someone stumbles across this thread with the same questions.
Pic 1: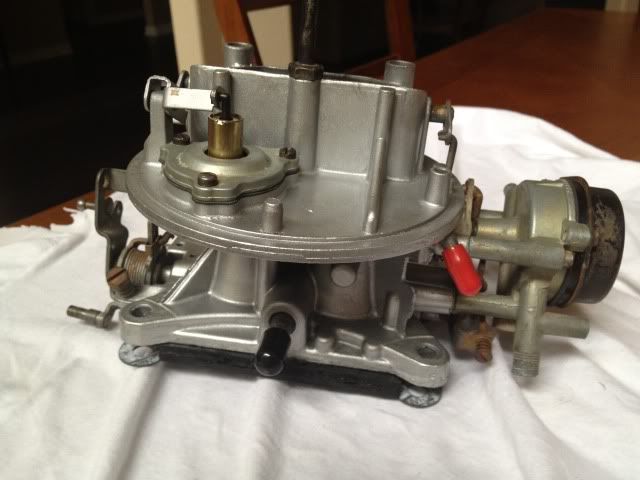 Pic 2: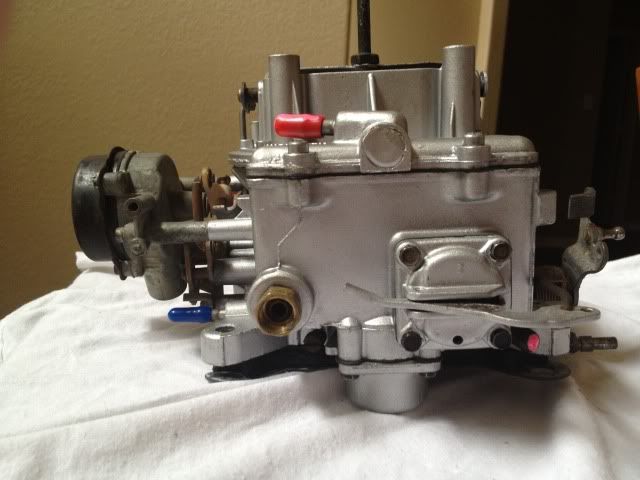 Pic 3:
Pic 4:
*EDIT I ended up adapting my factory air cleaner so I have to make some changes for my setup. a * indicates these.
Red (Pic 1)- crank case breather. I plan to use a Fram BA6592. *Capped with factory air cleaner.
Black (Pic 1)- PCV valve
Blue (Pic 2)- distributor if you plan to run ported vacuum. My would over heat at idle on ported so I ended up connecting to manifold vacuum on the distributor vacuum advance. *Connected to hose on factor air cleaner that opens the vent for air flow.
Red with hot pink line (Pic 2)- to charcoal canister port closest to the firewall.
Black with pink dot (Pic 2, look for pink dot at the base of carb)- CTO port #1 shown in Pic 4.
Blue (Pic 3)- CTO ports #2 & 3(Pic 4) should be connected with a tee and connected to this port.
Black (Pic 3)- Brake booster
Red (Pic 3)- Connects to the Vac switch on the firewall.
Port #4 (Pic 4)- connects to charcoal canister closest to front bumper of Jeep.