A big congrats to our March yjotm winner! It was an exciting contest and victory is surely sweet with a $100 gift certificate to Metalcloak! Woohoo!
Here is a recap of the specs and pics:
94 YJ, 4.0L 115,000 miles, AX-15 5 speed. Klune V 4-1, Dana 20 TC 2.31-1, twin sticks
D30 front, Ford 8.8 rear, new rotors and black magic pads
ARB's front and rear w ARB dual compressors
Chromo's front and rear.
wheel spacers front and rear
37" Good Year MTR w Kevlar on 17x9 DC2 wheels
ARB Bull Bar, Warn 8000 winch, Viking SL black.
IPF fogs n driving lights, HID conversion head lights
Engine mods:
Jet level 1 chip
Turbo City intake + KnN filter
Borla header, custom exhaust w High flow cat
DUI ingnition, coil and wires w .65 plug gap
Jeepers n Creepers 62mm TB
aluminum 2 row radiator
aftermarket AC
Dual Optima Yellow Tops
Interior:
ARB fridge
Corbeau Baja XRS seats
Tuffy security console
Cobra CB
Exterior:
Smitty Built tube fenders
Genright stretch rockers
Genright stretch alumimum fenders +3" flares
Genright stretch tank
Tera flex hydro bump stops rear
JSK switch Blade up front and Currie Antirock in rear
Body Armor rear tire carrier w high light and 2 Jerry cans
Riddler 8.8 diff cover and Warn D30 diff cover
custom rack on rear tire carrier (being fabbed as we speak)
Fulkerson Fabrication 50" bowed light bar (being mounted as we speak)
Rock Krawler coil conversion, stretch w 100" wheel base.
Rock Krawler coil over shocks up front and Rancho RX9000 adjustable shocks rear.
Rampage soft top w black tinted windows
Best top tube doors w skins and full doors
2 gallon air tank.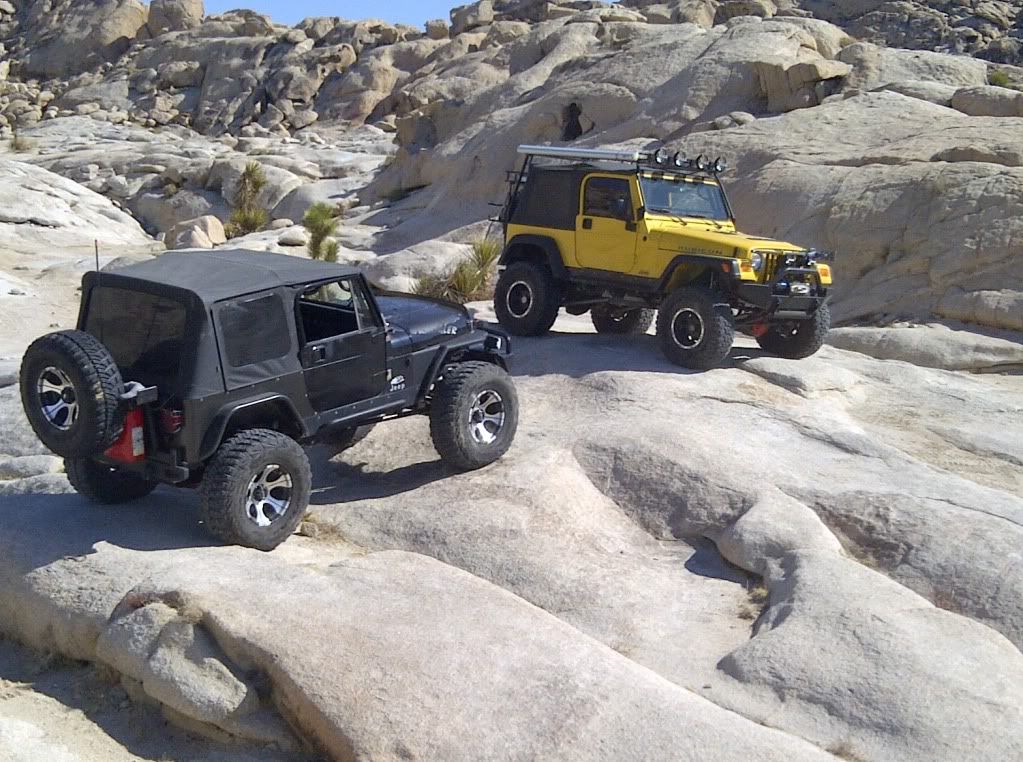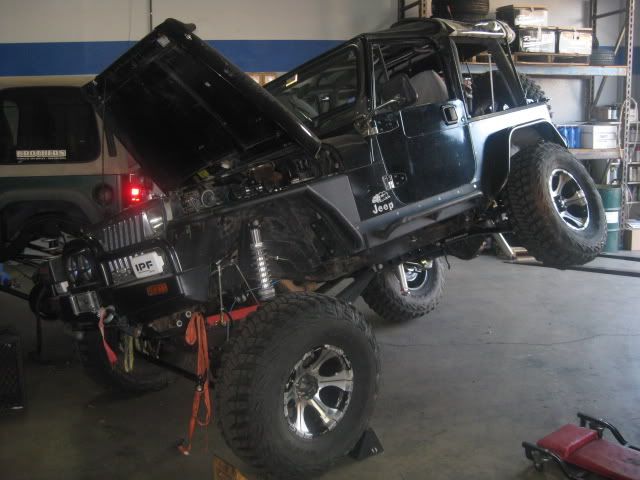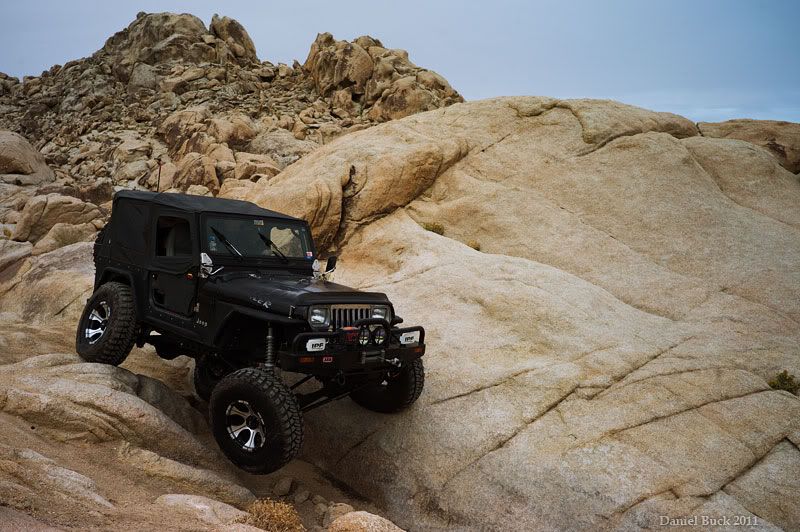 a few more pics pre stretch: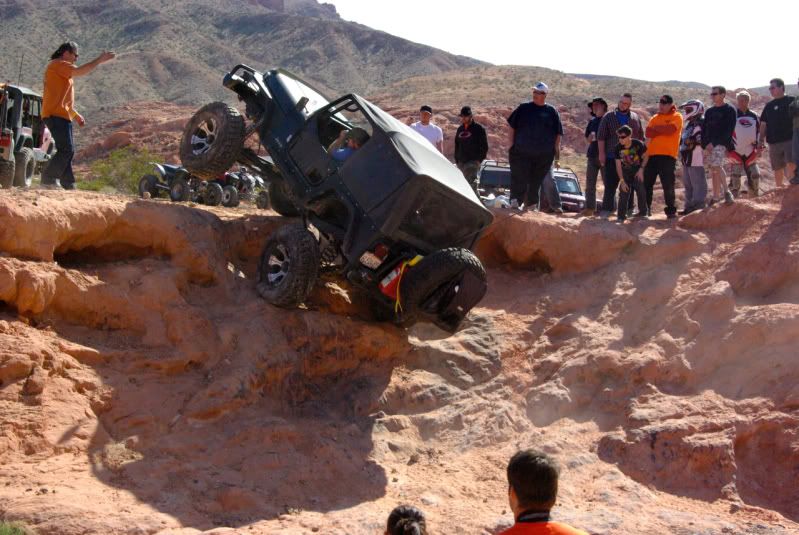 before most of the mods. This is when I had 35"SS SSRs, 2" bl and 4" spring lift. The Jeep sat at my mom's house in Rhode Island for 8 years after I left the Marines in 2002 until I could get the money to ship the JEEP out to my place in CA in 2010. The rest (like my bank account) is history...