Registered User
Join Date: Nov 2007
Location: Youngstown/Columbus Ohio
Posts: 1,667
disregard the last post, didn't realize you have a V8, nice btw.
---
1992 YJ Wrangler 4.0L, NV3550, 2.5" suspension lift, 32" BFG M/Ts, lots of other cool stuff
RED JEEP CLUB MEMBER #494
Registered User
Join Date: Aug 2007
Location: Madison, WI
Posts: 346
Quote:
Pyrate_7 - Thanks for the input, I was wondering about that also but space under the Jeep is at a premium right now. I'm afraid I would never find the space for 2 cats and 2 mufflers. I just hope the single 3" cat, and 3" inlet and dual 2.5" outlet Magnaflow muffler will allow for enough flow.

fratis - Yeah I know it would be easier to run a single out the back but I'm stubborn and want duals out the back. I know there is very little space inside the skid. What is a "Hushpower" muffler?


Fred007 - Are you running a single 2.5" pipe out the back?


Thanks everyone for the input and thanks for the pictures Fred007! I'd like to see more pics of your Jeep too sometime.

Dave
Yes, it's 2.5 out the back.
Here is a link to some of the pictures I have of the build.
http://s305.photobucket.com/albums/n...y/Jeep%20Work/
Registered User
Join Date: Jun 2011
Location: cape coral
Posts: 6
I am looking for advise. I am almost done with my overhaul on my 1987 yj 4.2 The bottom end is all new and I have a patriot head. the intake and exhaust is just like a 4.0 style. I can get the 4.2 intake to work, but i need a 4.0 exhaust manifold/header. My main concern is what header to get, I need to make sure it will clear the auto trans bracket. Has anyone had any luck with the pacesetter 4.0 header? will it work with my setup??
Registered User
Join Date: Dec 2009
Location: Whitwell
Posts: 1,936
i have it. you can also use a tj header
Registered User
Join Date: Aug 2011
Location: Mt Airy
Posts: 138
Just thought ide chime in with my .02 worth. On cars that came from the factory with a cat to legally pass an inspection you have to have ALL emissions on the vehicle that were on it when new. I beleive Jeeps or (AMC) began equipping cats on their vehicles in 78? I know my 78 cj5 had a cat. This may not be true in all 50 states. But in NC it is the facts, but honestly most inspection stations dont care to check. Someone had removed all emissions from my Jeep and one inspection station wouldnt pass it.......
Registered User
Join Date: Sep 2011
Location: panacea, fl
Posts: 1,141
here is how I routed mine, 2.5" from each side to a 3" collector at the back of the transfer case, then 3" out the back.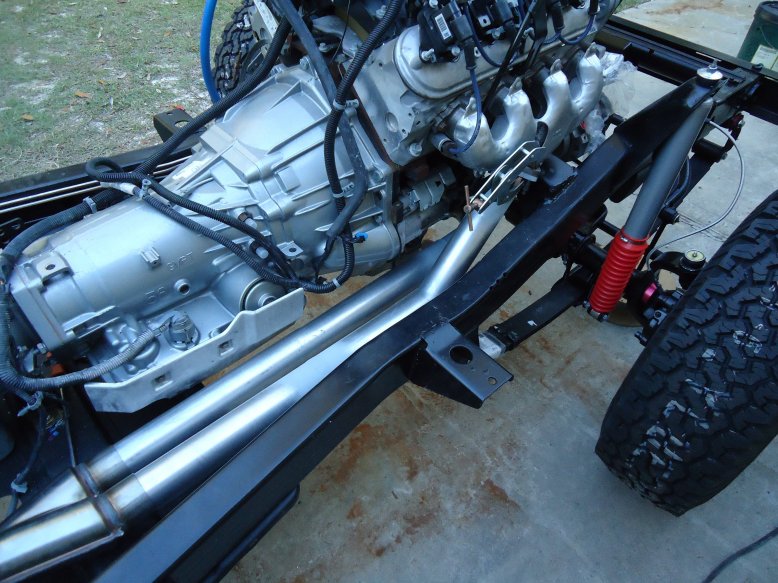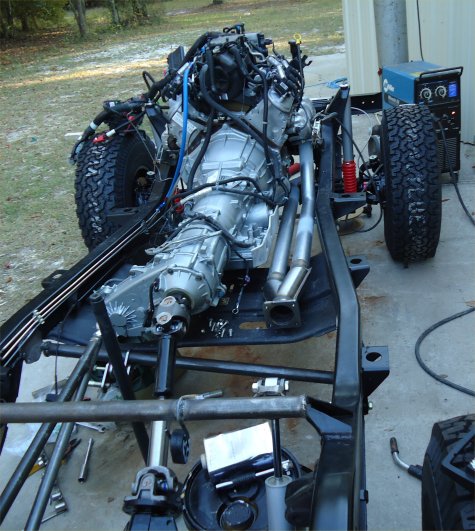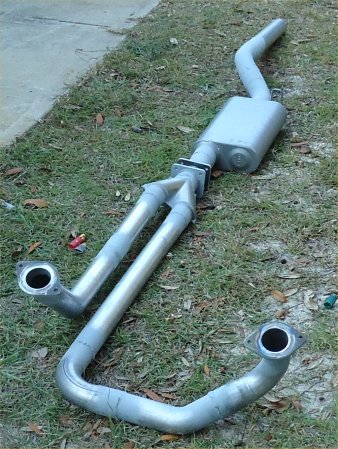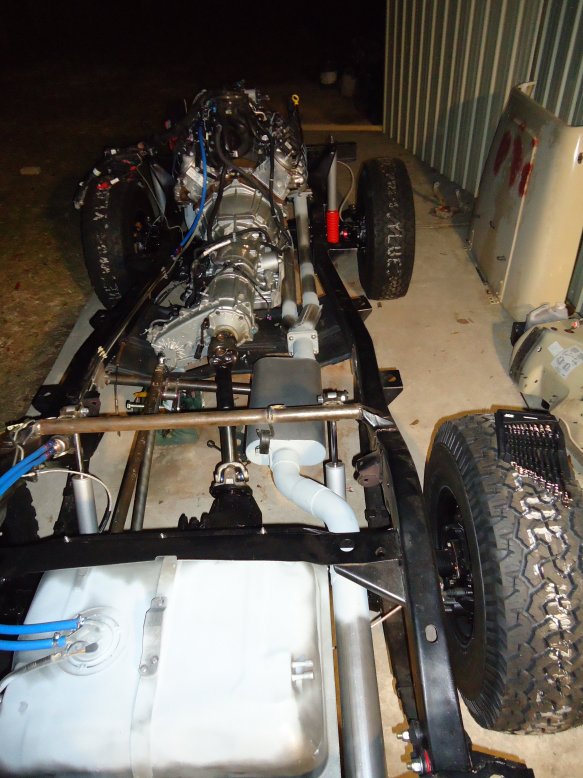 ---
To view links or images in signatures your post count must be 10 or greater. You currently have 0 posts.
Currently Active Users Viewing This Thread: 1

(0 members and 1 guests)
Posting Rules

You may post new threads

You may post replies

You may not post attachments

You may not edit your posts

---

HTML code is Off

---