Hey guys I've had my YJ for a little over a year now, and the whole time I've been looking for a set of the OEM 5 star rims.
These are them -->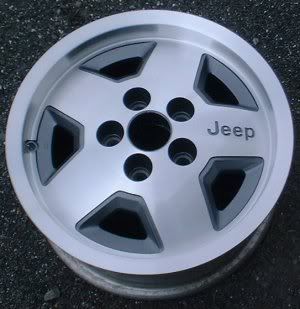 If anyone has a set, or knows the best way to go about finding them i'd greatly appreciate the help.
I'm in Baton Rouge, LA but I'm willing to drive if someone has a set in good condition.
Thanks in advance