Registered User
Join Date: Nov 2006
Location: Gainesville, Florida
Posts: 786
I have Olive Drab and Khaki on my Bronco. I'm not a big fan of 'just' Olive drab, a buddy has it on his XJ
---


Zane Neher
88 YJ. H.O. 4.0L/AW4/twin sticked d300/1 tons/38.5s.
Registered User
Join Date: Feb 2007
Location: Seattle, WA
Posts: 123
Not sure where I found this or who's CJ7 this is, but I've been collecting olive drab jeep pics since I want to paint mine drab & black some day, and this is one of my favs. With lots of black parts, black wheels, a few white decals, and throw in a woodland camo duffle bag and I think these look awesome.
The paint job on this one isn't the best and it could be a little darker green but here ya go...
Registered User
Join Date: Mar 2005
Location: Fleetwood, PA
Posts: 391
My jeeps color is the "sage green low gloss", I think it is an awesome color for a jeep, I would post a pic but i don't know how.
---
99' Jeep Cherokee Sport
07' Toyota Matrix
Registered User
Join Date: Feb 2007
Location: Glendale, NY
Posts: 643
If I ever repaint mine , OD is the way I'll be going, for now it will stay the color it is:
Now if I could just find out the paint code for the color it is now
---
91 Sahara 4.0l Operation Welcome Home Parade Veh #69
PARADE JEEP MEMBER #1Auto posi-lok equipped, 4" susp. lift
K&N Drop in and loaded with battle scars

To view links or images in signatures your post count must be 10 or greater. You currently have 0 posts.

FOR SALE 2005 PT CRUISER CONVERTIBLE
2005 Suzuki DRZ400S For SALE
King of Macastan
Join Date: May 2005
Location: Rigby, Idaho
Posts: 6,172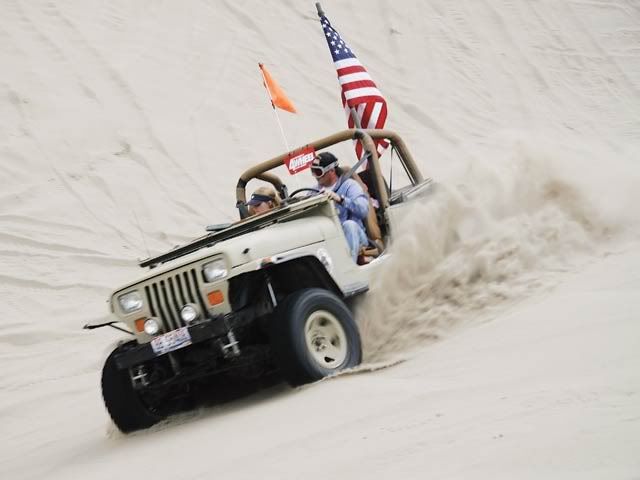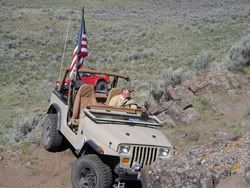 For me the sand was a better choice because I live in a desert. That and there are quite a few ODG rigs running around here.
---
"Axeheads are supposed to be sharp, but you are one blunt tool."
FLynes


If you love wealth more than liberty,the tranquility of servitude more than the animating contest of freedom, go home from us in peace. We seek not your counsel nor your arms. Crouch down and lick the hand that feeds you. May your chains sit lightly on your shoulders and may posterity forget that you were our countrymen.
-Samual Adams

A government big enough to give you everything you want is big enough to take everything you have.
Thomas Jefferson

Calling Illegal Aliens "Undocumented Immigrants" is like calling drug dealers "Unlicensed Pharmacists"

Nemo Me Impune Lacessit
"No one provokes (attacks) me with impunity".


"Your right, the Tea Party and the OWS are the same, just like the America Revolution and the French Revolution were the same. The only problem is the American Revolution ended with Liberty, Freedom, Justice for all and a shining light upon a hill. The French Revolution ended with lynchings, guillotines, murder and socialism. So yeah, I could see how one could confuse the two..."
Mac Wilson
Registered User
Join Date: Aug 2006
Location: belchertown, massachusetts
Posts: 183
krylon camo paint-the $30 paint job---
Currently Active Users Viewing This Thread: 1

(0 members and 1 guests)
Posting Rules

You may post new threads

You may post replies

You may not post attachments

You may not edit your posts

---

HTML code is Off

---