Knuckles Anyone?????
---
Anyone know what knuckle this could be??? It's on a YJ here in town that's For Sale, of course there's no phone number and I never see them actually driving. Not that I want to buy it, just want to know what they used to do this. Anyhow I'm pretty sure this is the stock D30 axle, just not sure what knuckle this could be to get the steering up like this.
Hope these pics are good enough to tell, they were taken at about 4:30 in the morning while I was "working".
This side looks stock,,,,at least to me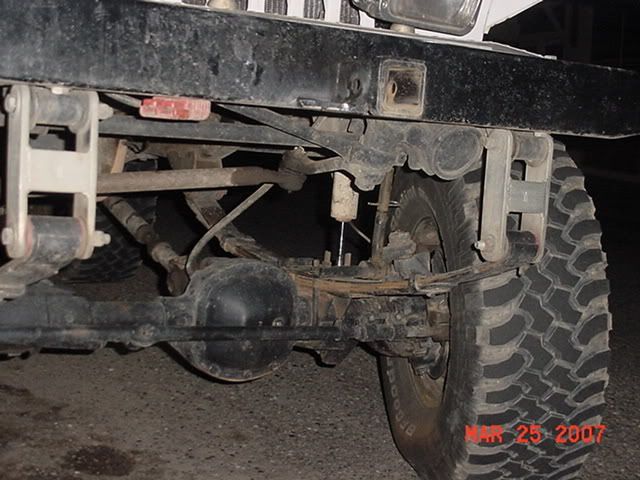 Here's the other side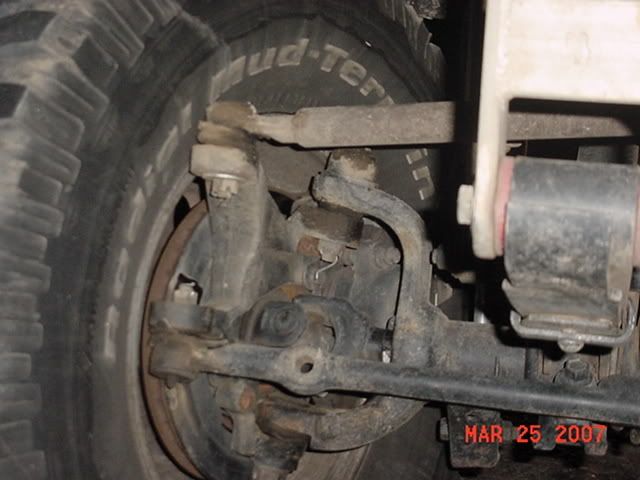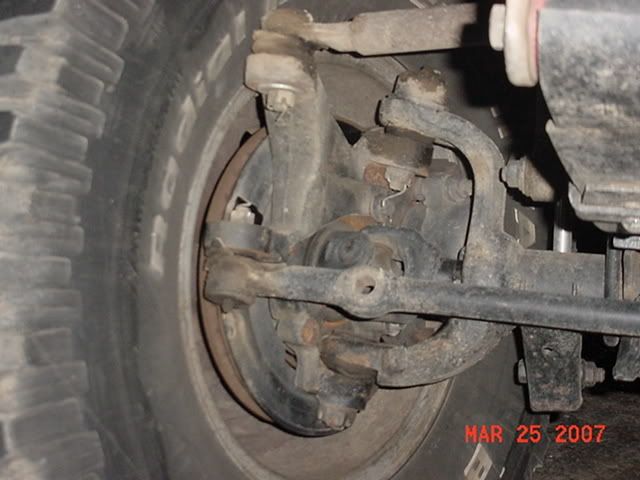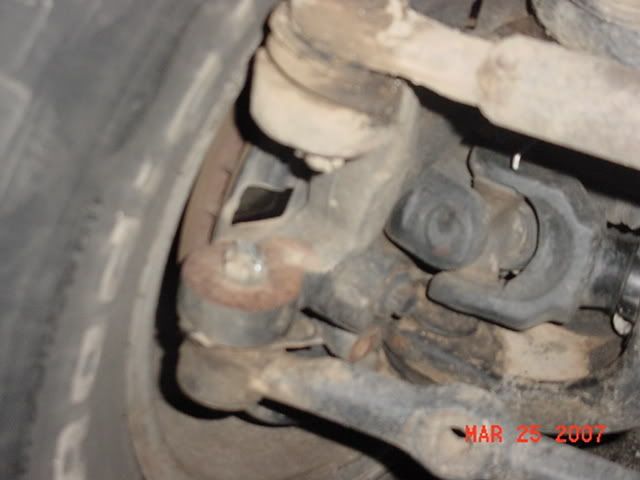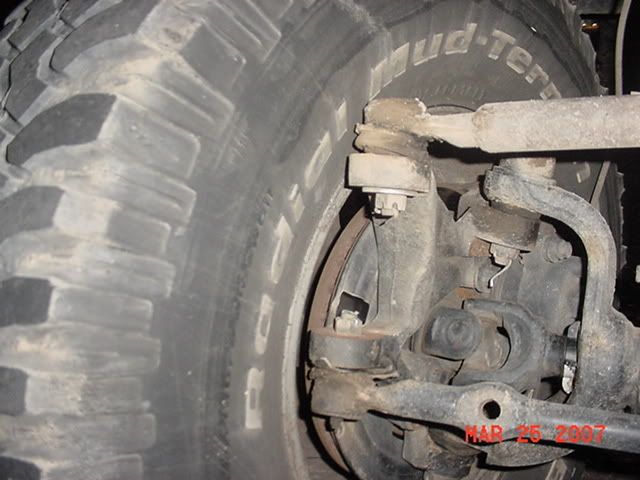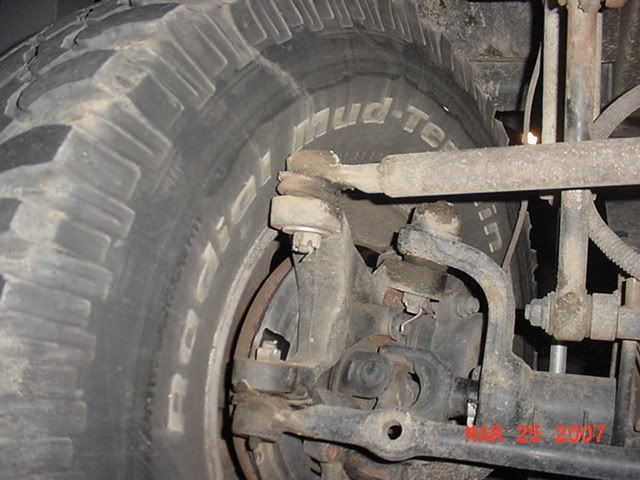 I'm sure someone will know,
Thanks,
Tim
Registered User
Join Date: Mar 2006
Location: east liverpool, oh
Posts: 343
it is a high steer kit, can't think of the company...

brain fart
Web Wheeler
Join Date: Aug 2006
Location: Grass Valley
Posts: 16,228
Registered User
Join Date: Mar 2006
Location: east liverpool, oh
Posts: 343
that's the one i was thinking it was
Registered User
Join Date: Jan 2006
Location: black river falls, WI
Posts: 757
it could be a m.o.r.e
and teraflex has one now
---
I dream of the jeep, drive the chevy and roush pays for it all
1990 YJ lerado,Soa,2.5R.E.springs,8.8,4.88'sPSC trail cage&rocker nockers w/sliderbars,home made bumpers, 35"boggers,sye, tomwoodsds, revolvers, red & yellow optima, bushwackers,corbeua ss seats,mc2100,juicebox, 3core rad., b&mshifter and highlift,5point harnesses,wheel spacers,9000lb mile marker,ssdash kit,no sway bar, no trackbar, walmart lights,clinometer, XJ passenger shaft, axle tube seals, M.O.R.E track bar

And a Monster Yellow CJ5
40x17's 12"lift full cage
Blackjeepclub #16
Armyjeepclub #16-#1
yellowjeepclub #BIG16
Currently Active Users Viewing This Thread: 1

(0 members and 1 guests)
Posting Rules

You may post new threads

You may post replies

You may not post attachments

You may not edit your posts

---

HTML code is Off

---