I just got done installing a motor craft 2150 carb. that I bought from the ebay guy. I have replaced and hooked up the vacuum lines how I interpreted the instructions but I may have a few things backwards. Jeep runs much better and will actually get to normal highway speeds without a problem. Also starts and idles much better. Still have a little bit of a bog down while accelerating but I am hoping that will disappear with the nutter bypass. Still need to get the 4x4 working also. Does everything look in order?
Here is a pic of the engine bay after install (much more simple)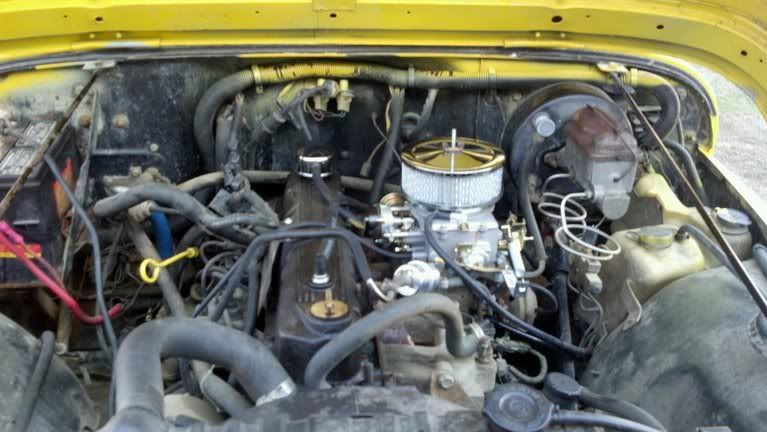 The line circled in blue is going to my distributer. The red is going to the charcoal canister.
Oil breather line
The T line is going from the pcv valve and charcoal canister T'd to vacuum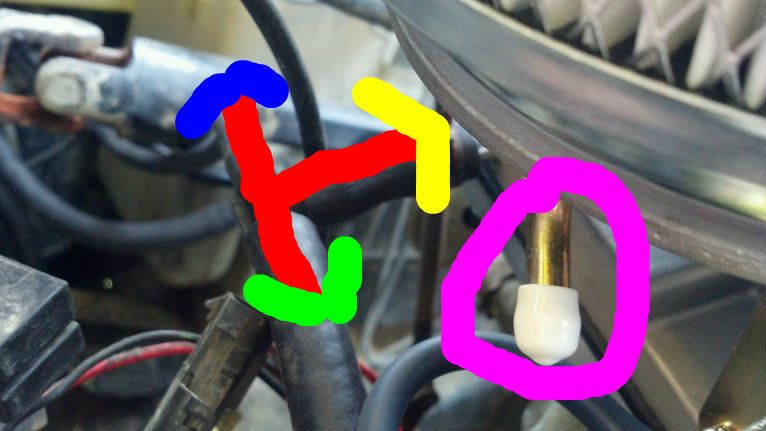 The red lines are connected to the right of fuel line on carb. Are either of these needed without using egr? Also The brake booster port is capped in red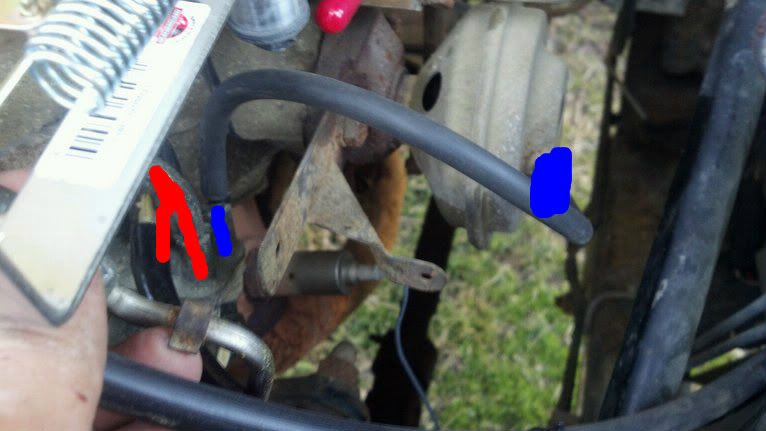 My last question is. What should I do with all of this. What about the lines running to the egr pipes? Where should I get the vacuum for my 4x4 actuator