June YJOTM is Youngjeepr!!!
---
A big congrats to our winner this month, a much deserved especially at this age. Lots of hard work went into this build and it shows. It was the closest race yet and this win was done by one vote. Congrats again buddy!!
Here's a recap!!!
Youngjeepr
1999 chevy 350
mild cam
Edelbrock intake
TH400
NP231
Dana 30
Chromoly TJ shafts
Powertrax no slip locker
Ford 8.8 rear
SOA on stock springs
Hurculined tub
Homebrew sliders
Homebrew front bumper soon to be replaced.
When I was 14 I thought jeeps looked cool so I got a job and started saving up for one. By the time I was 15 I bought my 88 yj with 128k completely stock. I knew absolutely nothing about cars, but I thought it looked good so I didnt care about the mechanical condition about 6 months later the clutch went out so I bought a repair manual and taught myself how to do it. after that all hell broke loose and I was constantly working on it... Long story short I have now replaced every part on my jeep besides the body and frame. I can now tell you how just about any part of a car/truck works because ive either replaced it or rebuilt it. Now that im 19 I have my jeep just about where I want it, until I go 4 link maybe 5 link and full width axles.
When I first bought her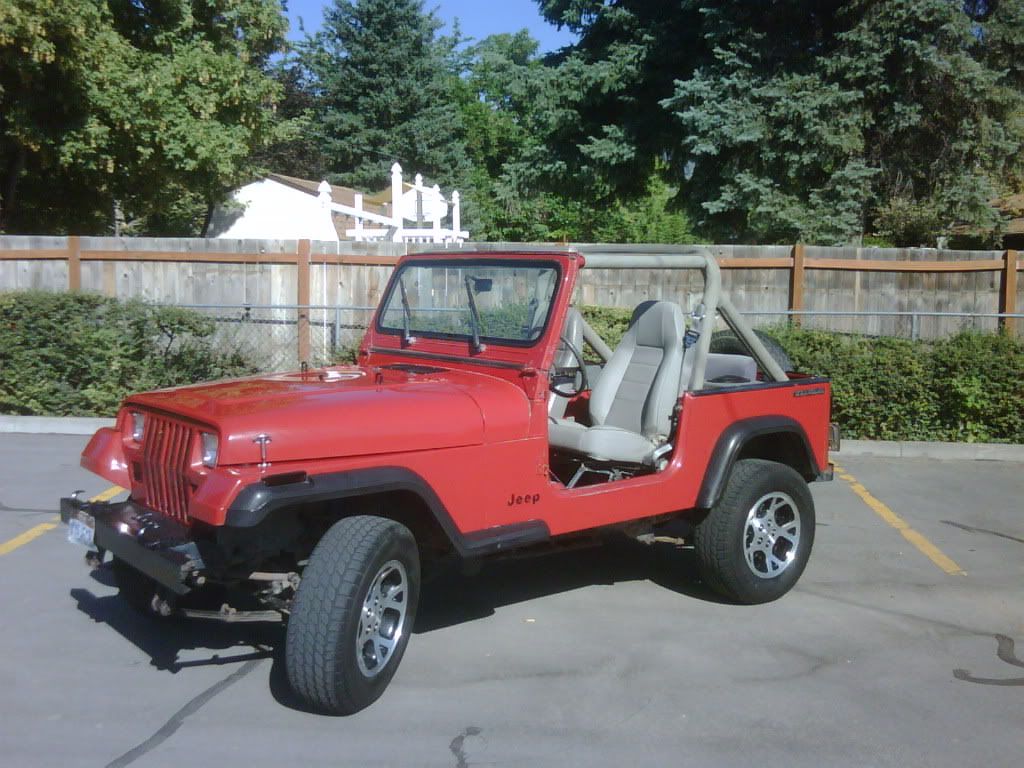 The 350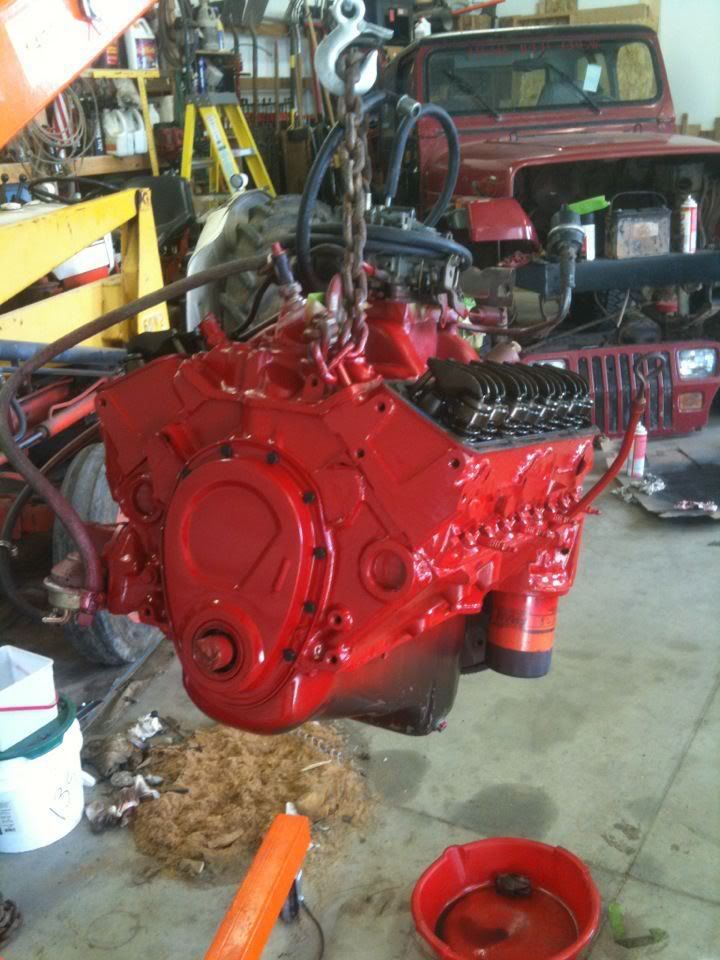 2 weeks ago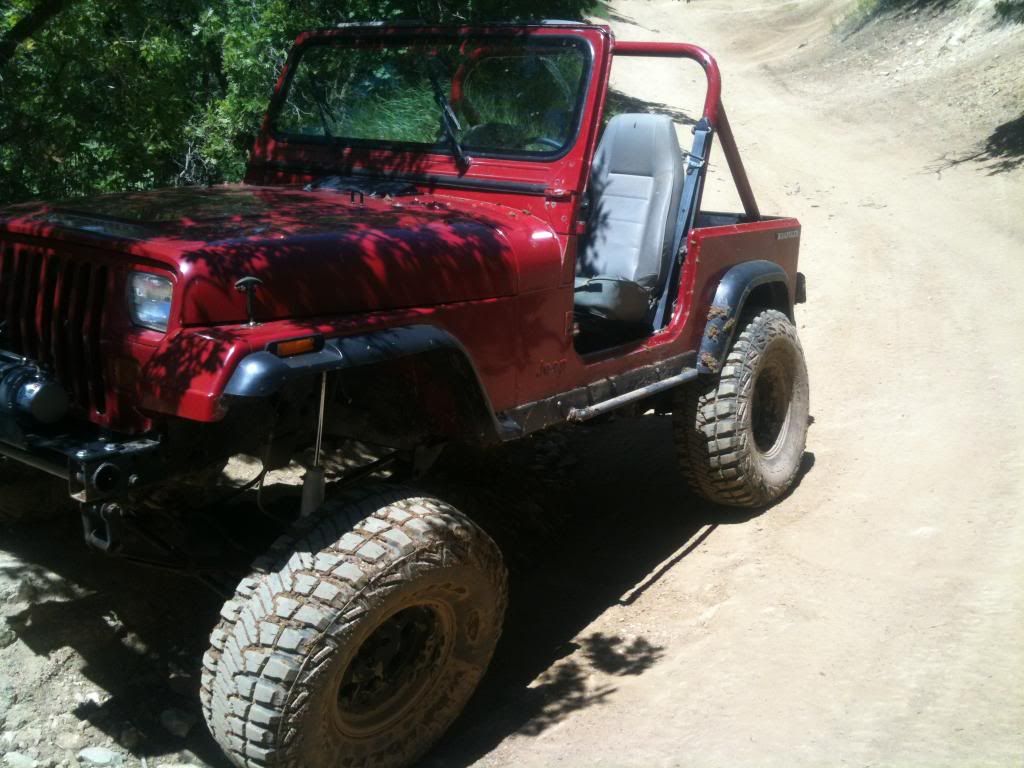 ---
Luck Favours The Prepared