first of all i been working a lot lately... so working 1-9 and school all week don't leave much wrench time. Aaronc88 did 90% of this work so he rocks. thx dude
so we got the new stuff if. D 30w with an Lockrite locker. i have Go for it tie rod inserts in my knuckles so we oped for just swapin the knuckles. hears the axle taken apart and the new shackles to replace ugly lift shackles.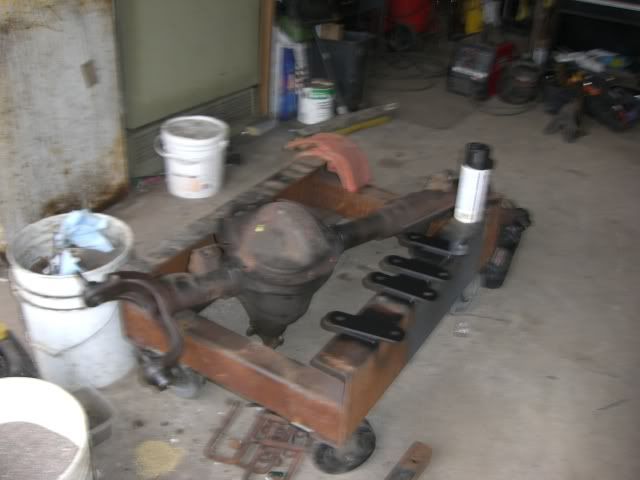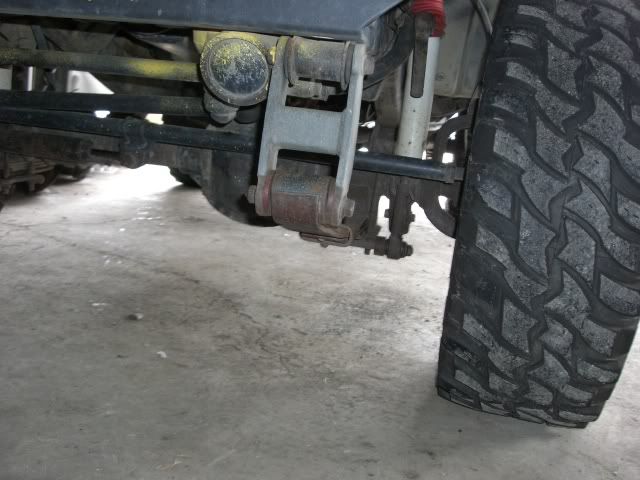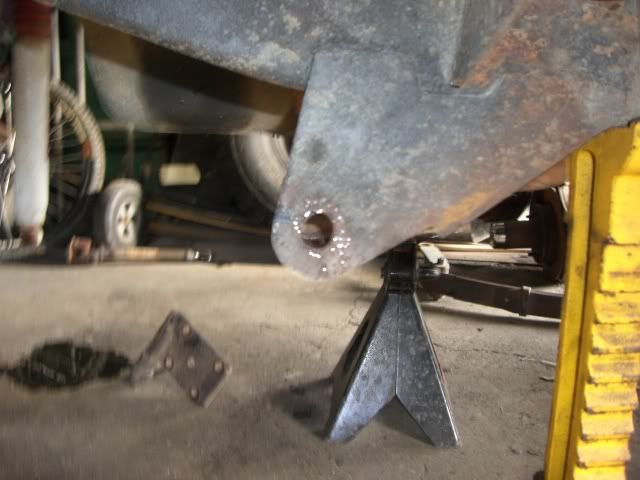 Oblonged hole Due to previous owner using 1/2" bolts instead of 9/16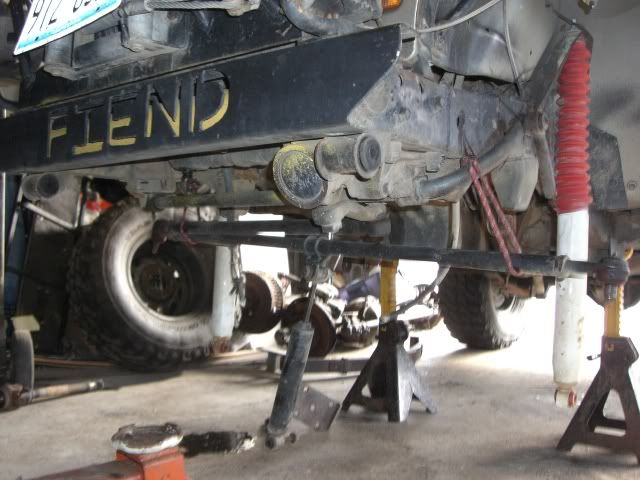 axle out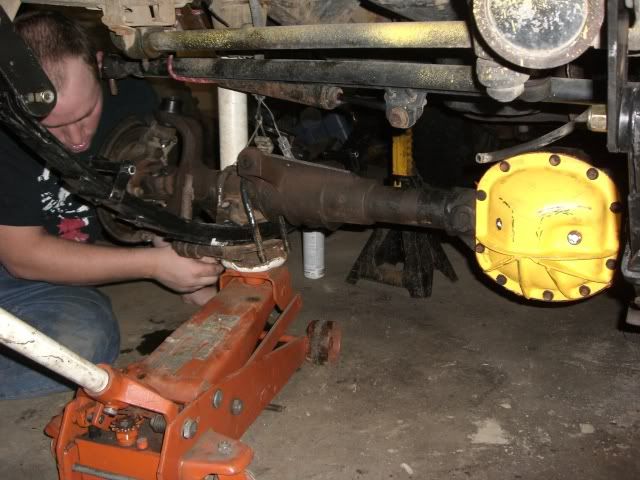 new one going in already assembled with new knuckles
before.. front tire clearence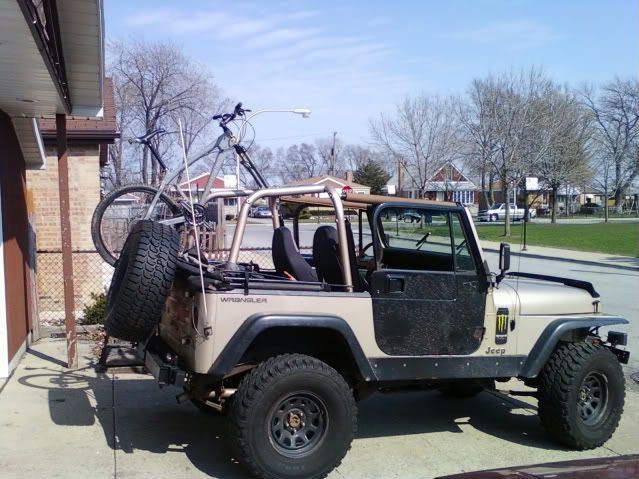 after
i think were pretty even
total time 430- 1030 he also made washers for the oblonged holes and new shackles so thx again aaron. after i put the drive shaft in i had vibs so i cleaned it off and regressed it nice and smooth now. ill be getting a new front drive shaft soon. time to wheel!