My lil heater
---
I took the entire thing out of mine as it was totally shot when I got it. I put at Mojave heater in and works like a charm.
The switch is on the left (Off, low, med, hi) the black and yellow hose goes up to the windshield vent.
[IMG]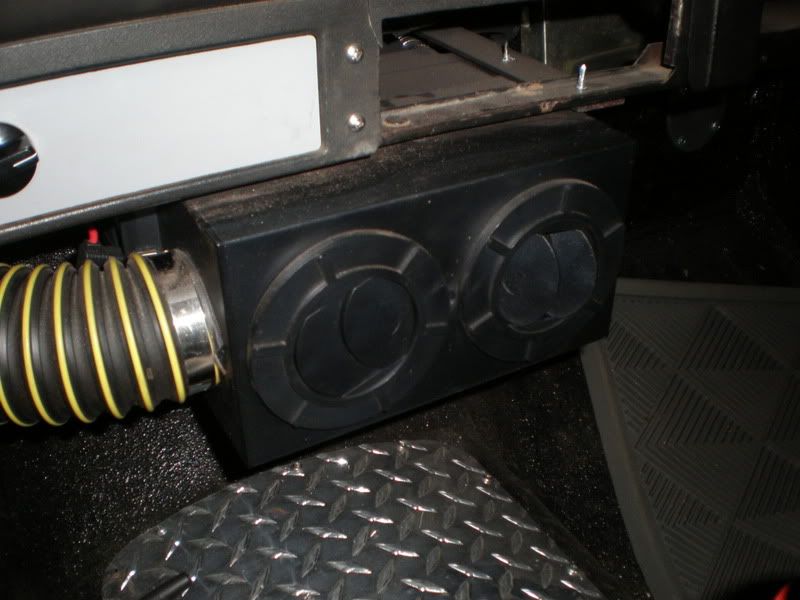 [/IMG]
Passenger side, you can see the hoses. The whole thing is mounted over the tranny well behind the shifter. Give the passanger a lot of leg room. It puts out a lot of heat and volume -140 cfm.
__________________
Coleslaw

[COLOR="RoyalBlue"][I]A country that tries to spend itself to prosperity is like a man standing in a bucket and trying to lift himself by the handles.[/I][/COLOR]

[I]Winston Churchill[/I]

87 YJ I6, nuttered and rushed, 2.5" lift, 31x10.5, custom made f&r bumpers, Mojave heater, TJ flares, Superwinch S9000, hm swingout tire carrier, tool drawer, custom electical control, and more in the works...........