Registered User
Join Date: Sep 2010
Location: Logan, UT
Posts: 4
How many filters should there be?
---
Need some help redoing my fuel line. I'm fairly new to JEEP love, and still learning so please forgive my ignorance. The previous owner did a lot of rigging and, near as I can tell, not always for the best. Anyways, '88 YJ w/ stock carb...
First ? is... How many fuel filters should I have? Following from the tank the first filter I run into is on the pass side of the engine.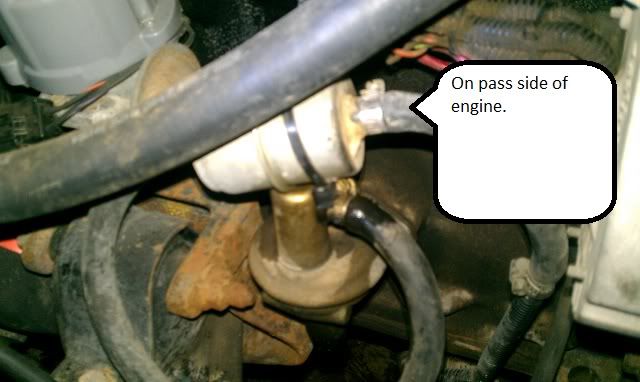 This seems to be right before some type of "exchange", if you will, on the side of the engine. (BTW, what is that part?) From there the line crosses the top of the engine towards the carb where we find this one: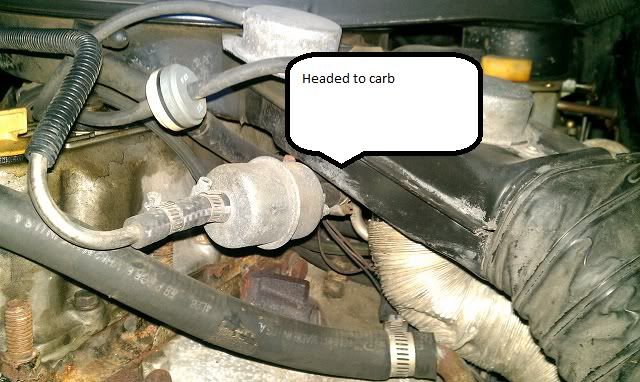 So what should I actually have going on here?
Also, when I went to purchase a new filter I received one with what I'm guessing is a return line. However my current filters don't appear to have that, but the T on top of my tank does have a connection with no hose going to it (pointing towards the pass side I believe). Should I also have a return line?
Any help would be greatly appreciated.
Thanks in advance.
Registered User
Join Date: Mar 2011
Location: Victoria
Posts: 156
First off, you only need the one filter that is by the carb.
The exchange I believe you are talking about it the fuel pump.
The only purpose I can see for the secondary fuel filter before the pump is that you tank had lost of crud of "bad" gas and was ruining fuel pumps...but that is just a guess.
You should have a return line. Mine goes from the filter, down beside the manifold, across to the driver side frame rail and on to the take.

Spencer
Registered User
Join Date: Aug 2008
Location: Alberta
Posts: 1,441
On my 88 with the 2.5 there is 2 filters for the fuel.
1st one is in the tank attached to the pickup for the pump...more like a pre-filter.
2nd one is mounted on the frame just behind the E-brake cable mount with the adjuster. This is the main filter and is about half the size of a soda can.
Looks like the PO moved it to the engine bay in your first picture.

Some engines use a secondary one like yours up near the carb or like the 82 Chev I had it was in the carb itself where the main feed line attached.
---
l We're here for a good time. Not a long time. So have a good time the sun can't shine every day.
l_______
/l ,[_____],
l---L -[]lllllll[]-
()_) ()_)--o-)_)____________VE6-SDG
Registered User
Join Date: Mar 2011
Location: Victoria
Posts: 156
OP has the 4.2l like I do which, aside from the screen in the gas tank, only has one filter by the carb.

Spencer
Currently Active Users Viewing This Thread: 1

(0 members and 1 guests)
Posting Rules

You may post new threads

You may post replies

You may not post attachments

You may not edit your posts

---

HTML code is Off

---