..start by finding a small rust hole you want to fix....
said hole...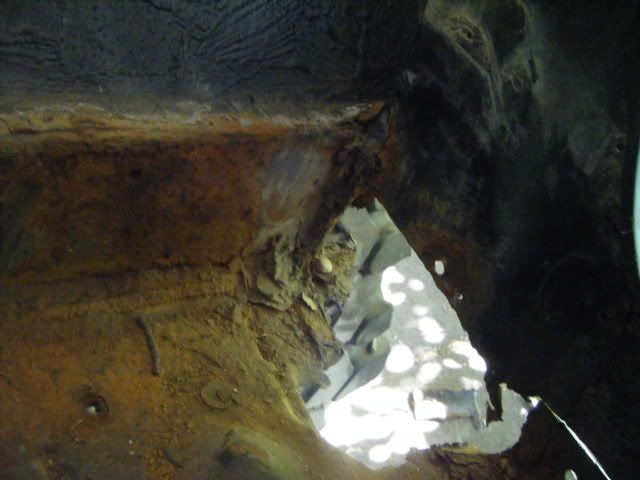 I want to fix it cause Im having the same issue another guy posted, flexing the panel to much and the seat belt is falling out now so.....ya......prolly time ot take a look at it....
so before you do this make sure you take a GOOD look
...upon closer inspectin my body mount is cracked and falling thru the flor as well, and hte seat mount it cracked bad, this I already knew...the body mount I did NOT.
SO first off
seat mount...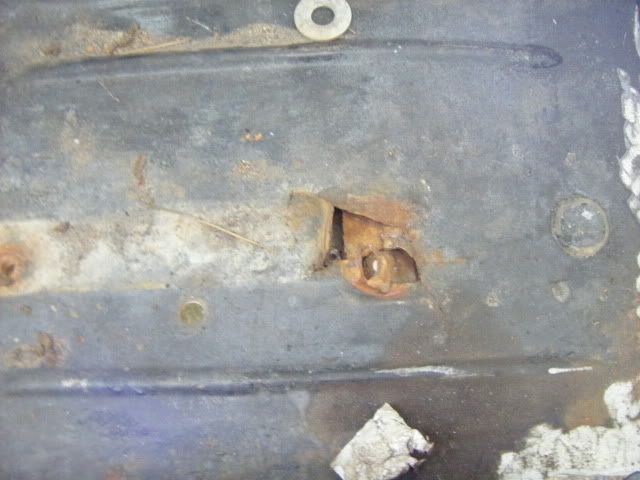 so I pull the rock guards off and WOOHOO another small hole...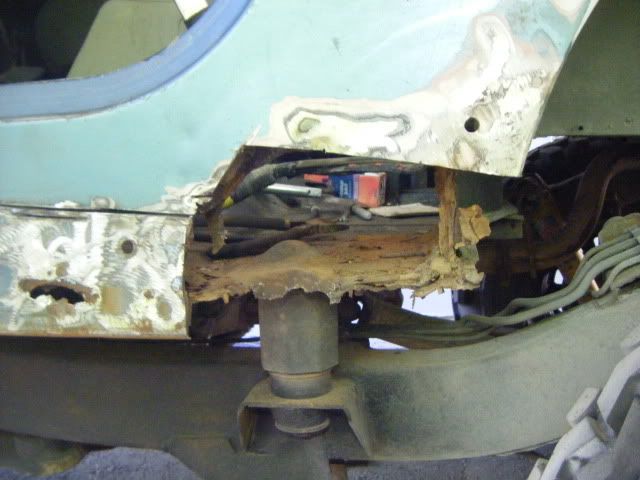 off to the right...
off I go cutting....
to add more to the story this side of the Jeep was smakced a few years back before me, so it is about 1/4 iof bondo on the whole side...this I knew to as I painted it before, but the previous damage is taking it tole now, I just need to snuff it up so I can put my new fenders on, what started all this was the family roll bar swap, I took the bar out and figured WTH might was well do this at the same time...
anyway here it is now, this will take some time as I dont have alot of free tiem this week, and need someone to do the welding for me, I R Not a welder...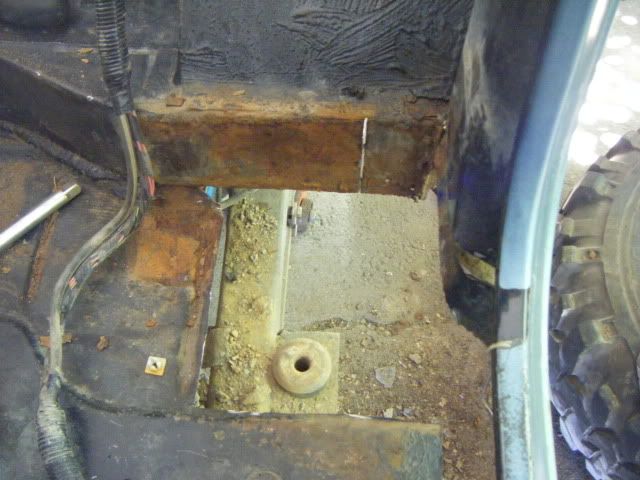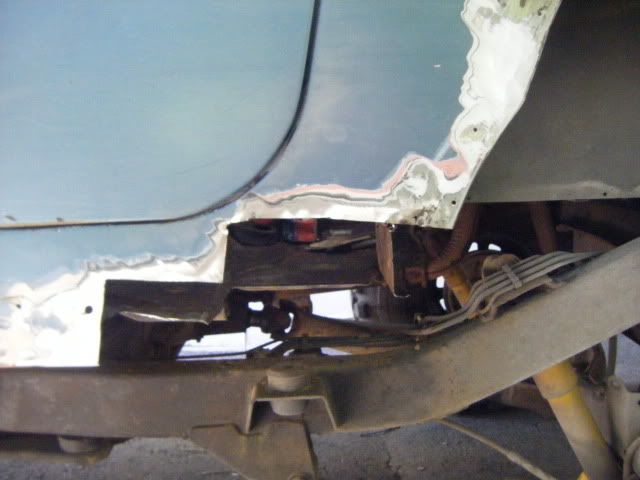 The tuff part will be replacing hte C channel for the body mount and getting the side to line up, I have to make a piece on the insdie as well were hte seat belt mounts, the little part that sticks out, really dumb design when you cut into it actually.....
any idears from ppl who did this...