i got a champion winch, from tractor supply recently, and was wondering how you guys have your winches wired up? do you have some spot that you hook your controller in the cab or pop the hood or what? this is my first winch and it came out looking cool but i have a few ideas on wiring it up and was wondering if anyone else has already came up with their own special way that works great in the actual usage.
my winch is a little 4500 pounder because i don't go in the mud or rock climbing. its just for pulling stuff out of the way or getting the occasional minivan out of the ditch at the end of my road. i'll attach a pic of my old cherokee going into the ditch so you can see how deep it is so you know i am not over working my little winch.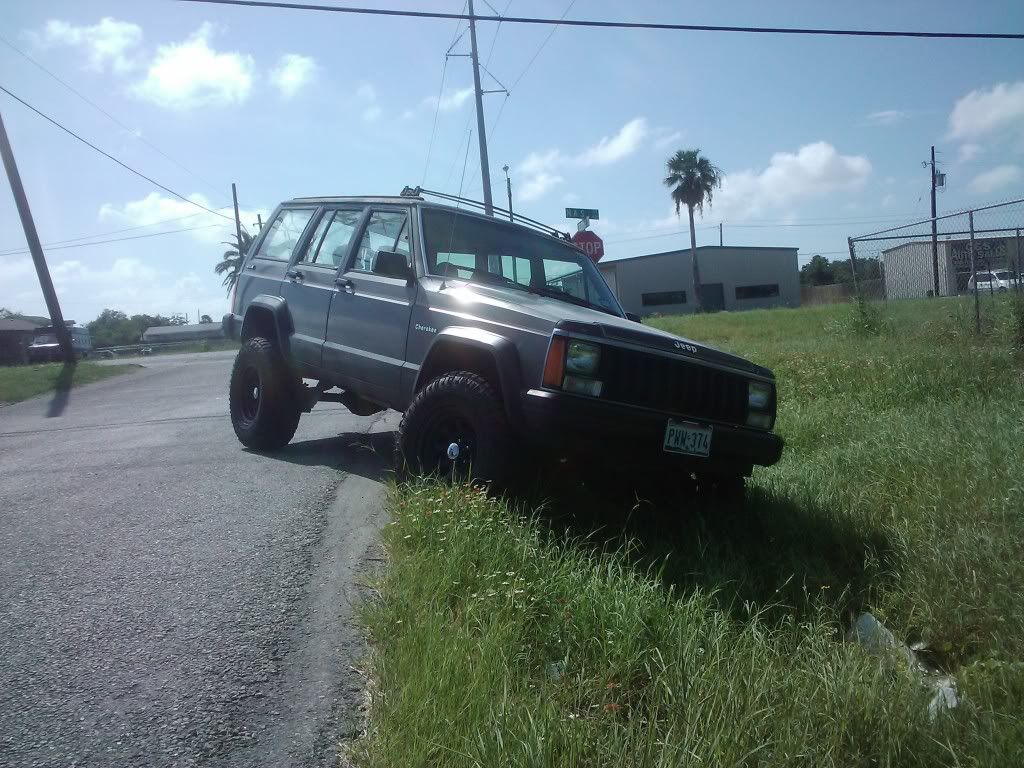 thats on 31s with a 5" lift
here is a shot of my cool guy wrangler and newly mounted winch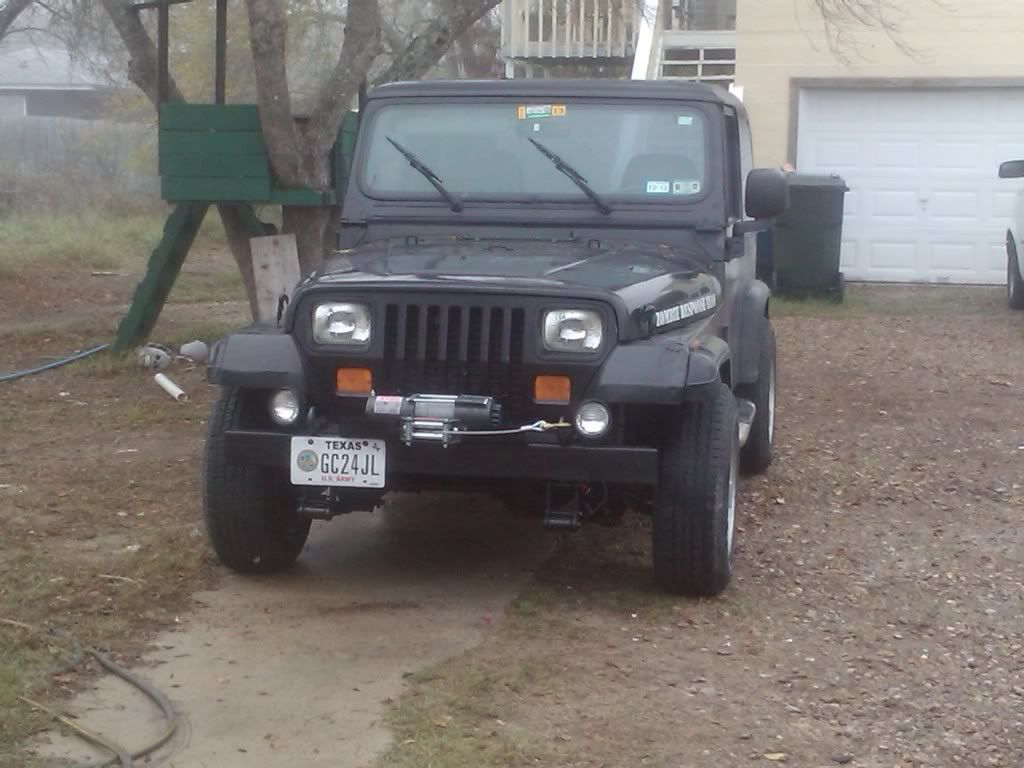 anyways, how did you fellas wire your up?