On my drivers side I went a little overboard, but that's just how I typically roll. Cutting out the rust and trimming the Key Parts preformed pan was made easy by a sheet metal nibbler from Northern. Their flanger/punch tool was used to flange the edges of the floor and punch clearance holes every 2" for sheet metal screws around the pan. The fit was perfect and well worth the $65 price for the pan. Then holes were drilled in the floor for the screws to hold the pan down while it was welded. Also, I made sure to pick up the tub structural channels under the pan as much as I could.
I'd pull a screw and spot weld, alternating around the pan as shown below.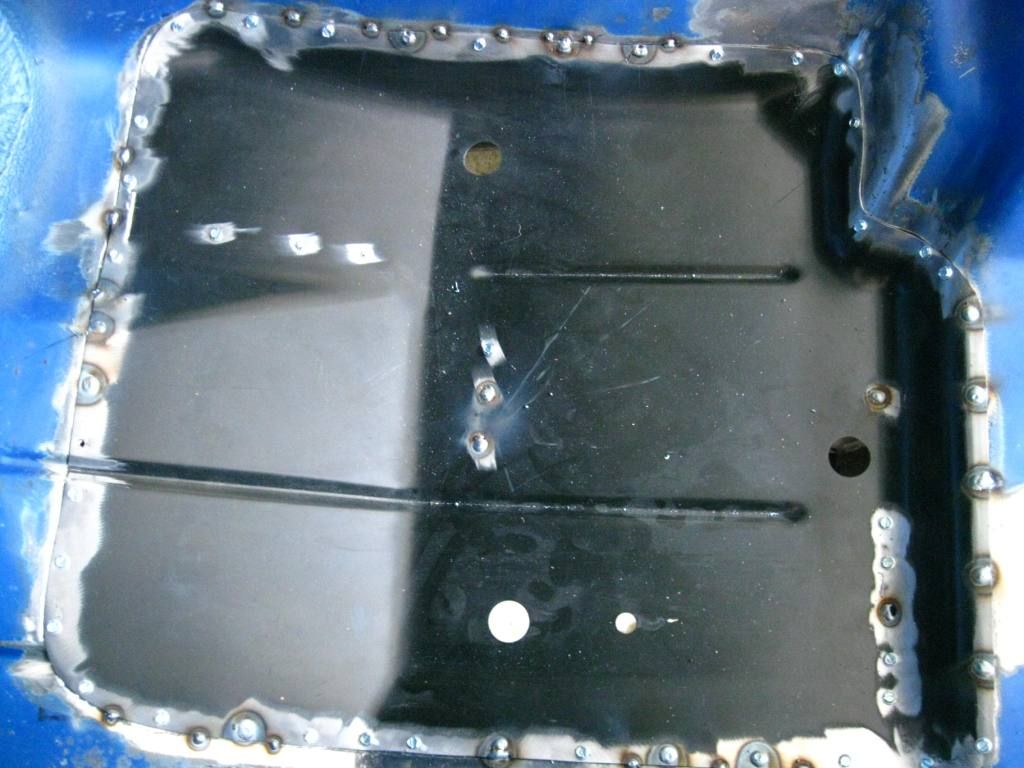 Sometimes when I pulled a screw the panels would separate from minor warping. That called for tightening the screw back down and putting a spot weld on the seam. Eventually the seam was stitch welded around the entire perimeter.
While I don't have a picture of the area with Raptor liner on it, you'll have to take my word it looks awesome, almost like I knew what I was doing (actually this was the first time I ever done anything like this). I haven't done the underside of the pan yet and will probably use auto body seam sealer and paint.
While I was at it the multitude of screw holes in the tunnel from PO repairs were welded up and ground down to make a decent start for the uncut Warrior cover I got on closeout for $40 from Morris or somewhere.