My brother and I made these rockers for his 87' YJ.
First we started by tearing off the stock plastic runners and the metal step.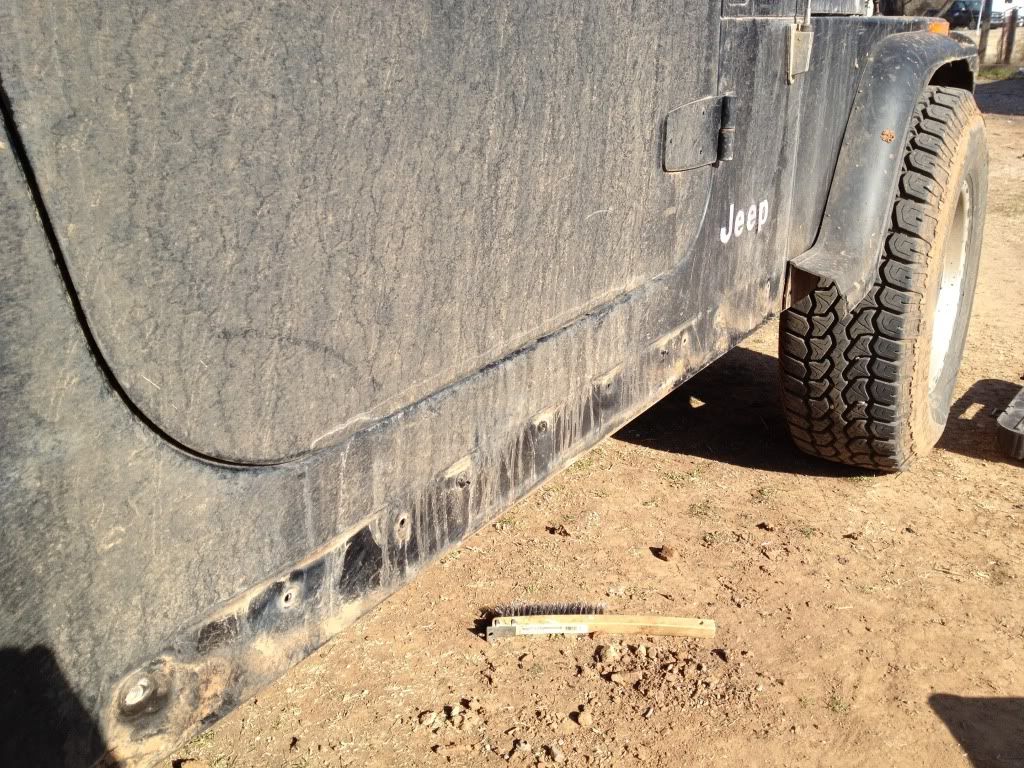 That consisted of unbolting/cutting/drilling/grinding out all the bolts.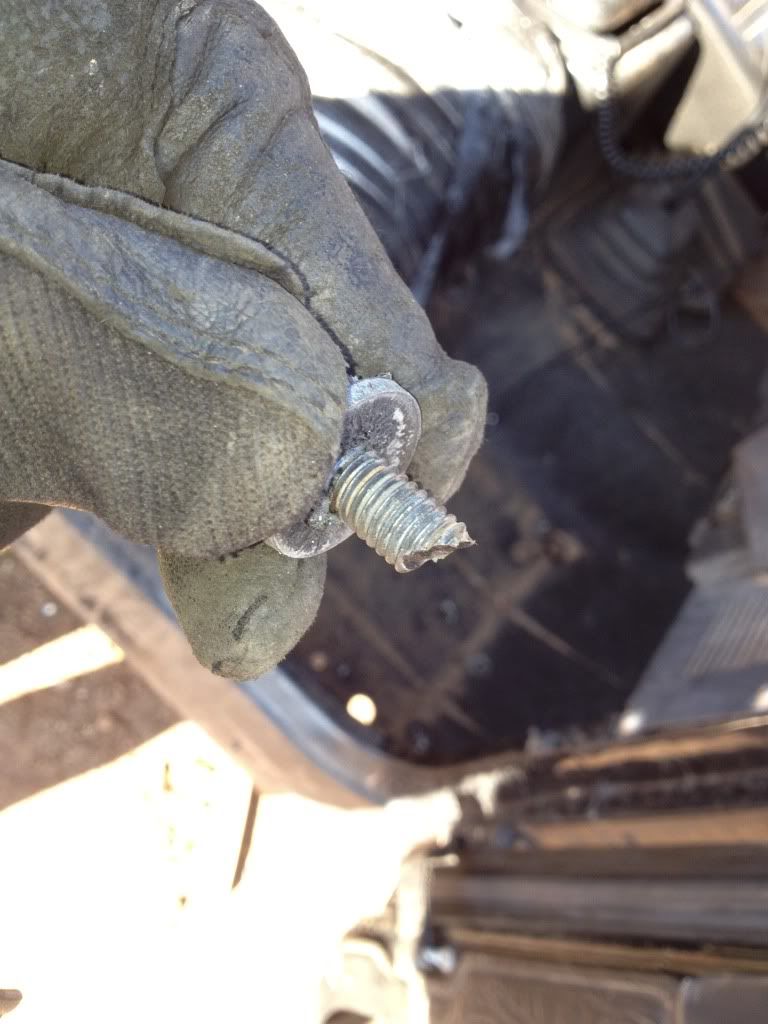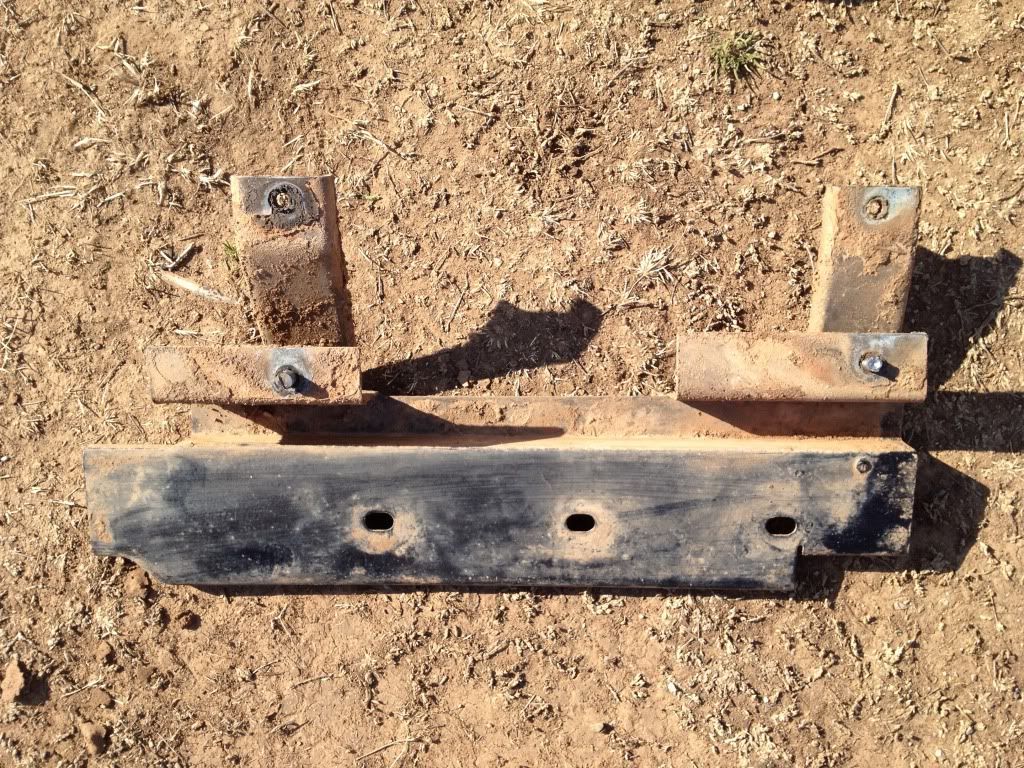 We had some 1/4" plate laying around the house that we cut in half to get two 4"x50" pieces. We cut the angle in the plate to match the back fenders.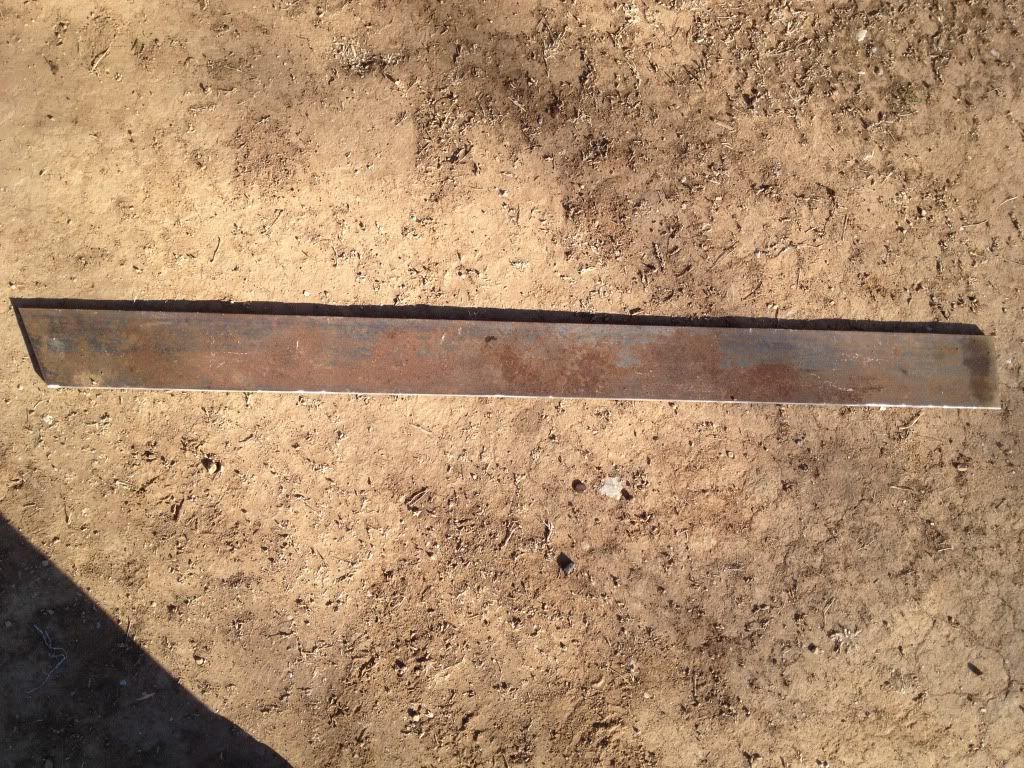 Then we cut 1" pipe to 49" for the top two rails and 1 1/4" pipe to 48 1/4" for the bottom rail (that was also laying around the house). We cut both of the back ends to match the angle of the plate's back end. For the 1" pipe we centered and welded it to the plate. For the bottom (1 1/4") pipe its kind tough to explain so bear with me... We layed the plate and the bottom pipe flat on the table. Then we placed the pipe against the plate so that once welded it would sit flush on the back side, side that goes against the jeep. Sorry we don't have pictures of the actual process but you can see the end result in a few of the pictures later on.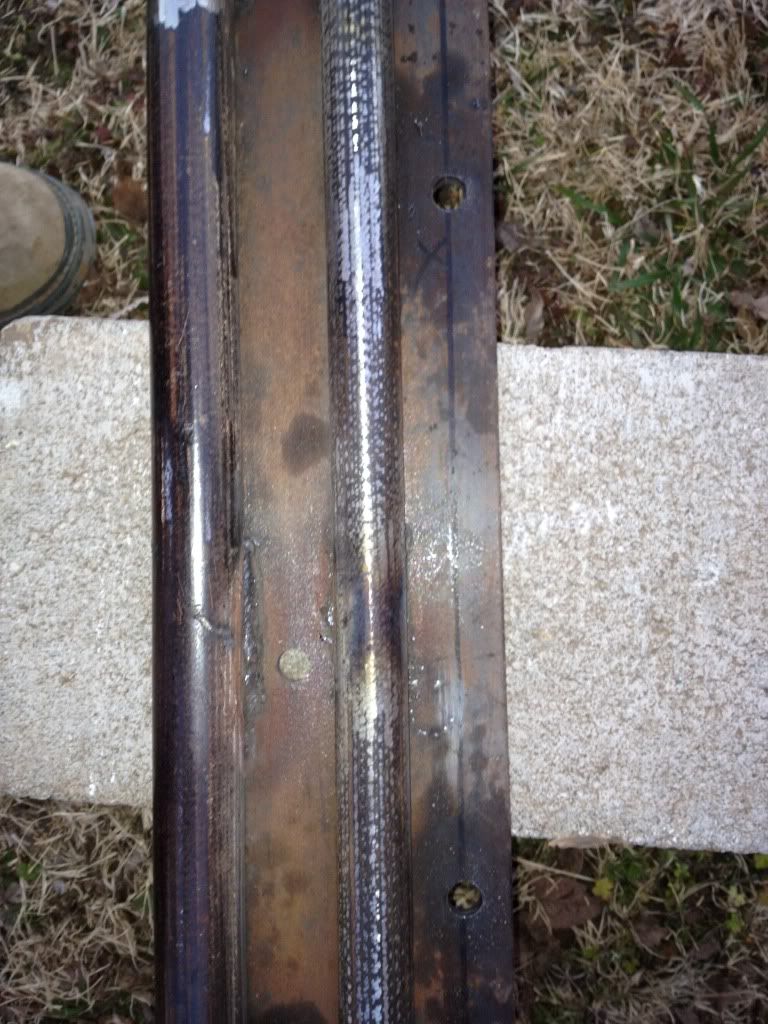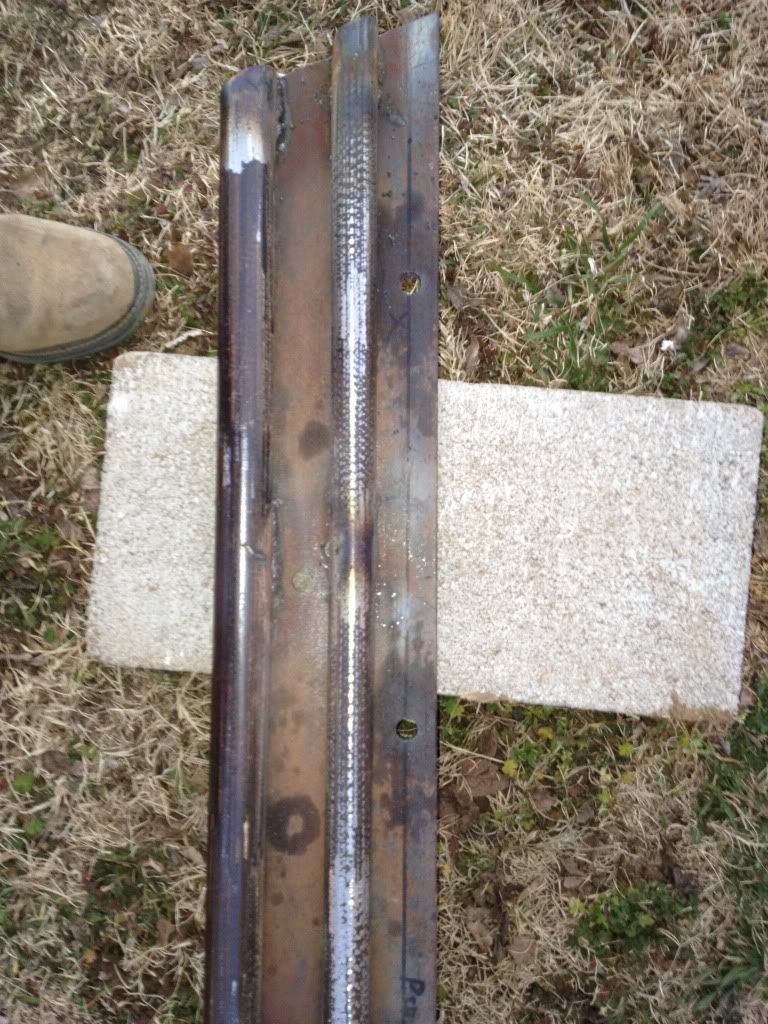 Then we drilled the holes for the 1/2" bolts, putting them pretty much where ever they would go. We first drilled the holes into the plate, clamped it on the jeep where we wanted it, and drilled the holes into the jeep sheet metal.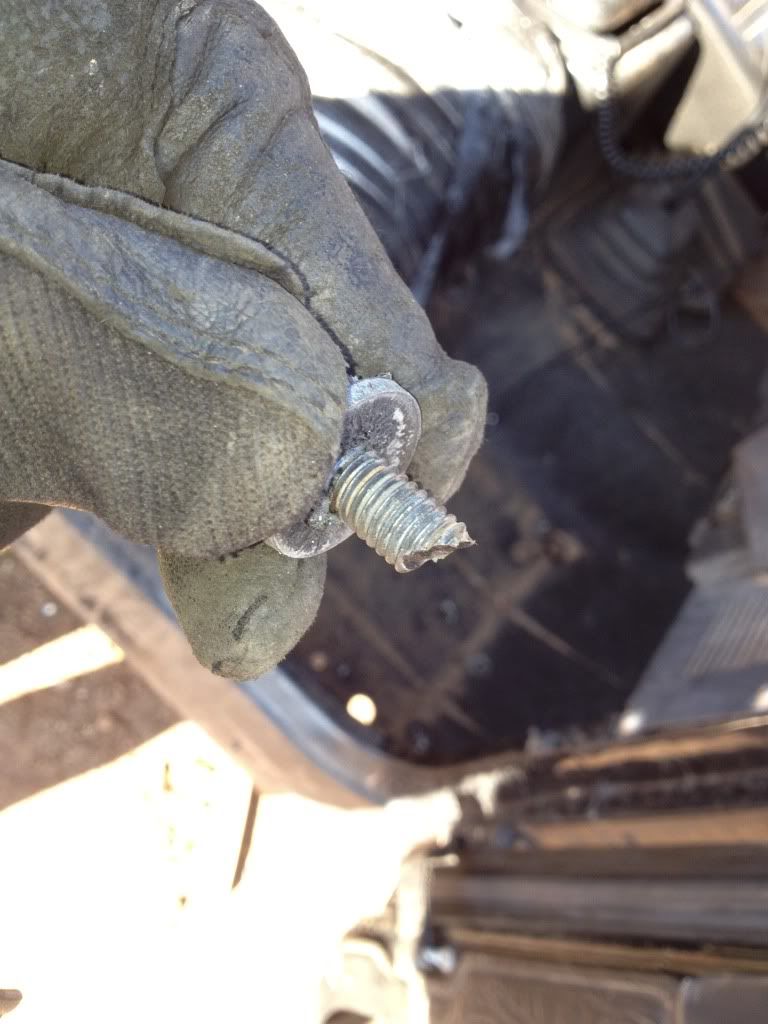 To protect the body we placed it on the Jeep so that we had about 1/2" that extended below.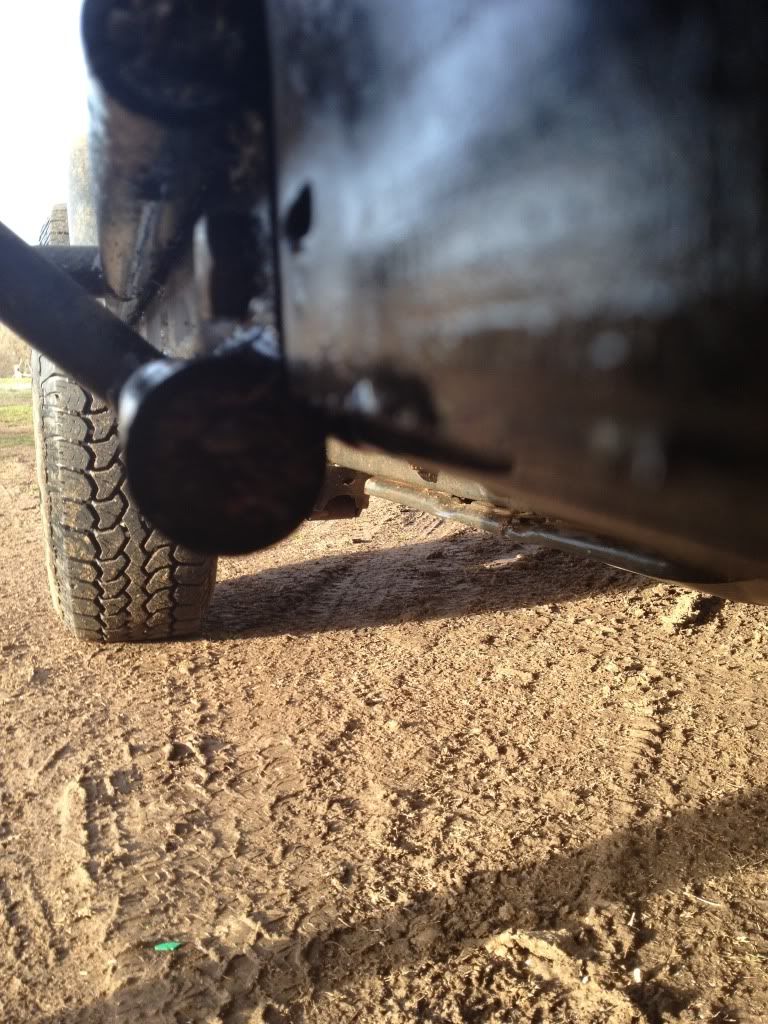 Then came the task of making the cross pieces out of more 1" pipe. Four top (2 per side) Six bottoms (3 per side). We cut the saddles by using a hole saw, drill press, cutting oil, and about 4 of hours of work...we really wish we had a torch... The top we cut to 1 1/2" and the bottom to 2 1/2".
We squared up the two top cross pieces and started welding.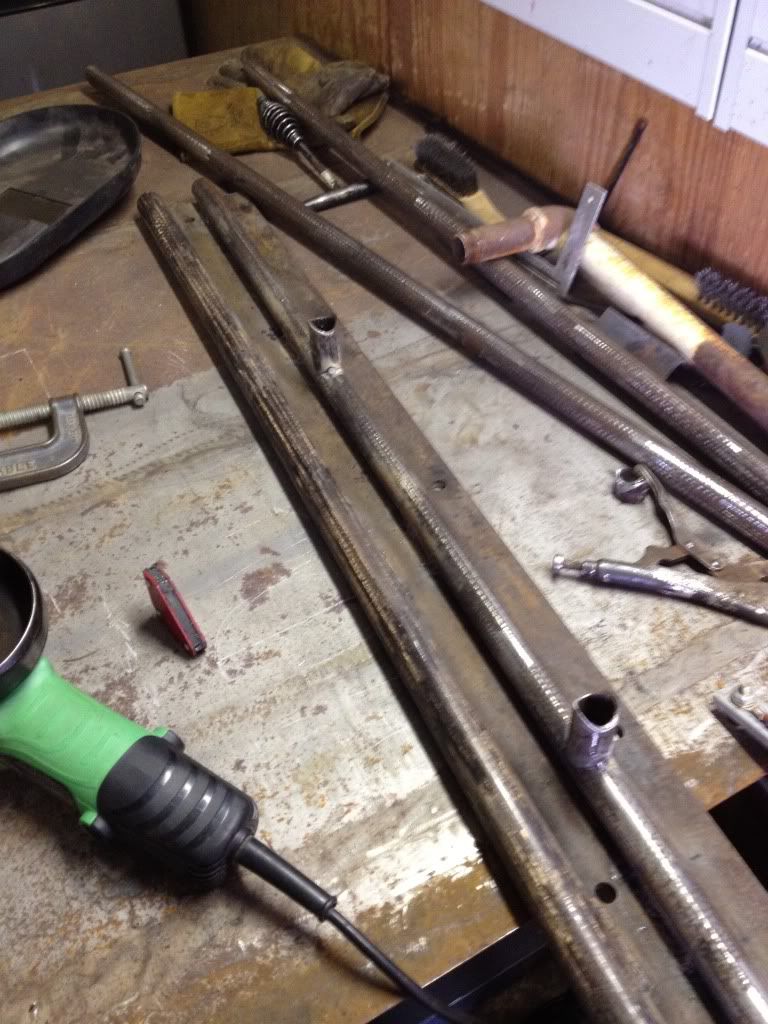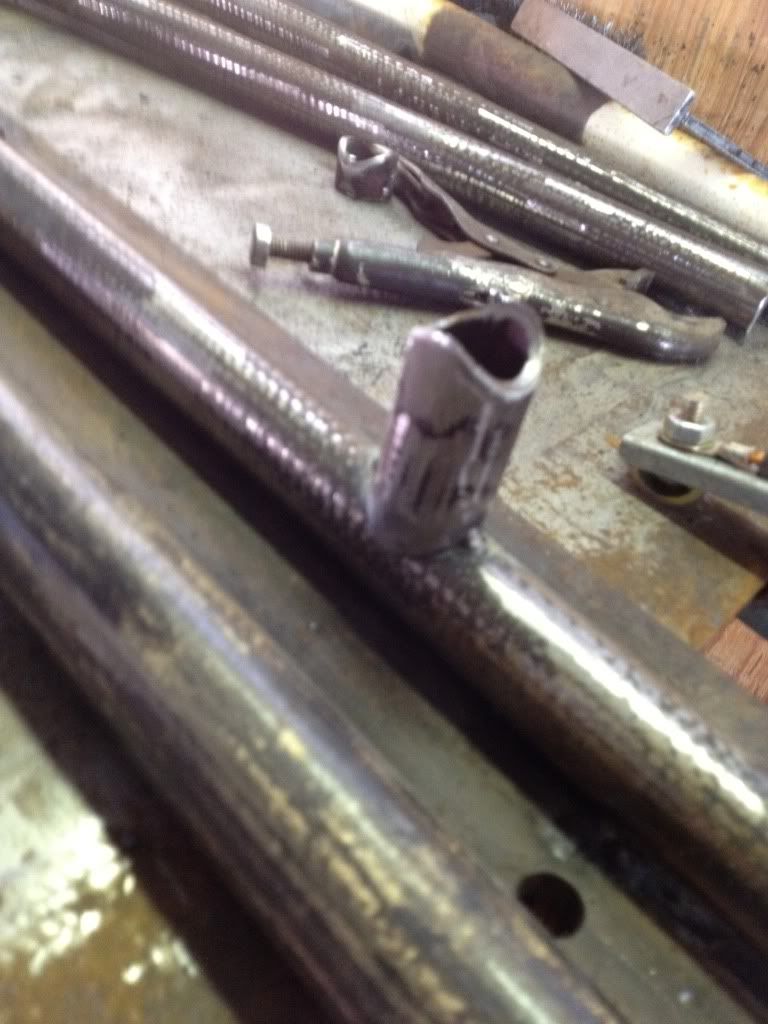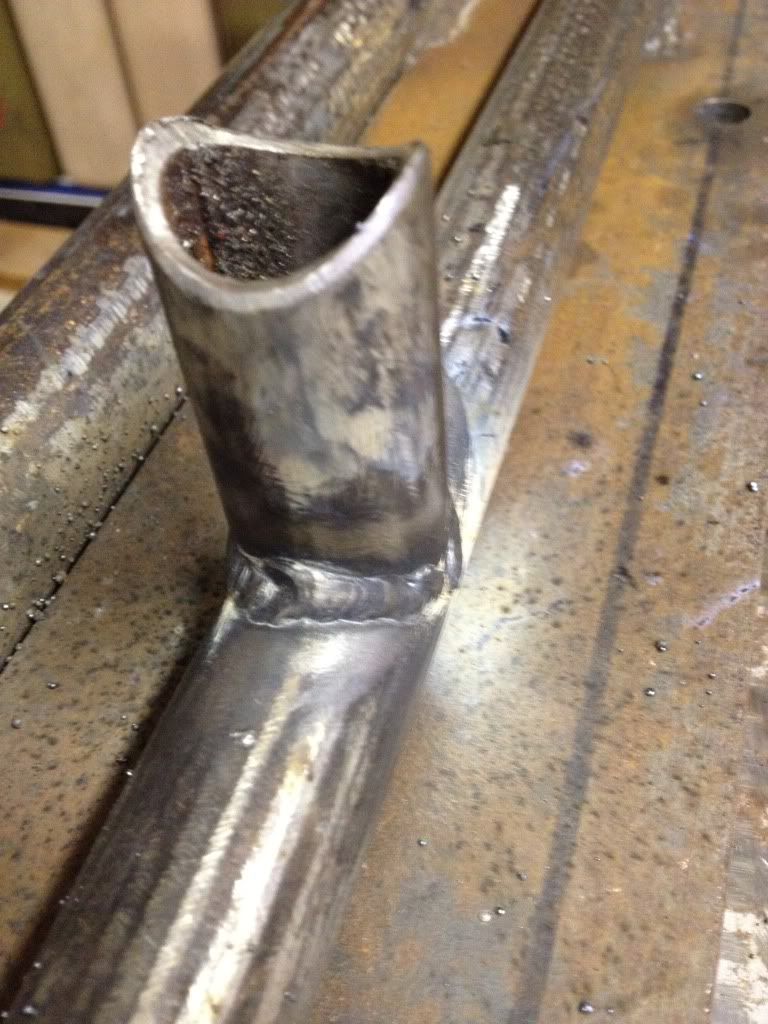 Then on went the 1" pipe...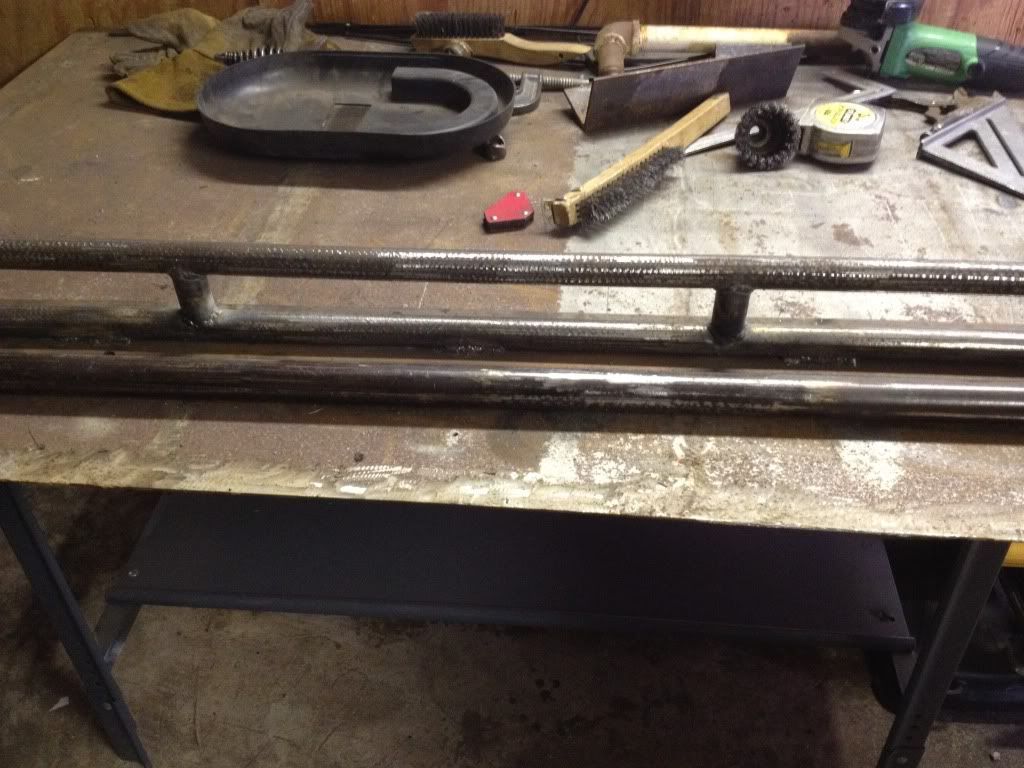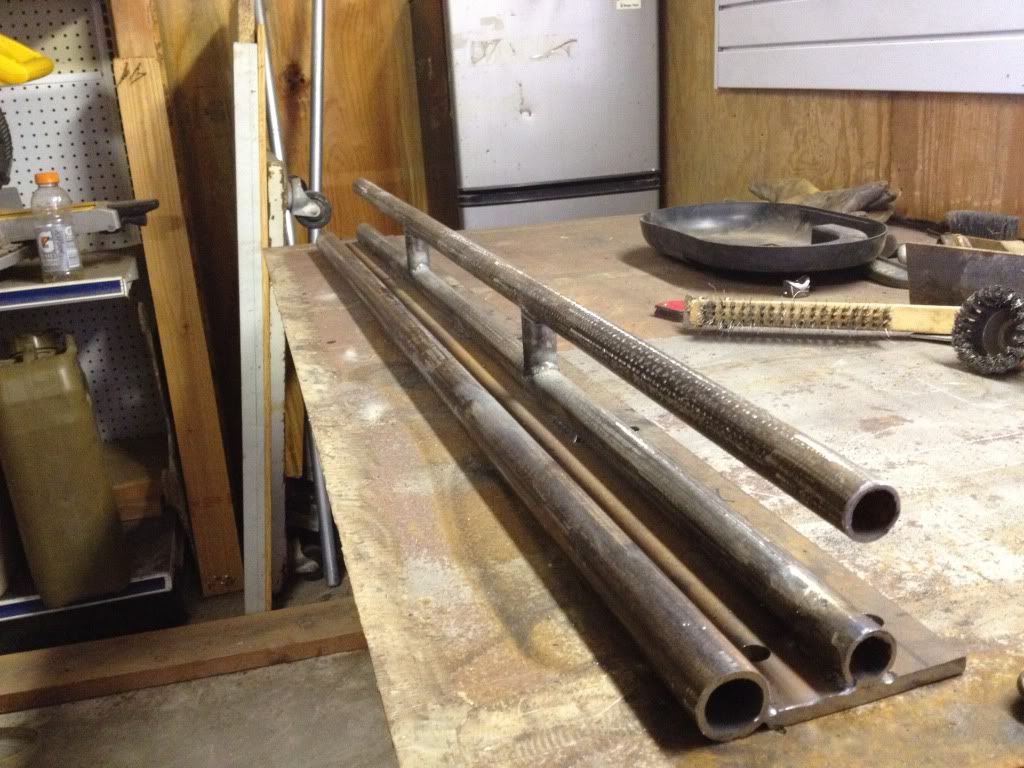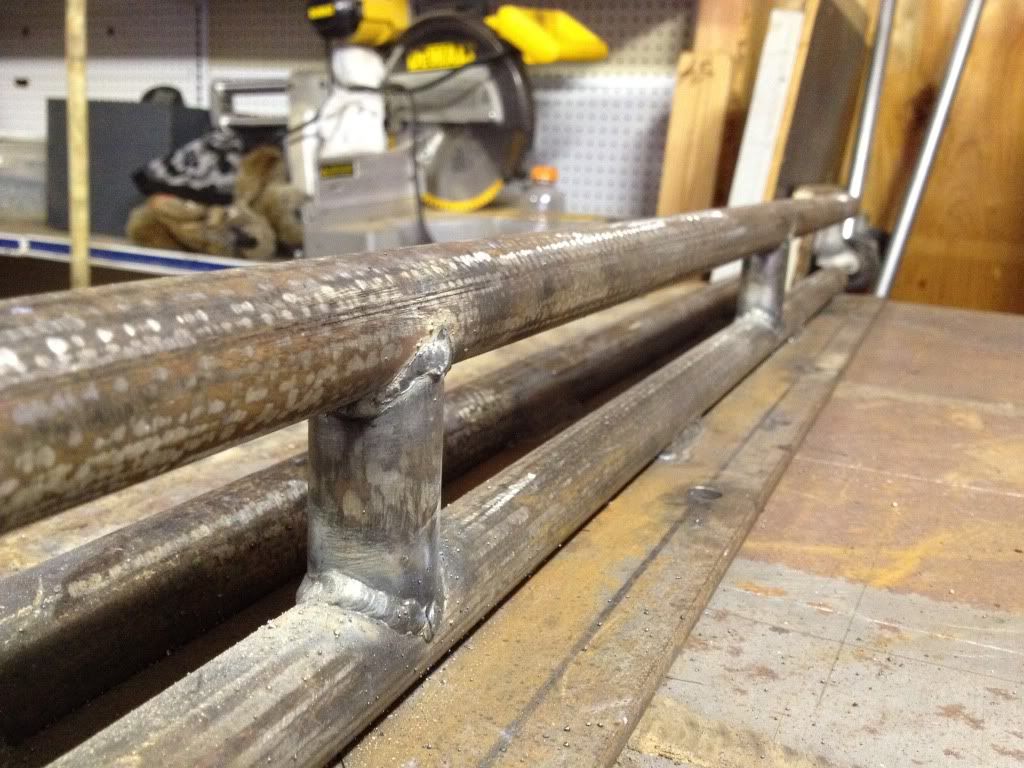 Then the bottom cross pieces...Sorry no pictures of that.
We painted it with Rustoleum Bedliner. And after all that the final result is this!