So on our first installment of YJ garage we showed you the needed parts for a hand throttle, In this episode we will be going over the installation and tools needed for such a job.
1-Knife(I used it to cut the shift boot a little, it was cold and it wouldn't stretch, you may not need to do this, but i was impatient)
2-10 mm wrenches(to tighten the brake cable clamp and cinch down the cable)
1-5mm allen wrench(to clamp the brake lever to the shifter)
1-Regular screwdriver(to tighten hose clamp)
Ok now that this is over, the install.
The first pic is showing the shifter, the brake lever, cable&housing, and electrical tape I wrapped the tape to form a nice tight seal with the lever to shifter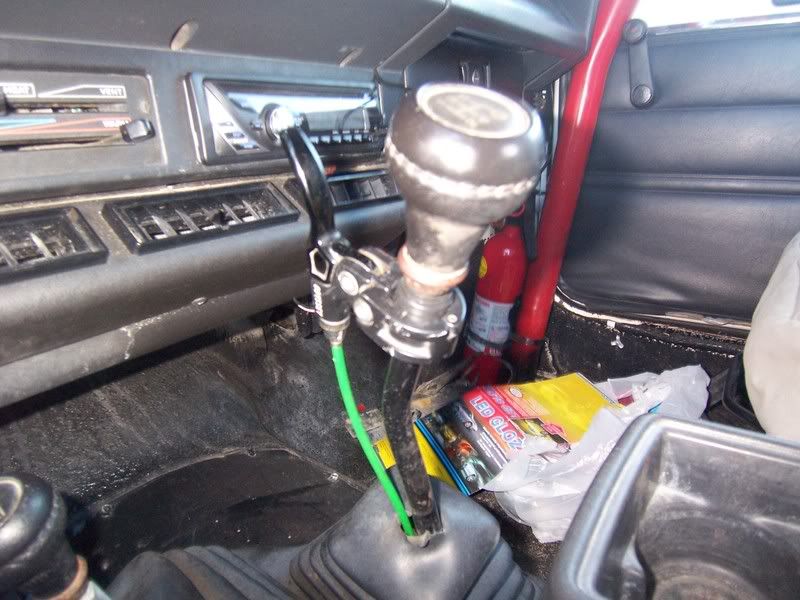 Once the brake lever and cable were attached I ran the cable and housing through the shift boot and up the firewall to meet with the stock throttle cable
Now this is where the barrel adjuster and hose clamp come into play
I will be making a plastic piece that holds the barrel adjuster to the main throttle cable to anchor it and clean it up but for mock up and test i just taped it on. Now apply your hose clamp and make sure the barrel adjuster is firmly attached to the main throttle cable, this will prevent sloppiness in the hand throttle and act as a stopping point for the bike cable.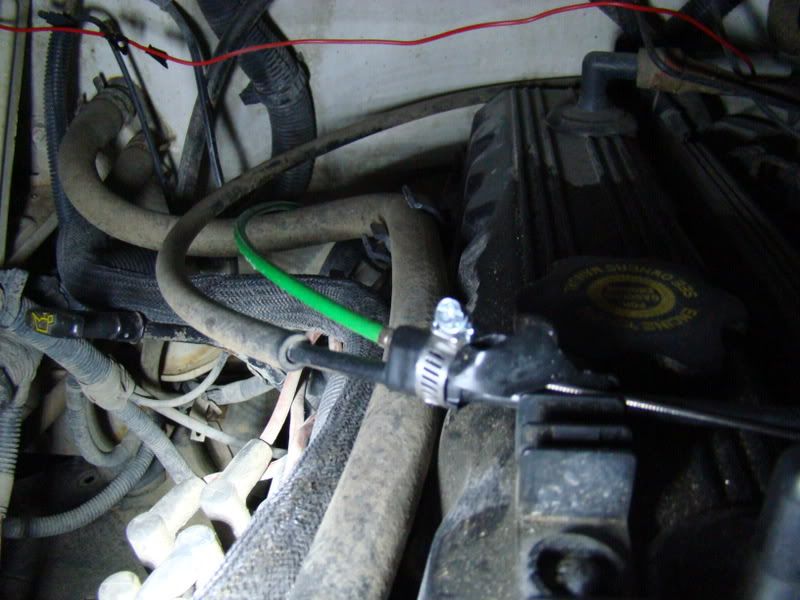 From that point I ran the exposed cable through the factory Jeep cable anchor point and attached a spring like component(from a broke snap ring pliers)to the throttle body housing. Next was the cable anchor which was attached through the linkage adapter. I then ran the cable through the cable anchor,adjusted it, and tightened it down with the 10 mm wrenches.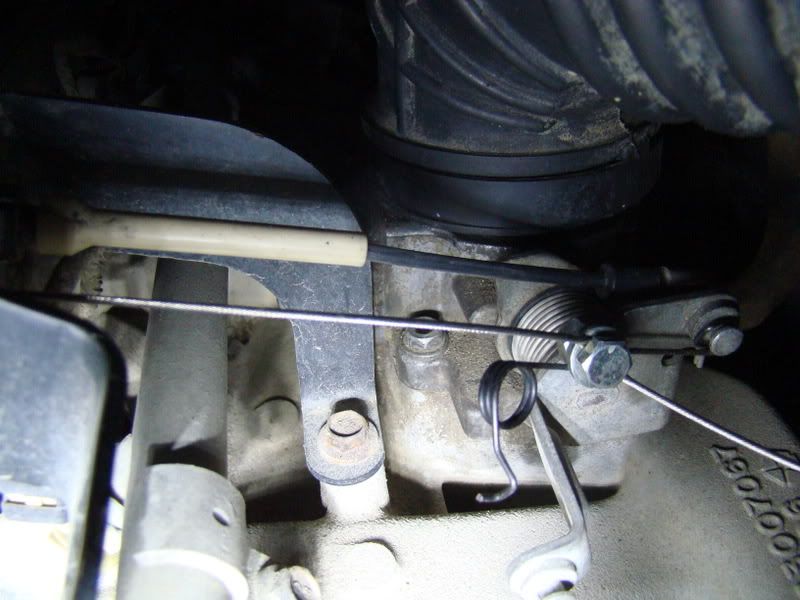 Next is time to test!
ENJOY!