So I bought my 1990 YJ and knew it needed a freeze plug. I wasn't sure which one until I got it home and ran it with fluid in it. (I had to put a head gasket in it to get it running, and while I had the head off I found the freeze plug on the back of the head was leaking so I replaced that... thinking that was the one that was leaking. (I only wish I was that lucky).
While I had my head off, I noticed there was like rusty looking dirt in my water jacket holes. I was like well thats not good... thats probably why all the freeze plugs blew out.
Well I dropped the tranny and found that one of the freeze plugs on the back of the motor was leaking. One of the ones on the side was also leaking too. I finally got the jeep in a shop and up on jack stands with the tranny already out. I decided to just pull the motor out too since it was a few hoses and 2 motor mounts. I took the nose off the jeep and then took the motor out.
I took the freeze plug off the back of the motor that was leaking. This is what I found: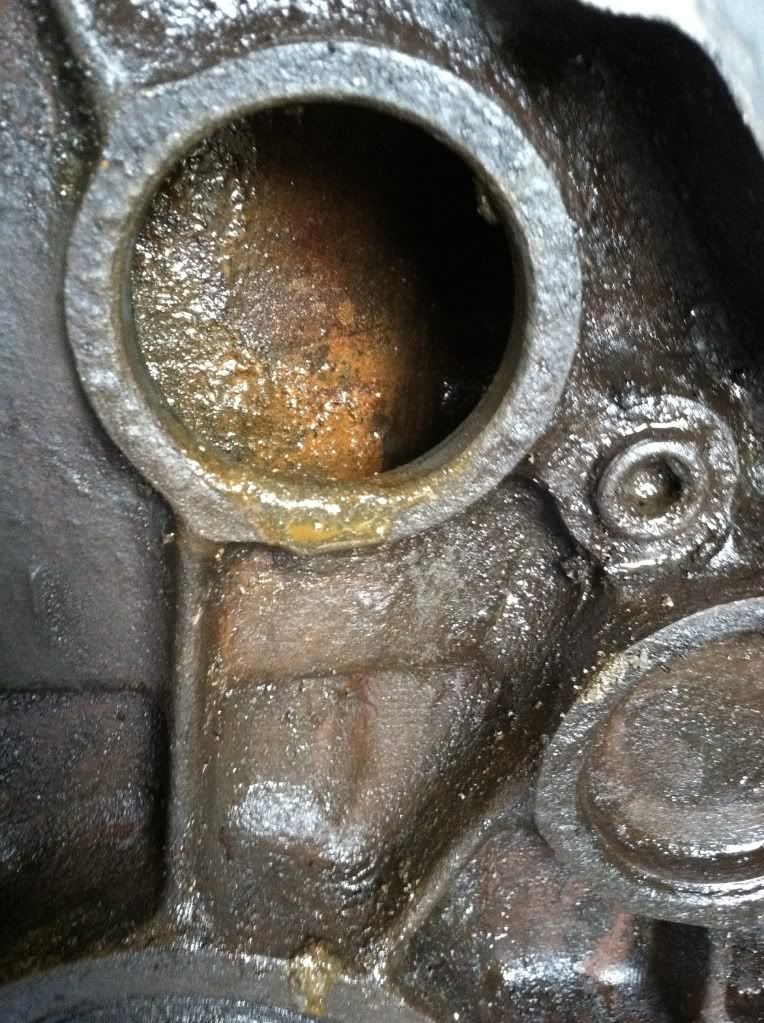 This gunk was like a copperish brown/dirt looking color. It had a slight glimmer to it as if there was copper in it. Anyone have any ideas as to how this happened??
I also found that there was no pilot bushing between my tranny and motor. I bought a freeze plug kit (Hardest thing ever to get) and planned on putting new freeze plugs in and throwing the motor and tranny back in. Does anyone advise against this? Money is real tight so...