First, anyone got a good diagram of the 87-91 gauge cluster wiring?I have a Haynes manual and it is 0 help.
I had my dash apart and after I put back my gauge cluster I now have no power to any of the gauges. Took it back out and the circuit board on the back is fried from pin #5 and #2 to the gas gauge (+ marked terminal) and there is no power at all coming to pin #5 (white with black tracer positive feed to the gauges).
Here's the pins and wires to the gauge cluster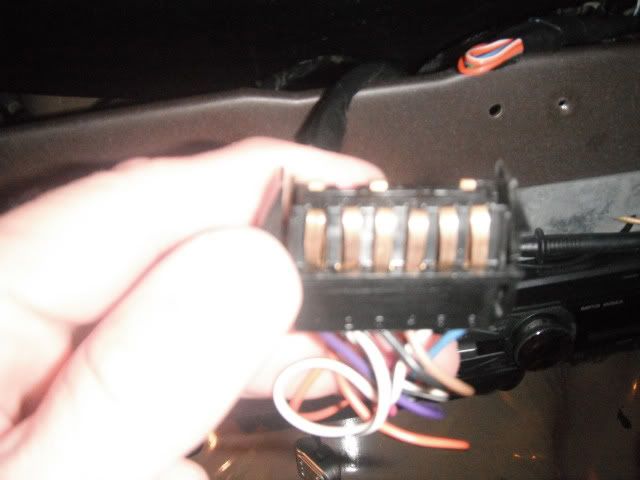 sorry it's a bit blurry but the pins are numbered left to right
I've looked at all my fuses and can't find one that is blown, but nothing in the fuse block is marked as 'gauges'. My acc. fuse is fine, and when I turn the lights on the bulbs work, as well as the feed to the center clock. That tells me I have ground, and the other feeds to the circuit board are working.
Here's the circuit board damage
When I turn the ignition on though, nothing at all to the gauges themselves. Prior to this happening my fuel gauge was not working (just like nearly everyone else's of this year) but everything else functioned properly. I need to trace out where the feed comes from for the gauges, as I don't want to buy a new circuit board or new gauge cluster to find out it won't work either, or worse yet to fry a new one. HELP please!!