Registered User
Join Date: Feb 2011
Location: northwest
Posts: 935
Quote:
so basicaly, force the two hook looking things apart from the strike? i was trying to but not to hard as i didnt want to break it but if you guys have done this before, ill feel better doing it.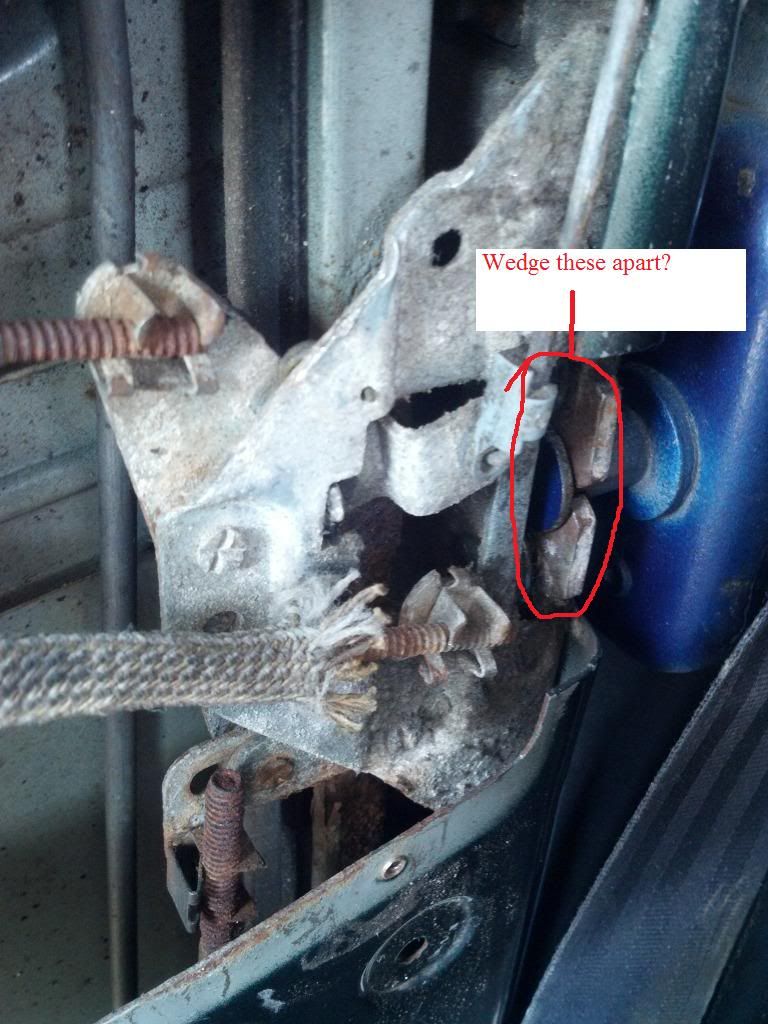 Those won't open until the lever on the left is pulled.
Registered User
Join Date: Dec 2008
Location: New York
Posts: 639
i have manualy pulled the lever and they still wont open. could the springs be busted? they look like ok to me but if they are broken, can i manually open the hooks?
Registered User
Join Date: Jun 2009
Location: Lynden
Posts: 273
Have you tried pushing in on the door while pulling on the latch???? Just a thought.....
---
~Bear. USMC
GREEN JEEP CLUB #587
Registered User
Join Date: Apr 2009
Location: Deset Hot Spring
Posts: 131
sound just like my passenger door. what happen with mine was the unlock mechanism did not unlock completely. it stop just short of unlocking. so nothing works. what i did was grab hold of the rod that connect to the lock tumblar and jiggle it up and down a few time and it click unlock and the door open. hope this will help you.
---
Live Free, Laugh Loud and be Friendly.
Currently Active Users Viewing This Thread: 1

(0 members and 1 guests)
Posting Rules

You may post new threads

You may post replies

You may not post attachments

You may not edit your posts

---

HTML code is Off

---