So, I have this problem where fuel dumps out of the passenger rear fender when I have the Jeep angled uphill (as in, any time I am climbing anything). With fuel as expensive as it is, I would get this fixed...of course, the safety issue is pretty significant too.
I dropped my gas tank today for some work and discovered this just sitting (unconnected) on top of my gas tank:
What you are looking at is a rubber sleeve thingy that connects the rollover valve to a metal tube which later turns into rubber again right before it enters the tank. The rubber sleeve is broken, so any gas that spilled/sloshed out the top of the metal tube was just running right out the fender. This is an image looking up into the fender where you can see the top of the metal tube and the rest of the rubber sleeve that is still held on with a hose clamp:
I looked around online and this looks like it might be a replacement for the rubber part:
Rollover valve "connector"
Here's another one that is probably almost certianly the right part. It is part number YJRVC-1 at:
http://www.mtscompany.com/miscjeep.htm
and here is what it looks like: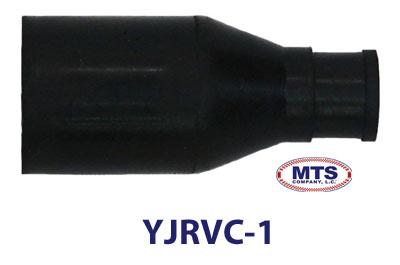 Unfortunately, they are have a super crappy website and it looks like you actually have to call them to place a credit card order? Hello, 1995 called and they want their website back...
Or this (another 1995 website) with a the whole valve and rubber connector for ~$30:
http://www.willys.net/html/fuel.html
On the other hand, this check valve on Quadratec looks like it might eliminate the rubber piece completely and it's a fraction of the price:
Quadratec Check Valve
That might be nice to just get rid of the crappy (unreliable) rubber completely.
Here's another one that I could potentially just replace the whole assembly with to eliminate the rubber part for ~$13:
http://store.delorean.com/p-6703-roll-over-valve.aspx
What you think? Opinions?