Just a few steps of progress. Today I por15'd the inside of the frame. It was a lot simpler than I thought it would go. I just taped up most of the holes and filled it up. I did it with about a quart and a half. (stuff is pretty expensive at $50 a quart) I could of done it with only a quart but I didn't get all the holes plugged.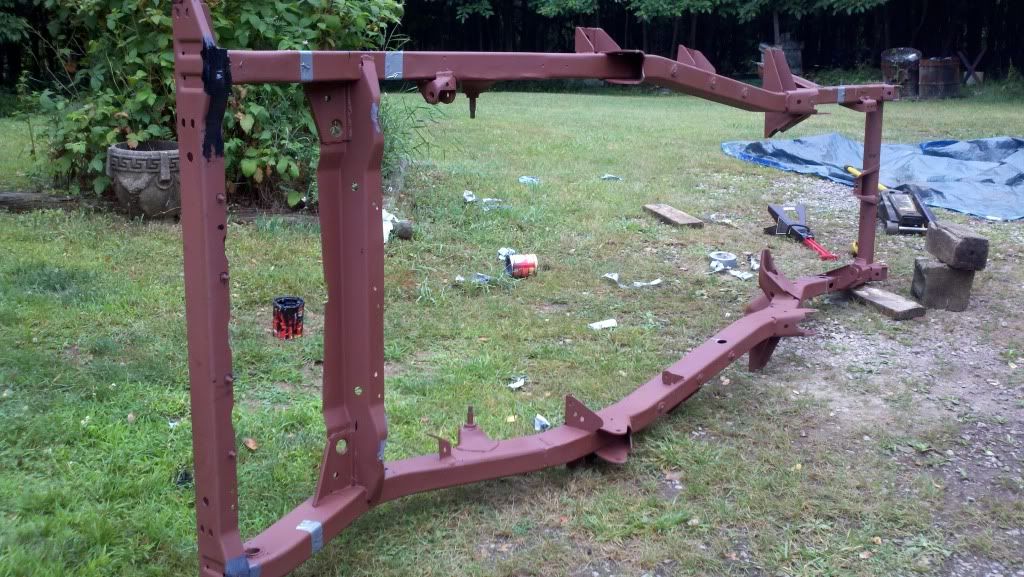 All I did was just fill it from the top and roll it around on the lawn. Makes the neighbors look at you kinda funny.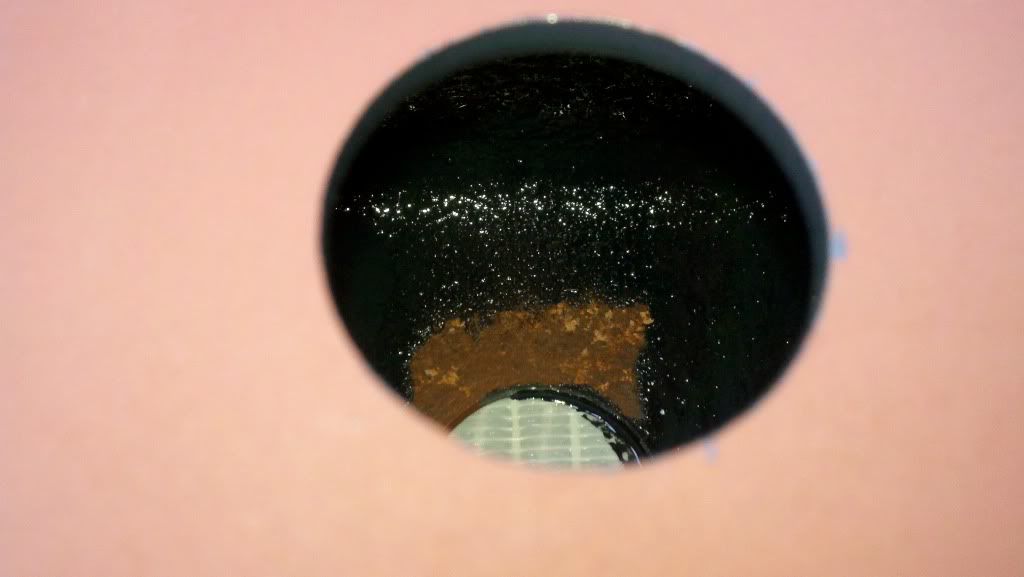 I think just a pint more just to touch up a couple spots inside but its really almost 95% covered. The stuff is really runny and spreads easy. Its also impossible to get off your fingers. The last thing I did was drill a small drain hole in the little catch part on the front rear crossmember and spread a little por15 for extra insurance.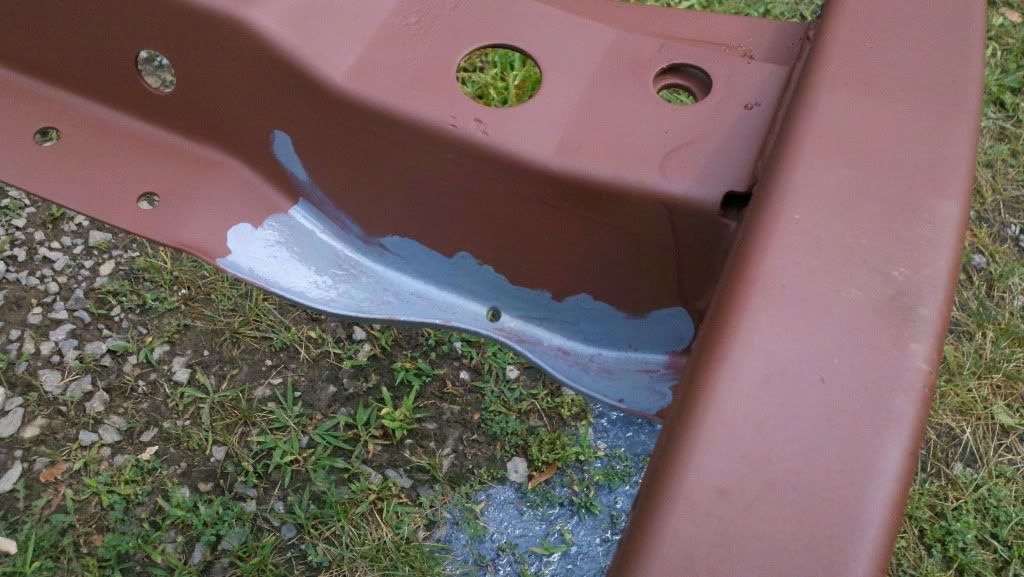 Only thing I would of done different is to fill it on the side instead of from the top. Less drops and bends so it would spread easier.