It's been over a year in the making, but I finally made a major step this weekend and picked up a Ford 8.8 with 4.10 gears and LSD from a 98 Explorer. This will be by far, the biggest project I am taking on for my YJ.
Saturday I went down to Rik's (RikRotorhead) place and we headed down to Chula Vista to a junk yard where he had previously found another 8.8 with 4.10 gears for $200. We went down there but the yard didn't have one with 4.10's. The guy got on the phone and found one at another yard and had it brought over, but I had to pay $250 for it. Still not bad. Brought it home and started stripping it.
I had to take out my pass. seat and tool box to get this bad boy to fit in there.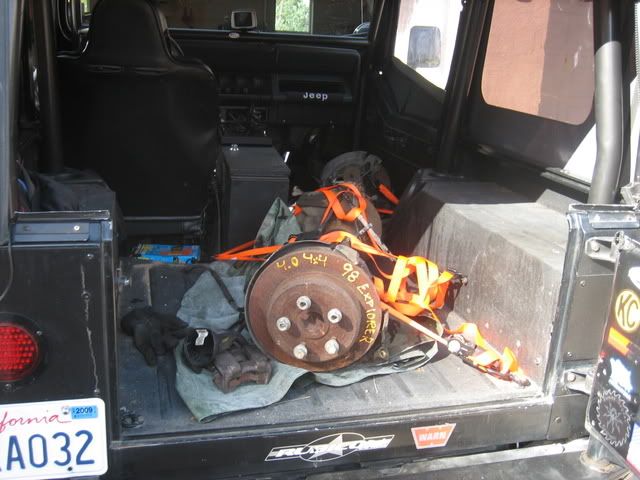 My cousin came over today to help me unload it. This thing is pretty damn heavy, we put it down really quick, loaded it lengthwise on a dolly and rolled it to my backyard work area.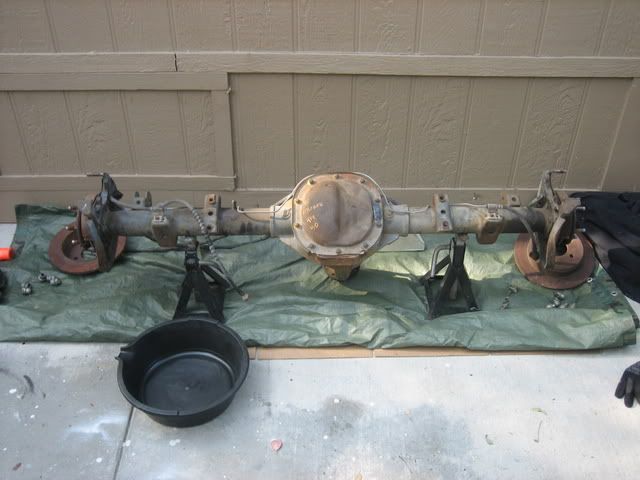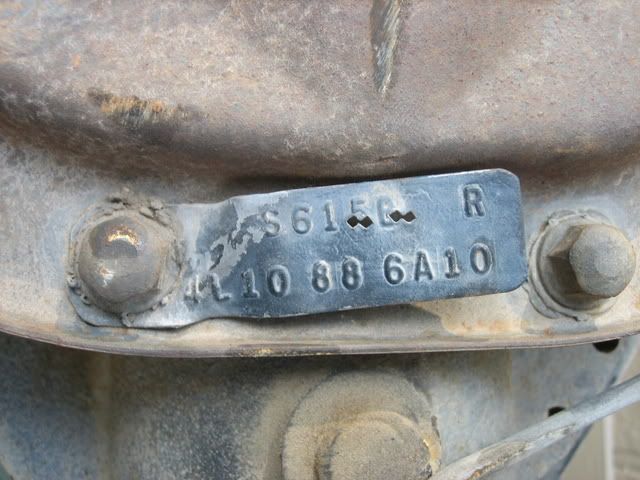 Removed this thing...whatever it is...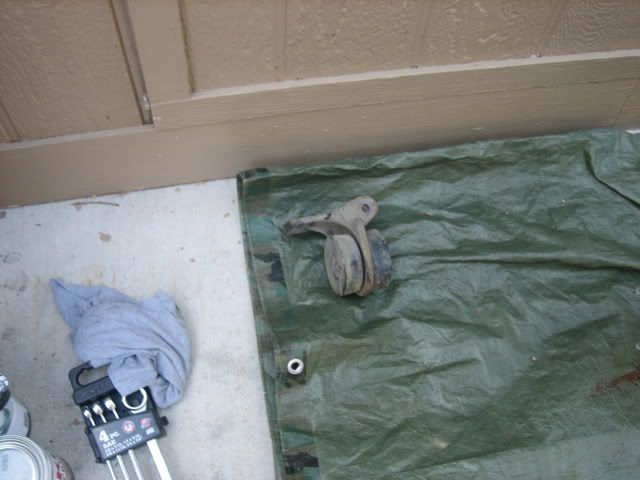 Drained the oil...everything looks good in there. Also made sure the ratio was right by marking the pinion flange, and spinning the axle shafts until they went around 4 times. Looked good to me.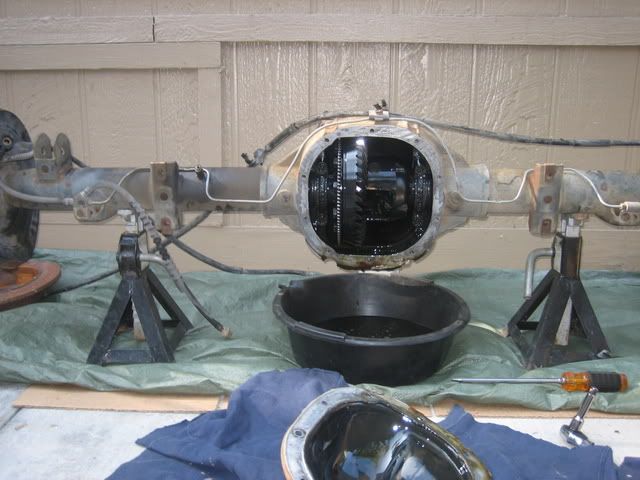 Removed the brake lines, and the rotors. Rotors are junk, Im just gonna buy new ones.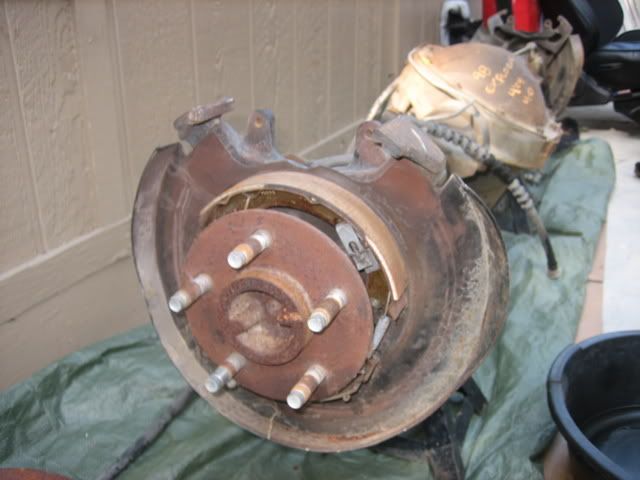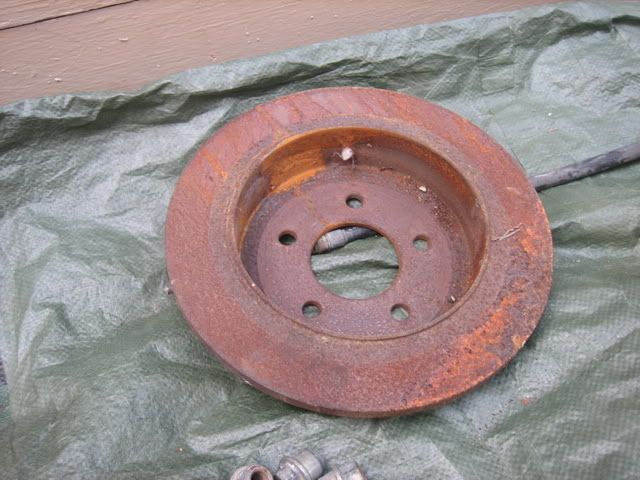 Cleaned up the threads on the pinion flange mounting holes and test fit the flange adapter.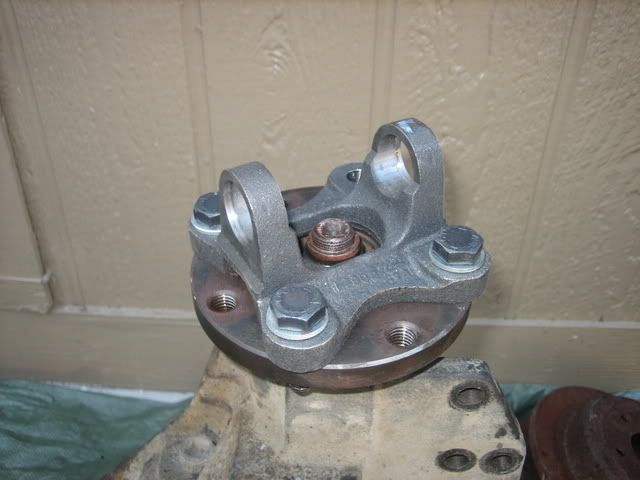 Test fit the calipers they gave me at the yard, they're in pretty good shape.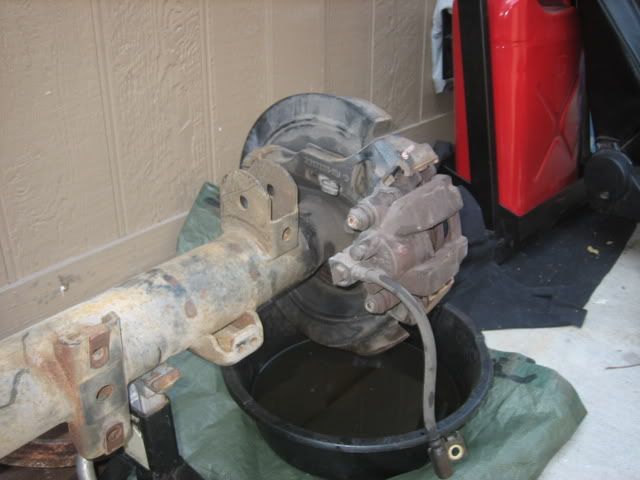 And started grinding away at one of the brackets.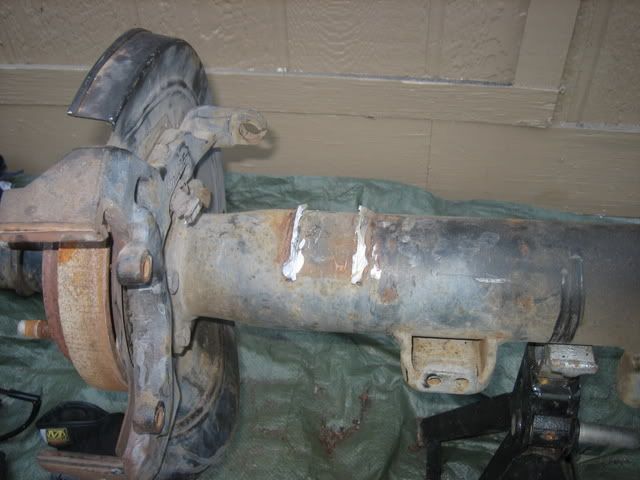 Thats as far as I got, had to eat lunch and go to my hockey game. I'm going to keep grinding tomorrow and try to take all the mounting crap off.
I ordered some EBC Green stuff brake pads, and some Centric Premium rotors for this thing. Last week I ordered the same rotors and Yellow stuff pads for the front.
Heres a list of all the stuff I have...
*Ford 8.8 (Dave's auto wrecking) $250
*Grade 8 u-bolts (Currie) $25
*Spring plates (made at my work) $0
*Extended upper shock mounts (M.O.R.E.) $100
*Lower shock mounts (made at my work) $0
*RockCrusher cover (ebay) $80
*Spicer flange adapter (local drive line shop) $35
*Flange hardware (Ace) $4
*Paint and primer (Ace) $28
*Cable thimble and locks for e-brake (Ace) $3
*Advance Adapters SYE (ebay) $230
*Tom Woods CV shaft (JF classifieds) $200
*Centric Premium Rotors & EBC Green Stuff pads (autopartswarehouse.com) $150
*E-brake shoes (Kragen Auto) $23
*3 Qts of Mobil 1 synthetic gear oil 75w140 (Pep Boys) $50
*1 Tube of friction modifier for Limited Slip (AutoZone) $5
*2 Soft pass. side Explorer brake lines (AutoZone) $25
*Brake hardware kit - (Auto Zone) $8
*Hard brake lines - 10" & 35" (had to buy a 40", cut & flare it to 35") $6
*T-case fluid, RTV (AutoZone) $15