Just picked this gal up today. 1993 YJ 6 cyl 5speed with 33" goodyear wrangler mtr tires and supposedly a 4" suspension lift. Has a 1" transfer drop kit installed. Has some rust to take care of but nothing a little hack and weld couldn't fix.
It's gonna be tough to find time to work on it with school and all but I'll find time to get home. Still haven't figured out a name yet.
I plan to fix the floor and the tiny hole in the frame within the next week or so here.
But here she is for now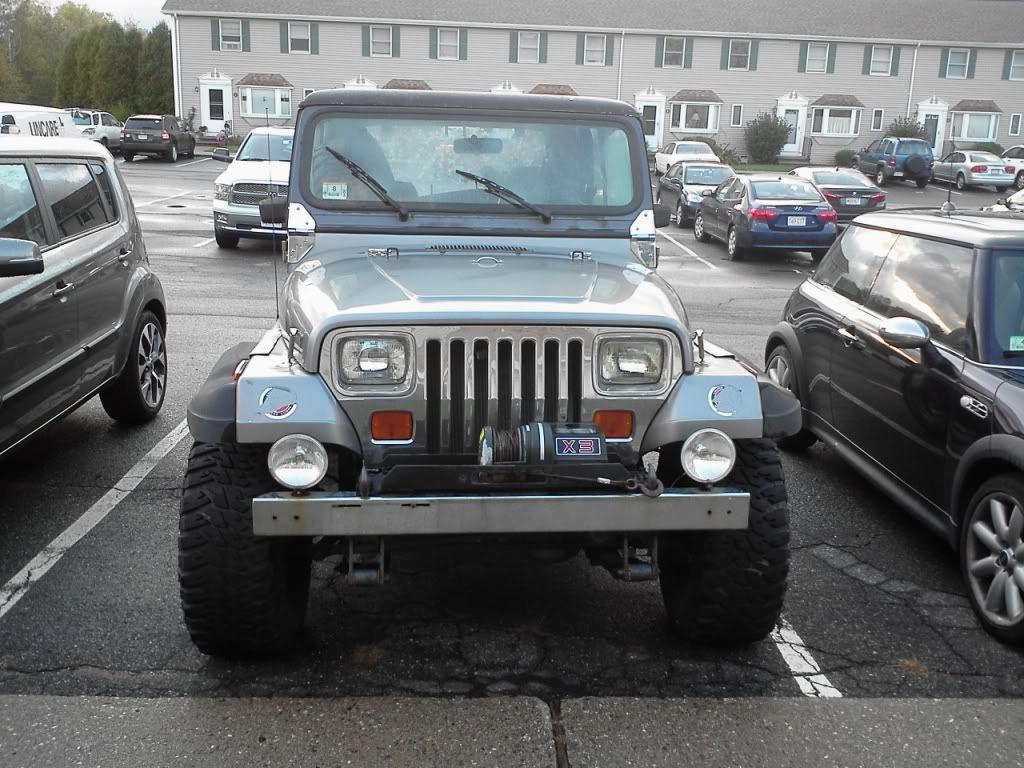 [IMG]http://i1352.photobucket.com/albums/q658/kmarion83
/0930121742.jpg[/IMG]