I failed CA smog yesterday.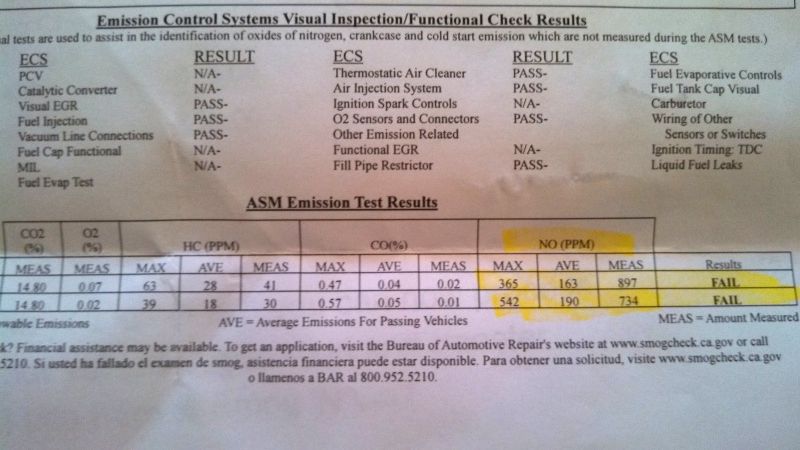 I have read that this can be due to high combustion chamber temps.
Items I notice when running the jeep in the morning I can sometimes smell rotten eggs, aka bad cat. I changed the air filter before the test and made sure the jeep was warmed up.
I have replaced a cracked manifold last summer, Added a volvo efan.
The Jeep has 190000k on her and to be honest she is running really nice.
I am running 33s and have re-geared to match factory specs. Fuel mileage is about 13 MPG I drive city miles most of the time.
If you look at my exhaust pipe you can see it is black.
Also last time I smogged it I barely passed in the NO area of the test.
My cat is over 6 years old and my jeep did run rich for a few years.
Any ideas?