So now that I know the Diff hits the skid, it's time to drop the tank and make that BANG go away.
The tank and the skid are installed and removed as
one unit
. You can remove the tank from the skid AFTER you get it all on the ground.
Working with an empty tank is key here. Siphon of your choice but Empty is Light and Easy, gas-in is Heavy and Awkward. I have a Fuel Transfer Pump, took about 6 minutes.
You may also want to jack the rear end up and block it there, gives more room to wiggle the tank out. Depends on your lift. I jacked and blocked mine.
There are (7) 1/2" nuts that hold the skid in place. 4 through the Rear crossmember under the bumper and 3 through the crossmember at the forward edge of the skid in the crossmember between the wheels. Wire brush the threads and hit em good with PB Blaster. Also hit the two longer bolts in the back.
While those are soaking, remove this plastic cover again. It's the one you took out to place the new Axle Vent, below the driver tail light.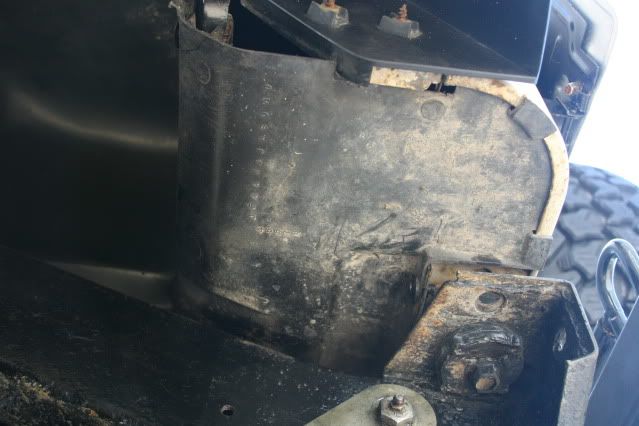 This will give access to the Fill and Vent hoses on the gas tank.
Loosen the 2 clamps and pull the hoses off the tank.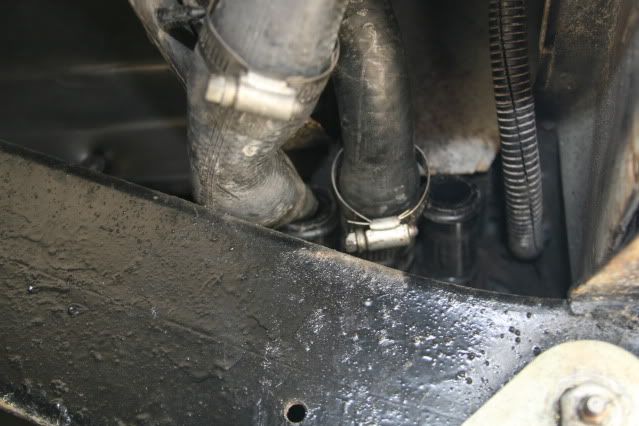 I ziptied the clamps up out of the way.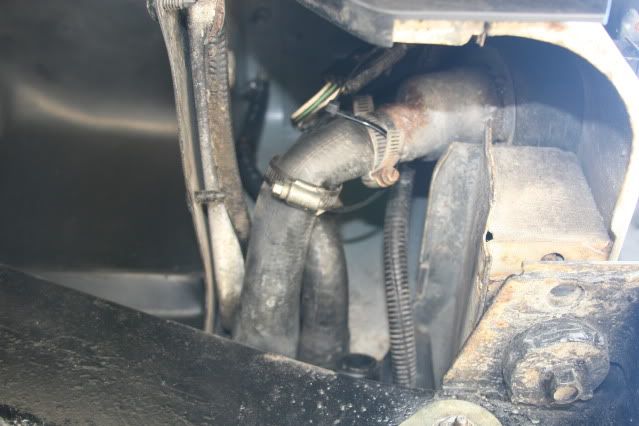 Back to the rearmost crossmember. Loosen these 4 nuts. The bolts will stay in place, they are let into the frame piece. The two LONGER bolts and nuts remain untouched at this point, except for the PB you hit em with.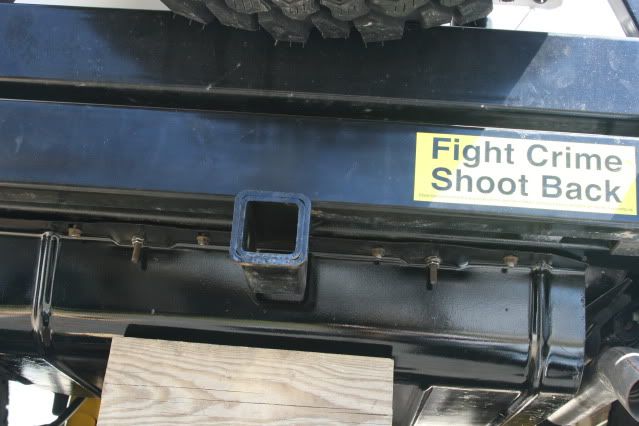 Then get these 3 Loosened up.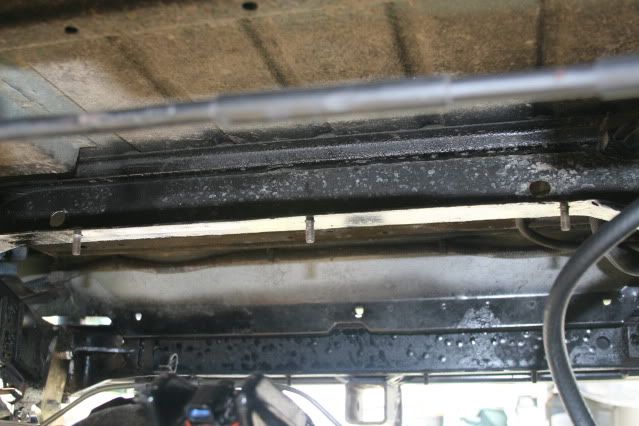 Now get a jack under the skid and take a slight strain. Remove all 7 of the 1/2" nuts. Drop the jack down a bit until you can reach up on top of it.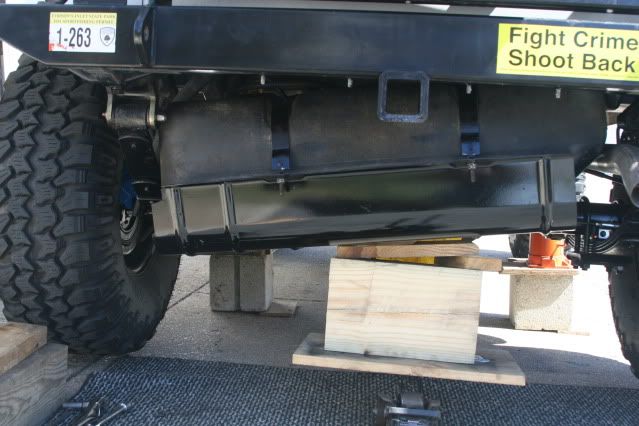 Now you reach up and disconnect the WeatherPlug that comes over the rear crossmember to the sending unit and fuel pump. I also disconnect the rubber vent lines now, they are just push on. The Supply and Return lines should be disconnected as soon as you can reach them, unless you're sure about enough slack. I've had my tank out before and know I can leave them til last. 2 small hose clamps should get them off.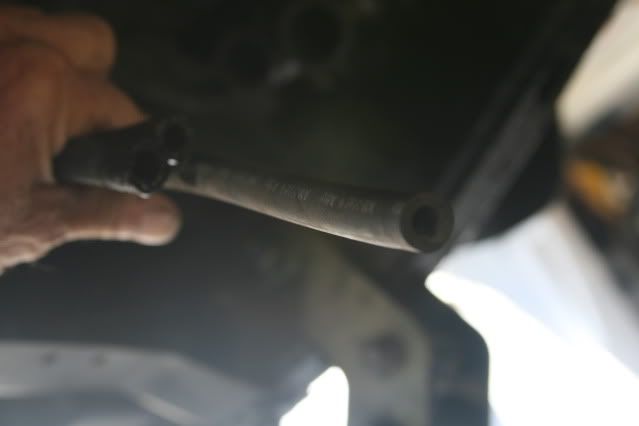 Now you can wrestle that unit around and take it out. I push the pass side up over the exhaust tailpipe and pull the Vent/Fill side down past the frame and out. Jacking the vehicle helps clear the diff, so does 4" of lift.
Tank out. Now you can loosen and remove the two nuts on the longer bolts, remove the straps and there you are.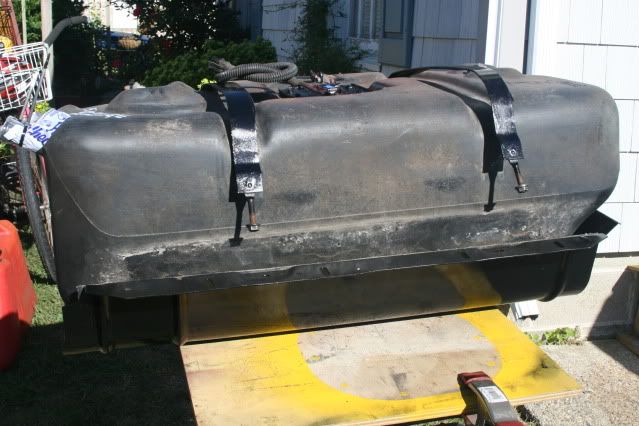 Coming up next, Gentle persuasion using Torches and BFHammers....