I had previously installed 8* shims on the springs to reset the pinion angle after the SYE install. These need to come out.
C clamp on the spring pack.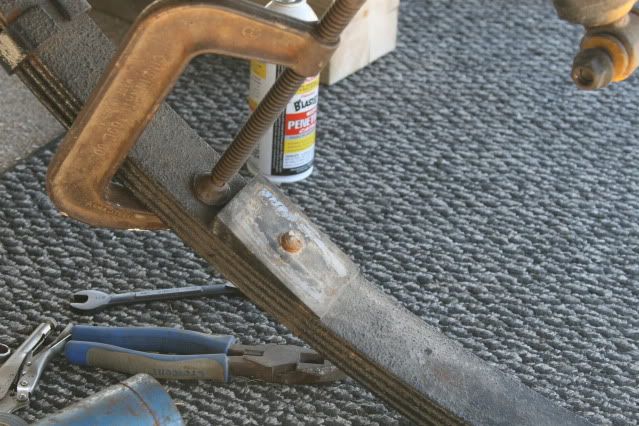 Unbolt the center pin and remove it. Shim comes right out. I put the nut back on for a moment.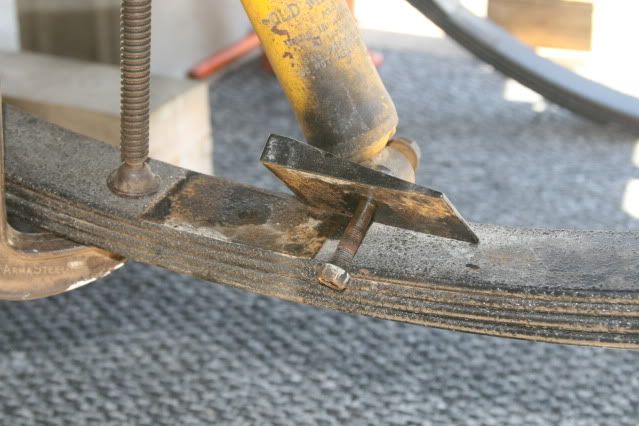 Center pin will go back in but first, I sized it against the new perches and plate. The holes need to be reamed a bit for a good fit.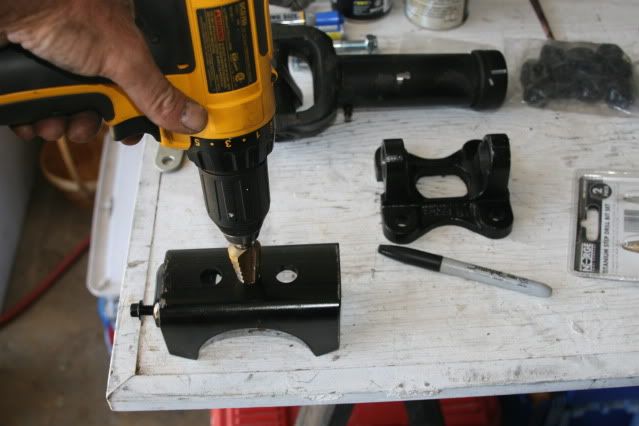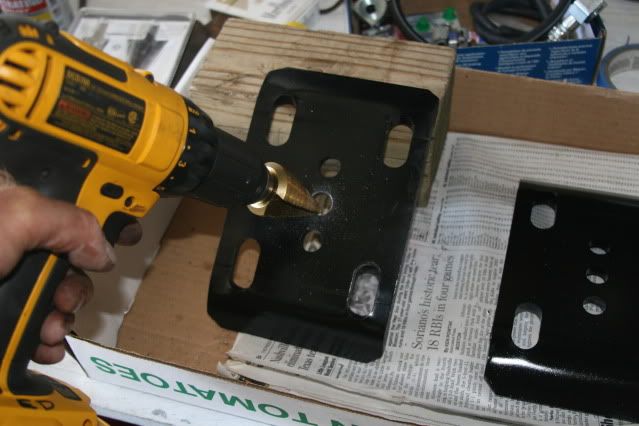 Time to layout the new perch locations. I know the pinion angle will need to be in the 15* range. That was the angle with the D35 in there.
Rotated the pinion in the cradle to 15* nose up. This will approximate final positioning.
Before I cut off the old 8.8 perches, I located their centerlines by measuring out from the shoulder of the Differential housing. Marking the spot earlier wouldn't work, as I cleaned and sanded the 8.8 tubes several times over the course of the job.
This shoulder here.
Measure out from the shoulder 9 15/16" for CL on Passenger side, 12 15/16" for CL on Driver side. These are the ORIGINAL 8.8 perch locations.
Exhaustive research and several visits to the Library of Congress revealed that moving the perches OUTBOARD 9/16" on each side would give the correct locations for bolting up to the YJ springs. In addition, CL to CL on the D35 perches is 40 1/2".
After marking the new locations, I measured the centerlines between two speed squares set at each end and found 40 1/2" exactly. Go figure.
Marked the outsides of the perches and reassembled everything under the Jeep.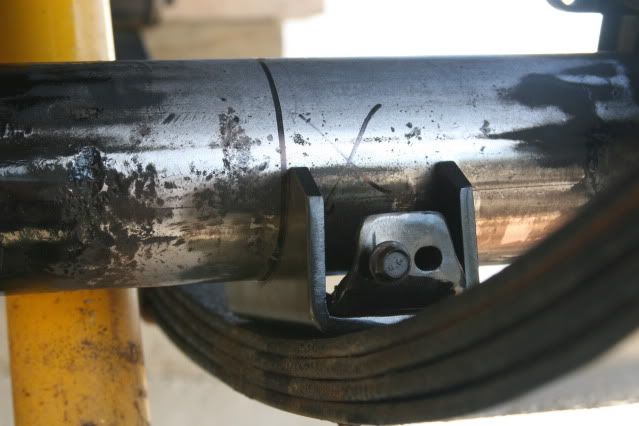 Rehang the shackles, U Bolts in fairly snug, tires back on and set her back on
her feet. Jumped up and down on the rear bumper to settle the suspension.
Need to connect up the driveshaft to get the angles set up.
First, swap out the rear U Joint ( why not?) and install Flange Yolk.
Install driveshaft temporarily, get a jack under the pinion nose and a magnetic angle finder and see what's what.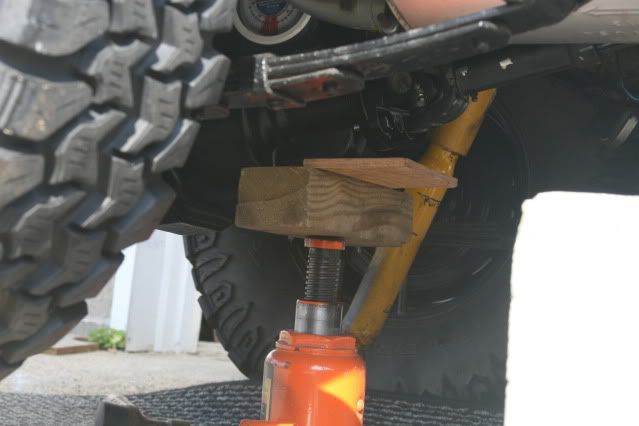 I settled on a pinion angle of 13* and a driveshaft angle of 15*. (Pinion 2* lower to allow for slight axle wrap during acceleration.)
I'm very happy with these numbers. There will be no issues with getting gear oil to the outer (upper) pinion bearing, or having to grossly overfill the Diff.
I bought Old Man Emu shocks a while back, knowing I was going to swap in the 8.8 and had them sized accordingly.
The shocks lay just inside the new perch locations. I checked uptravel, full droop and full compression and decided that holding the bottom of the shock tabs even with the bottom of the axle would give full range on the shocks, so marked them there. No need for relocation brackets .
Tack weld the perches in place and yank it all back out.
Finally, the obligatory axle comparison shot. Out with the Old, in with the New. ( Did i say I liked Blue Engine Enamel for the Brakes?)