Well I was a wheelin' and being as my Heep is stock height I rub my underparts on stuff. Well, my muff took a real good bang and now it has a gaping hole in it.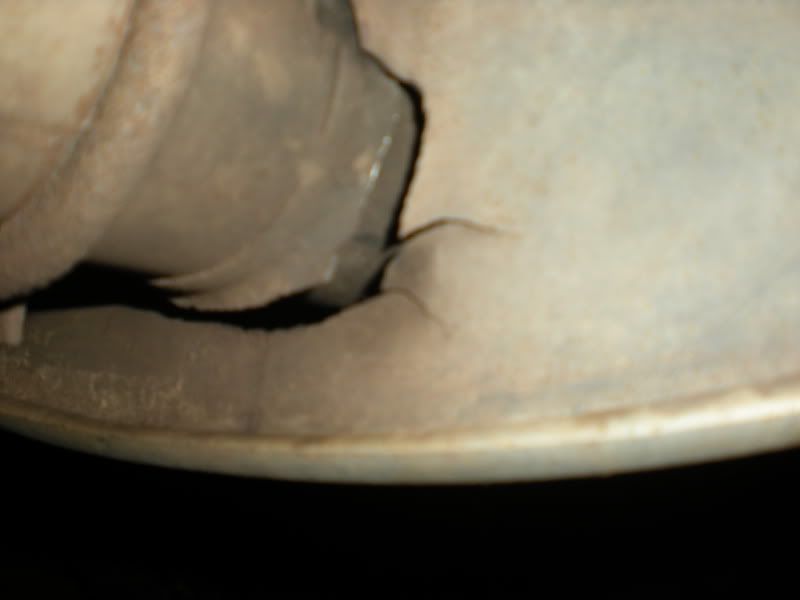 Okay, well it's not that big but it's letting exhaust out pretty bad. I put my hand under the vehicle while it was running and can feel it. The muffler rattles a little now as well.
My question is whether or not this is a big deal? I mean, I've driven with it like that for weeks but if it may be robbing me of some performance I'd weld it back together real quick like. If not, the rattling alone makes me want to fix it.