Woohoo!!!!
but thank goodness for pressure release valves!!!!
I fired up the compressor today and watched the psi guage climb until the release valve kicked into action
I had the psi switch hooked up backwards.
I dont have it hard wired yet but it works!
I air my tire down to less then 20 and filled it to 32 in no time at all. alot quicker then the gas station 50 cents pumps
I still have to get the correct hose that connects to the pump.
The one I have dosent have any barbs so the air line wants to slip off, I now have 4 clamps on it just to keep it from blowing off!
[IMG]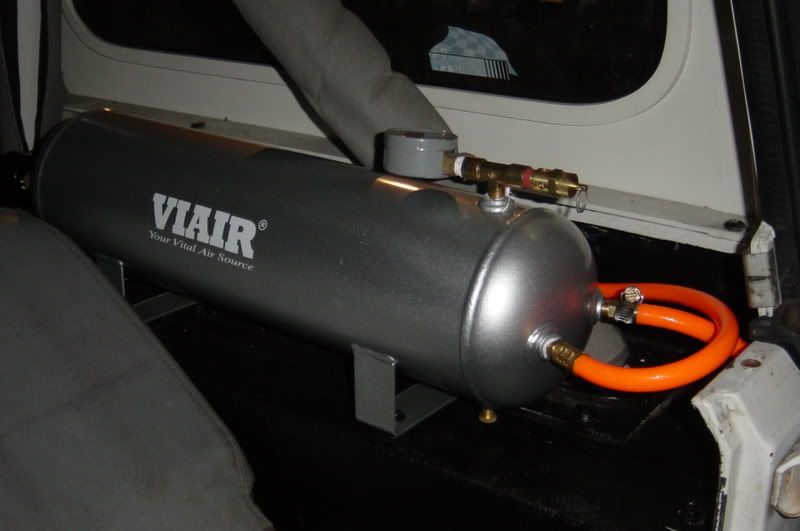 [/IMG]
This is what happens when you dont have a metal hose at the output connection of the pump, it gets hot and melts!
[IMG]
[/IMG]
The rear connection
[IMG]
[/IMG]