ok starting a new thread 'cause I need help on this - I think I have an idea, but please school me on how to do this right the first time!
Not sure what to call it; not the Engine Mount it's self, but the arm or tower or pylon thingy that goes under it... anyways, the guy who had this frame before me had a V8 in there, and his engine arms were home made C-channel; and he junked the jeep because of engine vibes... well, I found why he had engine vibes...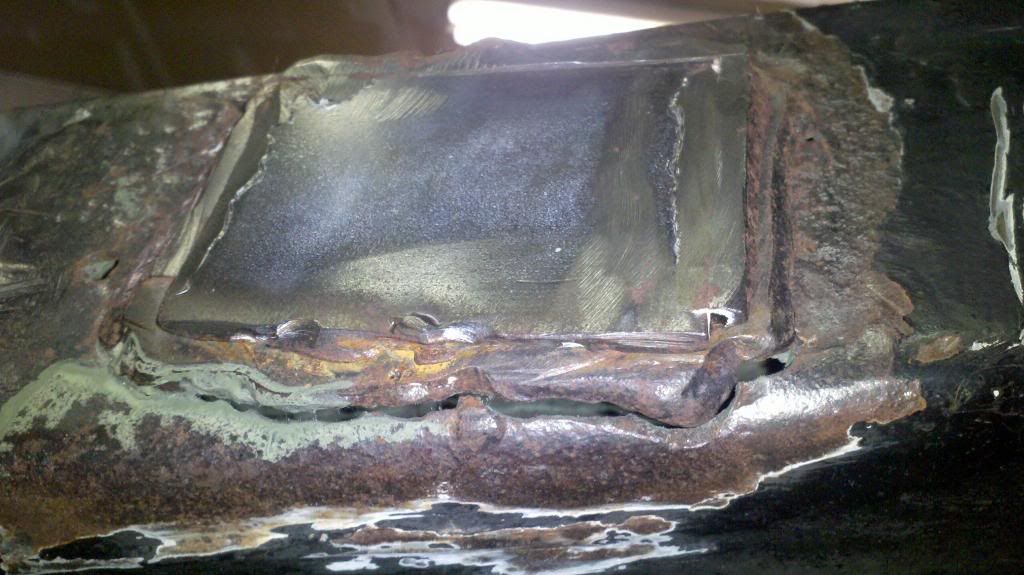 so I'm going to need to cut that section out and replace it. question is how...
This is what I'm thinking of doing: using 4x2x3/16 box tube from here:
http://www.ebay.com/itm/4-x-2-x-3-16...item4aca3b4556
I'll cut it down the middle making it a C-channel, with tails on the sides like this: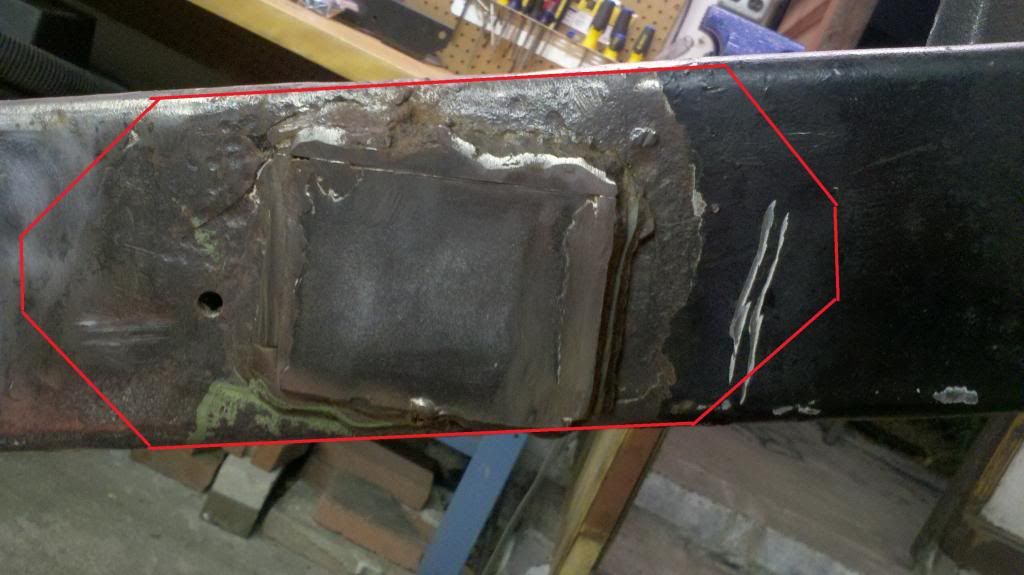 but would that be strong enough?
I was thinking about some sort of thru-the tube support, but I'm not sure how. Also this way doesn't give me anyway to plug weld it or add any extra beef... any ideas? maybe an internal fish plate? I can't really add too much to the outside because the engine arm/tower needs to mount to it...
thanks for you help guys,
Haskie