Quote:
Originally Posted by
95yj0645
You can still tell its cammed but im idling right around 800 RPM. The true test will be tomorrow morning's cold start. One thing was verified though, it's running too rich.
Your cold start open loop will be better. I have no doubt.
The curse of OBD1 is the inability to change fuel mapping. The bleed hole helps at idle and low throttle openings. If you reduce FP it will run lean in open loop so it comes to a balancing act. Rather rich then lean though.
Here is another mod you can do which you will feel.
Moving the IAT from the hot manifold to the cold air tricks the ECM into adding more timing.
PCV setup.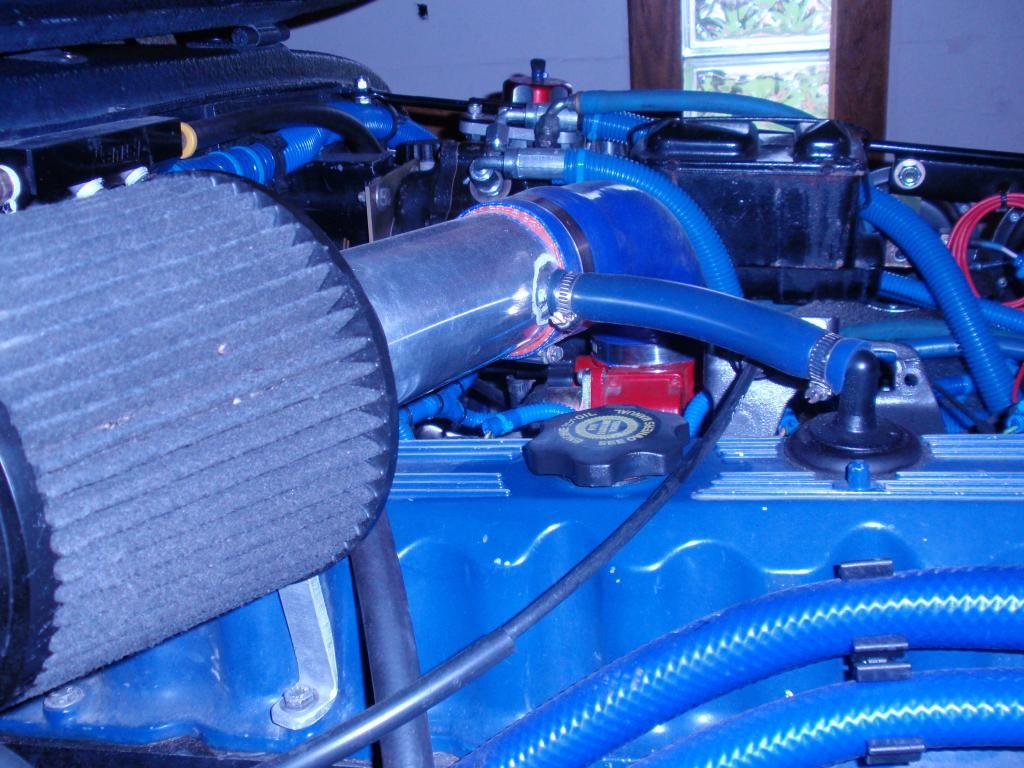 Other end goes to the large port on the side of the intake back up to the rear elbow.
Another is modify the crank sensor to move it towards the passenger side. Take a bad sensor, cut the mount off it and join it to your good sensor. Sorry no pictures but you will figure it out.
My stroker likes timing, fuel and heat. More I give it the better it runs.
Hot lapping on the dyno proves the heat. Best runs were taken one right after another without a cool down.