Did your cracked exhaust manifold look like this?
---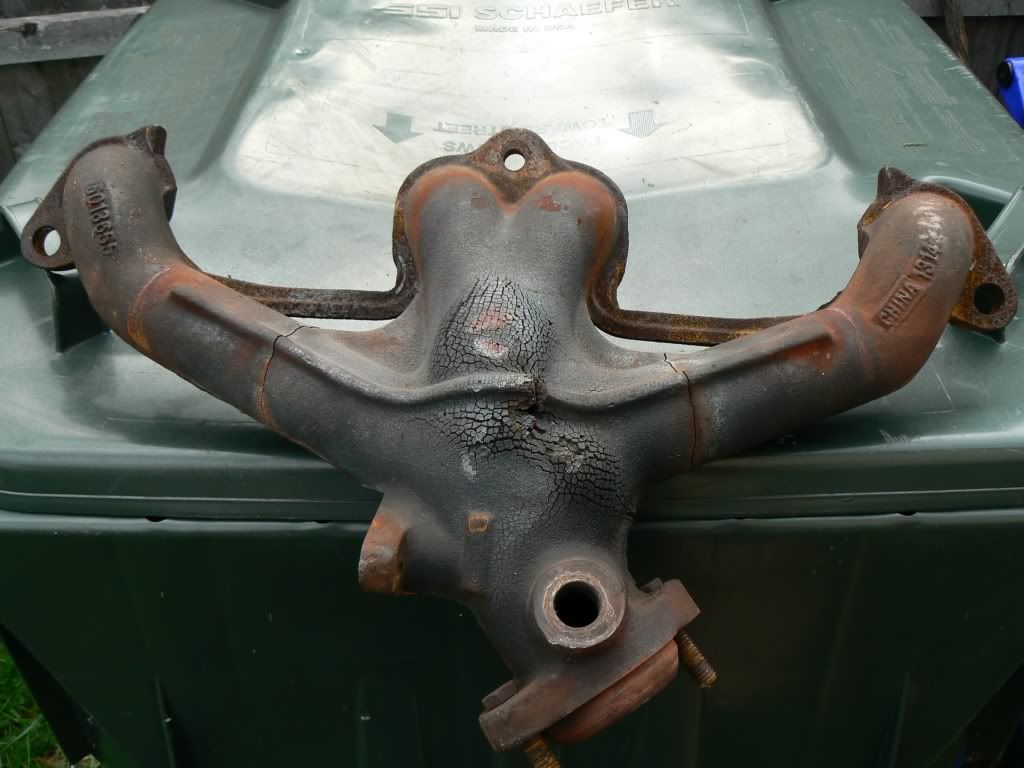 My 4 banger was sounding a bit rough, but running fine. I figured the manifold gasket was blown; it was, but so was the manifold!. I've read that Jeep mamnifolds would crack from trail damage issues, but this is clearly not the case here. It looks to me that this thing has been hot, very hot, and has actually began to melt! It could also have been splashed with water when it was hot; that could explain the odd cracking in the center, Or, perhaps that country of origin stamped into it had something to do with it.......
Anyway, I have been wrenching on vehicles for nearly 30 years, and never saw a manifold like this!
NAPA did have one in stock, so the story did have a happy ending!