December YJOTM winner is LilViper95
---
A big congrats to our winner who dominated the December contest. You've been entered into the Yj of the year contest starting in a few days.
Please post up some more pics and some videos of that sweet Yj unlimited in action.
Here's a recap
-YJ year of production: 1993
-Specifications and modifications:
I built my Jeep to be essentially a YJ unlimited. I stretched the body and frame 14 7/8". My YJ frame was trashed, the Jeep now sits on a modified TJ frame. I am using an LJ roll bar and soft top along with modified TJ uppers to work with the YJ lower doors. In order to use the TJ frame I also had to swap in a TJ fuel tank and pump.
My jeep is equipped with the factory 4.0L engine, ax15 transmission, np231j transfer case with a slip yoke eliminator.
Rolling stock is made up of (5) 35x12.5x15 BF Goodrich Mud T/A KM2's on 15x8 American Racing baja wheels (for now, plan to buy some bead locks soon)
Rear axle is a Ford 8.8 with an Artec industries TJ swap Truss, front is a HP Dana 30 front out of an XJ. Gearing is 4.10.
During the suspension and frame swap I built a custom belly up skid plate to achieve maximum ground clearance.
I built the rear suspension myself. It is a triangulated 4 link. Lowers are 2" DOM tubing while the uppers are 2x2 square tube. Both are .250" wall. I am using Currie johnny joints on both ends of the uppers and lowers. 3" lift springs front and rear. Currently the front is stock TJ uppers/lowers and track bar. I plan to eventually build a 3 link to compliment my rear suspension.
There has been a ton of body work done to this jeep. I replaced all of the floor pans using the Key parts product. I spliced 2 YJ tubs together to achieve my stretch. I boat sided my rocker panels during my rust repair and floor replacement. The rear corners and rockers are covered in body armor that I built using 3/16" plate. I flush mounted the factory tail lights to the tub. I also replaced the YJ tailgate with one from a CJ-7
Both front and rear HiLine fenders are custom one of pieces that I built.
I raked the grill back by moving the lower mounting point out about 4 inches.
For recovery I have mounted a SuperWinch EPi9.0 winch on a home made winch mount.
-Brief history of your jeep and how it came to be. (optional)
I bought this Jeep as a rust bucket with every intention of repairing and selling it for a profit. The jeep was a mess, frame was junk, floors were non existant, rocker panels were rotted out, rear corners were rotten. Really it was not even a good parts vehicle! I have been building jeeps for 17 years and I was driving a JK unlimited on 37's at the time.
I stumbled upon a build of a YJ unlimited and fell in love. I immediately began gathering parts to build this into one.
It is still a huge work in progress with many planned upgrades. This is strictly a toy for me which is great as I can wheel the heck out of it with no worries about breaking!
-Three pictures [IMG] tags embedded onto entry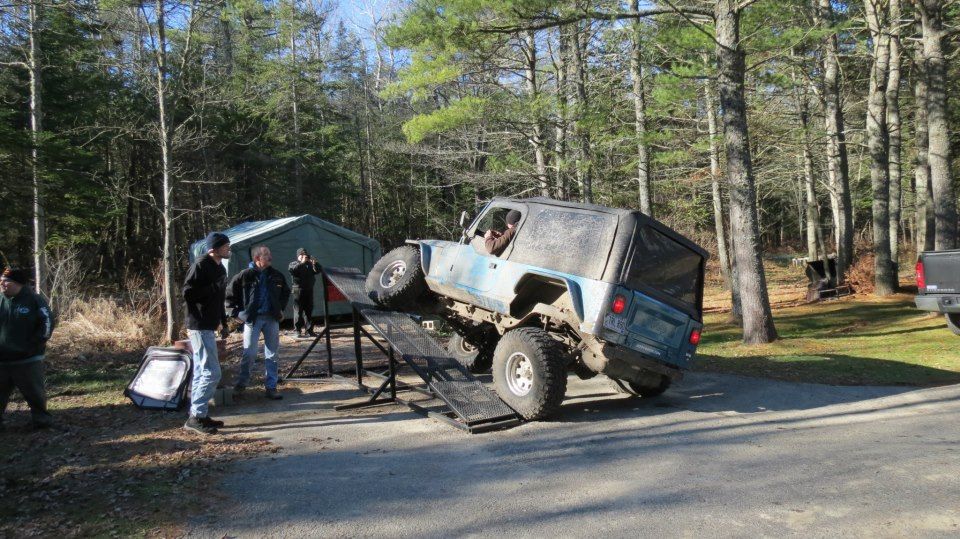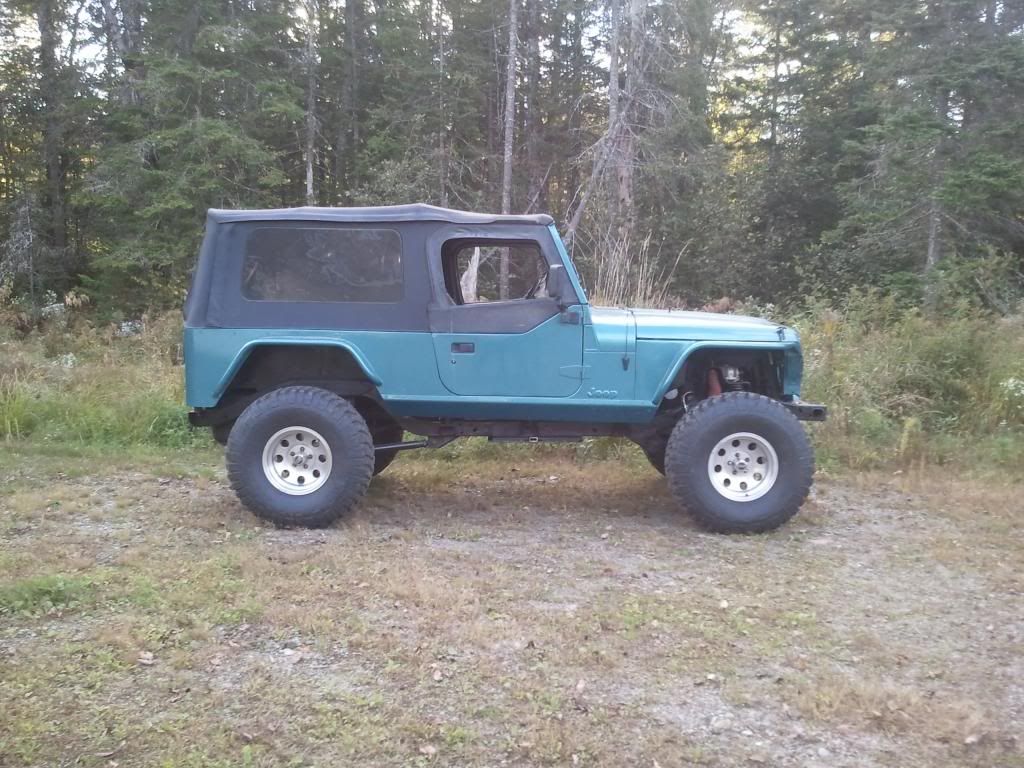 ---
Luck Favours The Prepared