Please take this as me trying to be helpful.
Right now it looks like you are cobbling something together... because you are.
That is not a cross member. it looks like you bolted plate to the stock 3 bolts then somehow attached a np205 crossmember to that plate.
That is not secure.... I see that plate folding down or up very easily as the other vehicles crossmember is just bolted or welded to a small section of that. You basically made a frankenstein bridge. That is not the right way and I dont see it lasting. You can cut medal and weld... make a new one that is all one piece and hits the stock 6 bolts at a minimum
This is all wrong and dangerous.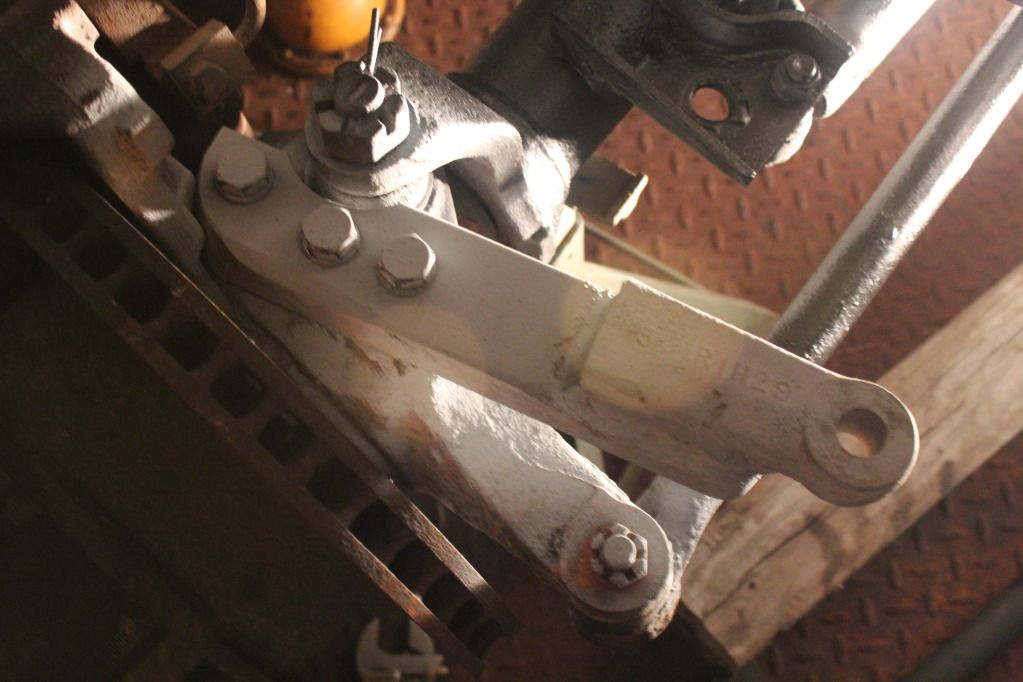 I don't think you appreciate or understand the forces involved.
This is a 3/4" plate on my high steer... I welded a 5/8ths bolt to it and ran it down to the stock nuckle tire rode hole. last time out... the 5/8th bolt snapped in half and the 3/4" plate bent up .25 of an inch. And that was just turning at slow speed.
Thinks about much much pressure it took to bend my short 3/4" plate and snap a 5/8ths bolt..... then look at your set up
Please post up pictures and an explanation of how these bumpers are attached to the frame. I'd like to see the top and bottom frame connections to both.
Also I would like pics / and explanation of how those D-rings are mounted to the bumper.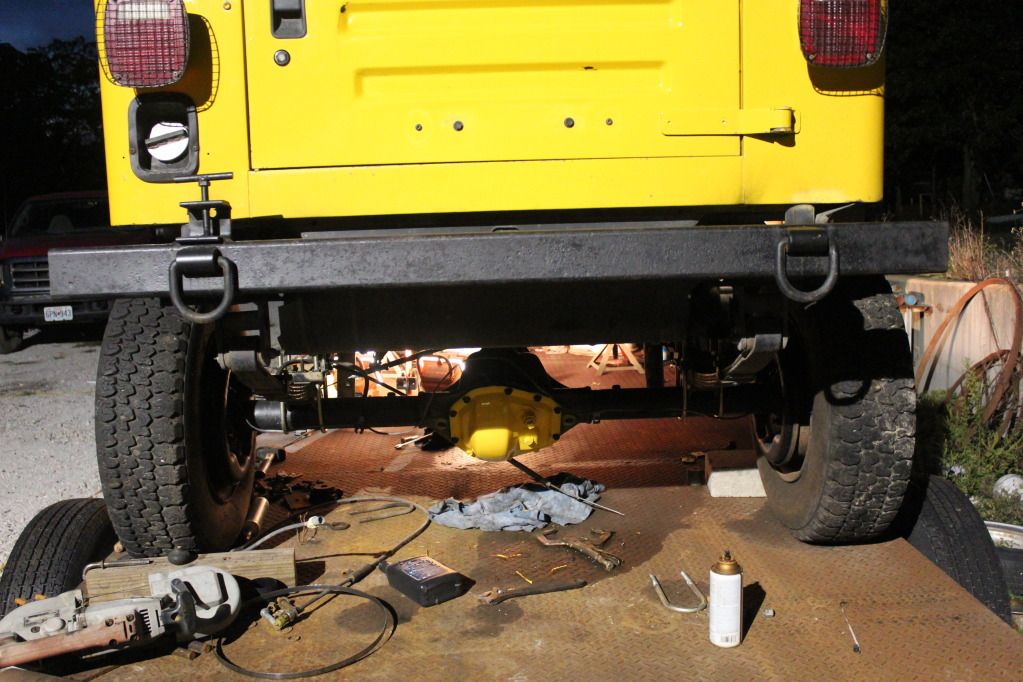 We will help, draw pics, explain, etc... the right way to mount recovery. I am assuming someone will get hurt yanking on those. I would not pull you out and hope you don't ask someone too until you know they are mounted correctly. As of now, its safe to assume that you do not know the right way. let us help ya.