So I have noticed drips of coolant on the floor the last few days but I haven't really been driving the Jeep. I thought it might be a leak from the temp sensor that doesn't look like it's properly seated.
However, the wife and I ran errands yesterday and today there was a lot of coolant on the cardboard I had under the jeep. I think I tracked it down to two bolts on the driver side of the engine between the block and the exhaust manifold.
Does anyone know why coolant would leak here and any idea how to get to those bolts? This leak is present even when the Jeep hasn't been running...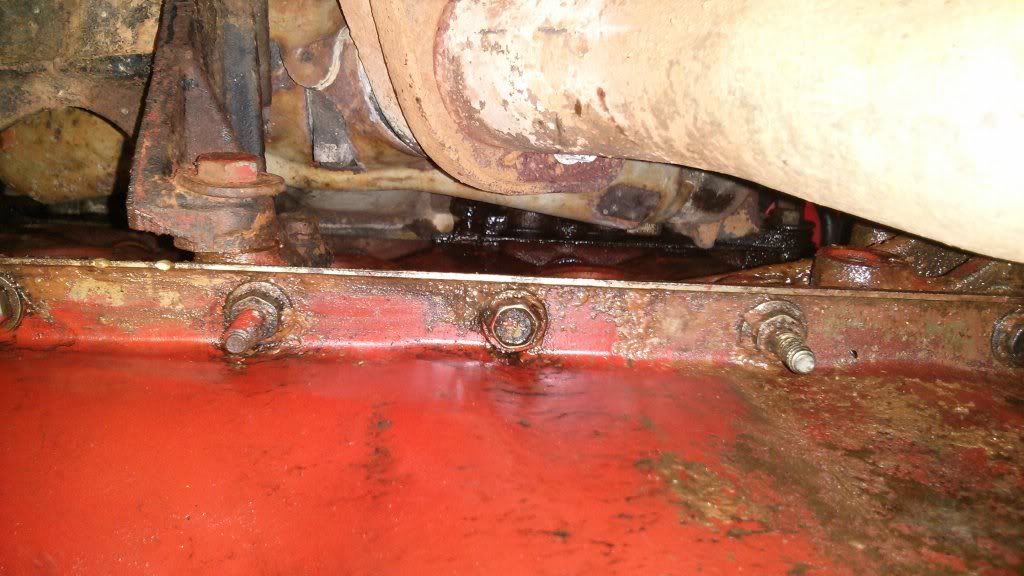 In other news, what the heck is this plug (in yellow)??? And you can see my temp sensor issue and how it appears to be leaking some also.
Also, when I noticed it the coolant was also down on the front plate of the tranny and then I noticed it was joined with either oil or tranny fluid. It's hard to tell which because I have new oil and new Redline MT (yellowish in color) and this oil looks dirty and smells like the coolant that leaked on to it.
Looks like the YJ is getting dismantled soon...
Oh, and no that isn't rust on the bottom of my YJ. It's red Georgia clay that the PO apparently never felt like getting rid of so I'm working on it and will be power washing it off eventually.