completely stock 87 yj..need ideas
---
So I'm in the process of fixing up and redoing a few things on my new to me 87 yj. I'm new to jeeps so I want to post a few pics and get some opinions.
First I want to state that I won't be doing any off roading in this. I bought it strictly to cruise around on the road on the weekend and after work just for fun. So im leaving carpet inside etc since I will be keeping it clean and dry.
Wheels, I know for sure which ones I want and I will be ordering them soon. 15x8 pro comp steelies with 2.5" BS. I like the wide wheel stance.
Tires...im torn between 31x10.50 and 33x12.50...I see a few yjs on 31s with a wide stance and I like them. I also like 33s. I know what I dont like and that's too much wheel gap. I want it to sit as low as I can without rubbing. Keep in mind I dont need to flex since it'll only be on road driving. So if I go 31s I probably wont lift it.
That brings me into my next question. Take a look at my stock suspension. Looks kinda worn and ugly lol. So eventually id like to replace it, and instead of replacing with stock springs, should I just opt for a 2.5" suspension lift and run 33s? I don't know if stock springs are cheap or expensive, but I'm sure its better to spend a couple extra bux and get a lift instead.
Also not sure what kind of shocks those are but im sure the lift kit of choice will include shocks.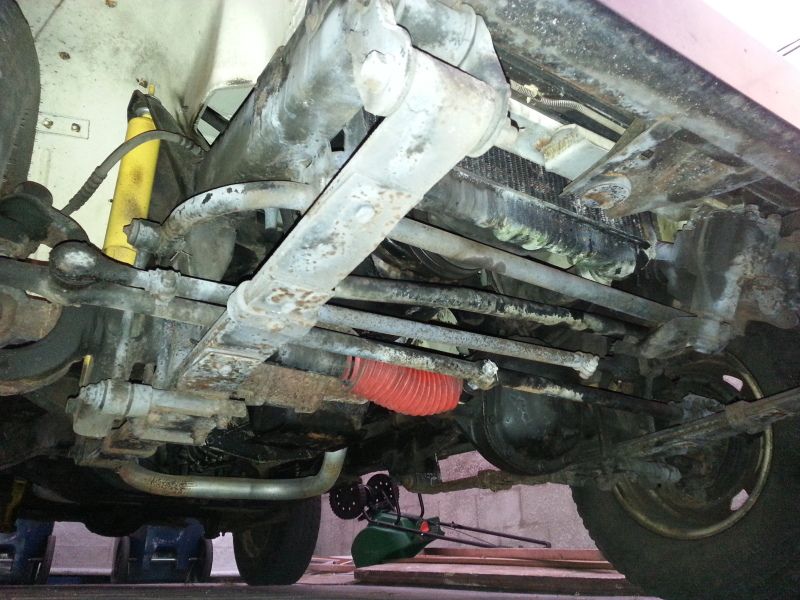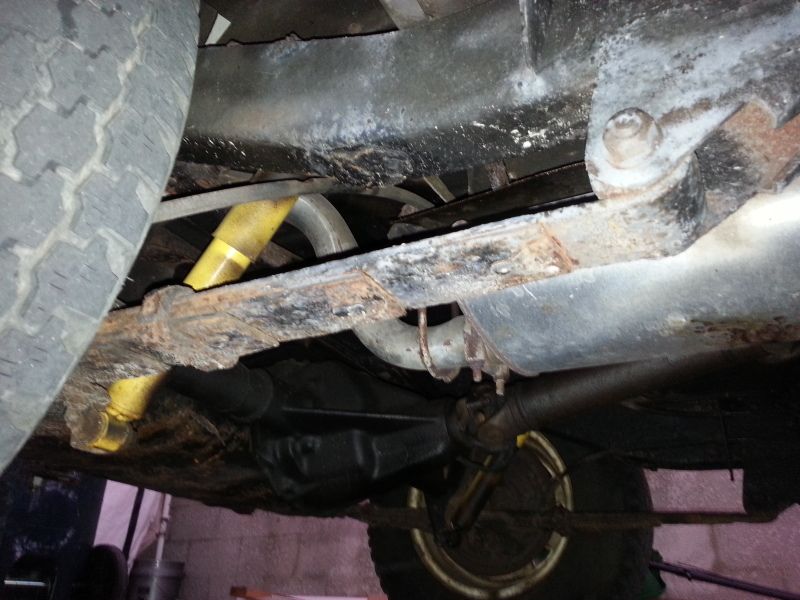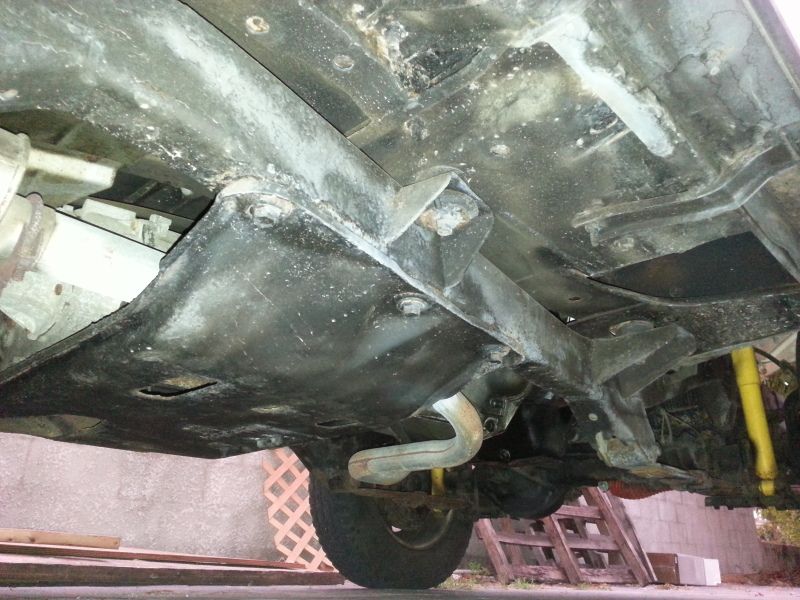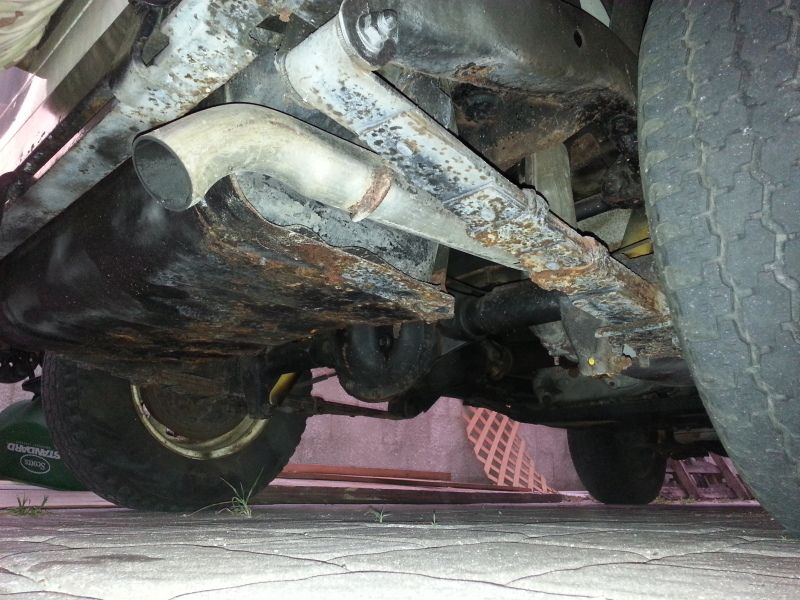 Since im redoing the interior and I have the roll cage out and all, im considering pulling the body and coating the frame and underbody. Not sure if I want to do that just yet or maybe wait until winter. Dont know how hard that is to do.
That should pretty much cover everything I cant decide on right now haha