Clutch Replacement Write up - With Pictures!
---
Hi guys, my throwout bearing recently blew up on me while driving so i decided it was time for a new clutch kit and a trans overhaul. I figured i would do a write up on how to replace a clutch for anyone who wasnt sure how its done. I didnt get pictures while lowering the transmission but thats pretty straight forward.
TOOLS NEEDED
Set of standard sockets (1/2 drive, 3/8 drive craftsmen set will work fine)
Standard wrenches
Impact gun (if available)
Breaker bar
Hammer
Torque wrenches
White bread
Start off by supporting your engine under the oil pan using a block of wood.
Remove the transmission by disconnecting driveshafts, starter, wiring, shifter levers, skidplate, etc and drop trans out of the way (sorry didnt take pictures of this)
Now this is what you will be looking at. The outer plate with the fingers and the writing on it is the pressure plate. The heavy metal peice with the teeth on the outside edge behind it is the flywheel and sandwiched between is the clutch itself.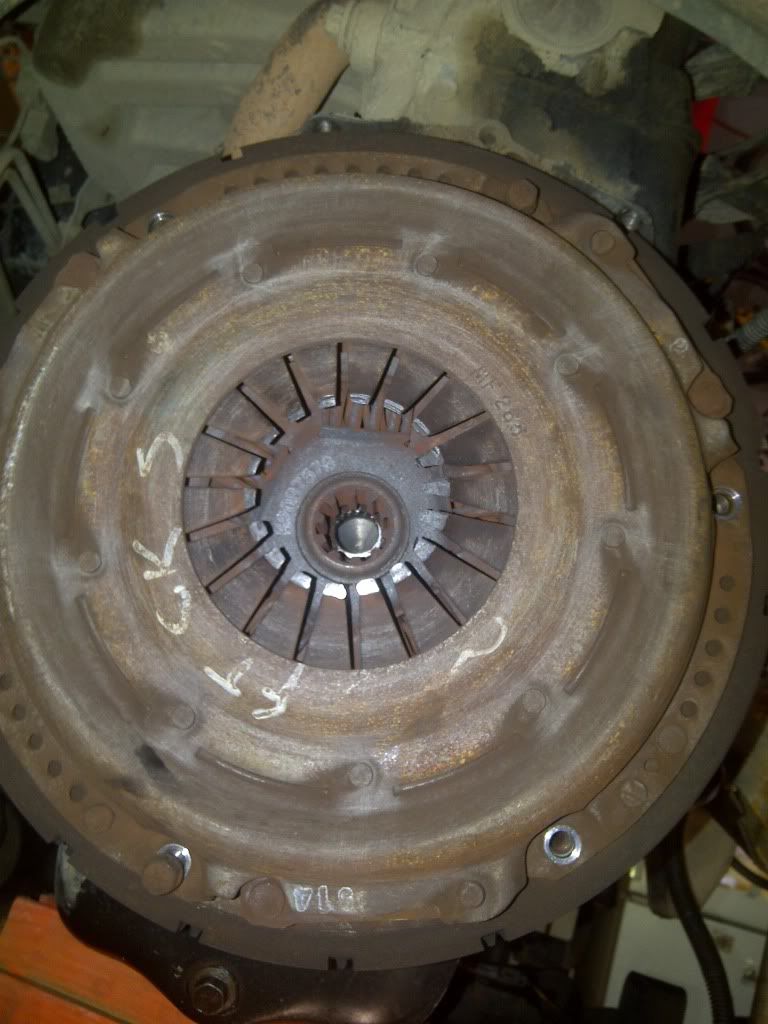 Your new clutch kit will come with a new clutch disc, pressure plate, throwout bearing and pilot bearing.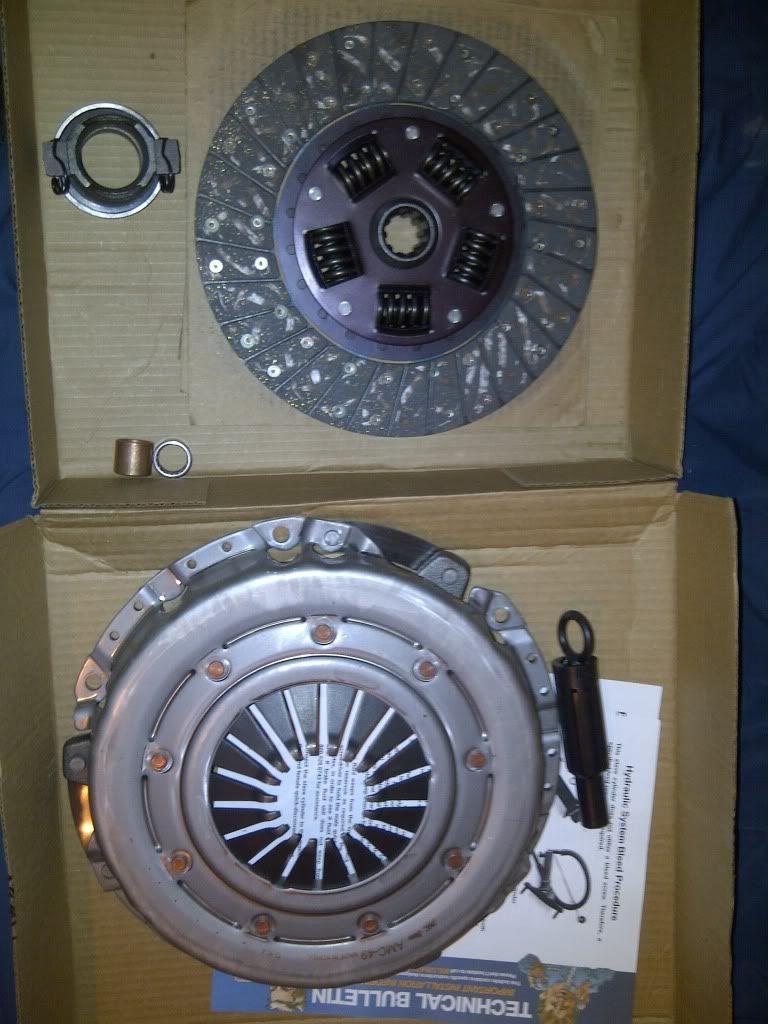 Start zipping the pressure plate bolts off with the impact, grab the plate before taking the last bolt out because it will fall. the clutch will come with it.
If you do not have an impact, hold the crank pulley with a 3/4 in socket on a breaker bar as you break the bolts loose.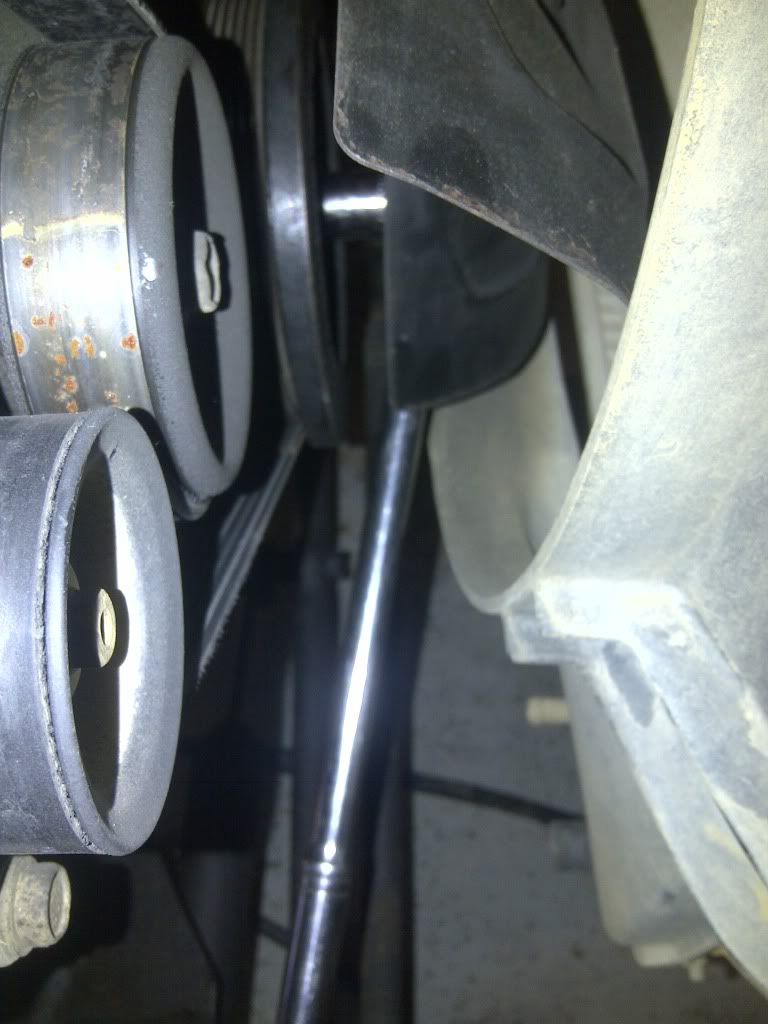 You now are looking at the bare flywheel and in the dead center is the pilot bearing.
Remove the 6 3/4 in bolts connecting the flywheel to the crankshaft.
Dont worry about marking the location, the bolt holes only line up one way.
Remove the flywheel, careful, its heavy! And pack the hole in the pilot bearing
full of white bread. (yes good ole wonder bread)
Take big *** bolt, (3/4in i believe) and press it in the hole in the pilot bearing.
Hit it a few times with the hammer and fill with more bread as needed.
Eventually the bearing will pop out like so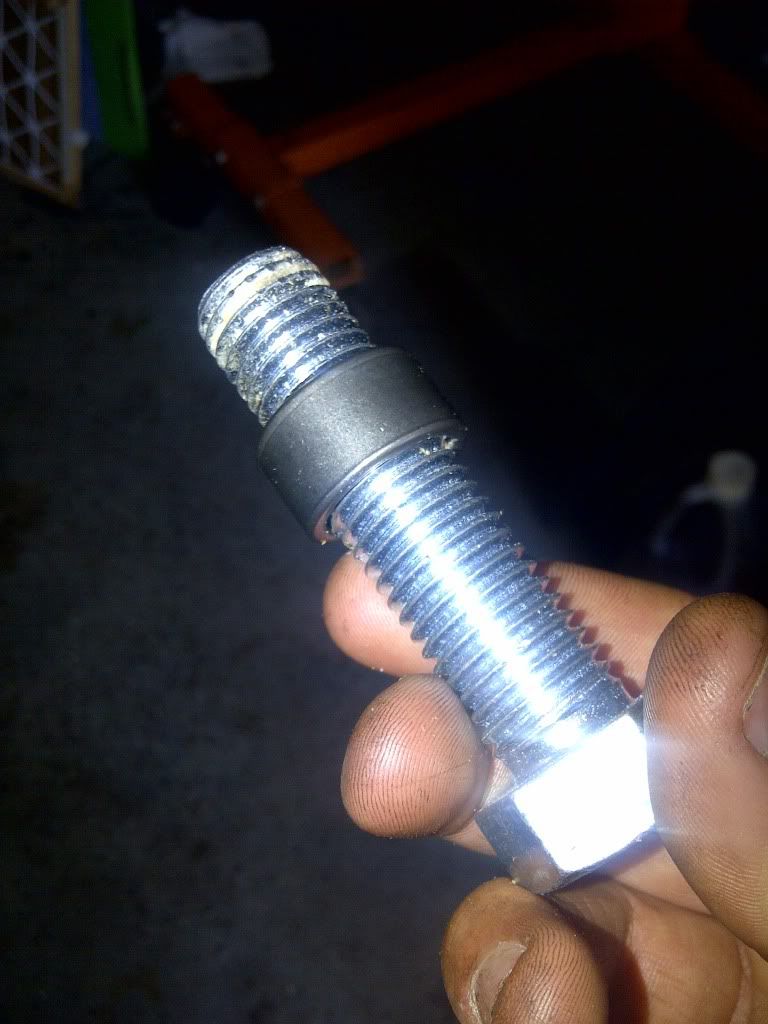 ---
1995 Jeep Wrangler YJ, AMC 242, AX-15, 4" Rough Country Lift Kit, Hunter Green
Green Jeep Club Member #360