I thought I would do a more recent JunkYard seat replacement write-up:
After wheeling a couple weeks ago, my drivers seat really seemed loose, and even rocked when I would shift - so I reviewed this
forum thread
- jotted some notes on my cell phone, about what models to look for the next time I was at the Pick & Pull.
I ended up coming across Cavalier seats. I figured that it would be a direct bolt-in.... Unfortunately, I was mistaken, and as I read further into the thread, it stated that *
NOTE!
* there is a difference b/w 2 door and 4 door donor vehicles
AND
there is a difference b/w early model YJ's whose driver's seats flip forward & later YJ's whose driver's seats do not flip forward.
So, here I was w/ 2 seats X $24.50 each & an hour drive away from the Pick & Pull.
So, I did what any guy w/ a YJ would do - Modify it to fit
Problem
: early YJ (1987) with
Driver's Side slide adjuster (slider) and flips forward. Passenger side - only flips forward.
Solution
: 2 cavalier seats installed into said YJ so that BOTH seats have new sliders and Both flip forward.
ALSO: You will more than likely need to raise the rear about a half an inch before finishing installation for them to feel level.
TOOLS: Protective goggles, socket set, drills, grinder, black spray paint, extra bolts, nuts, washers - Grade 8 bolts preferred due to I prefer to keep my seat in place.
I didn't expect to find rust, but there was some, I used an angle-grinder to 'buff' it out & then used Rustoleum to help hopefully prevent further damage.
Some Care should be used when lining the seats up Left to Right & also, ensuring that they are straight ahead, and not twisted to one side.
So, here are the different steps that I took to install these seats! As always, your mileage may vary....
I pulled out my old Jeep seat and the Slider bracket ended up pulling off by hand....
At this point, I knew this was past 'needing to be done' and I was somewhat committed.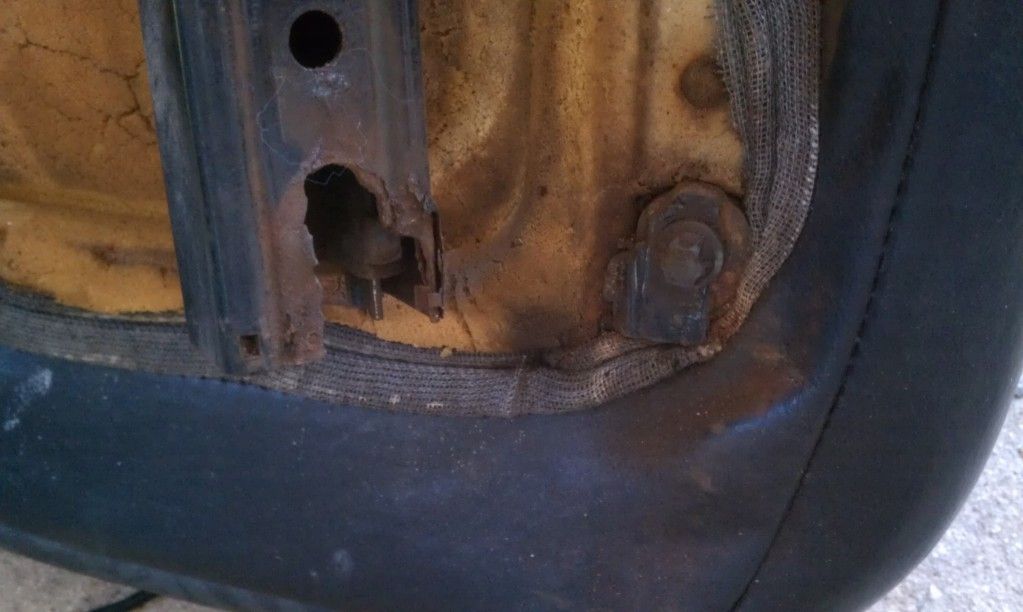 That meant that the driver's seat slider was ruined. And pricey to replace - especially when I already have a new slider sitting in front of me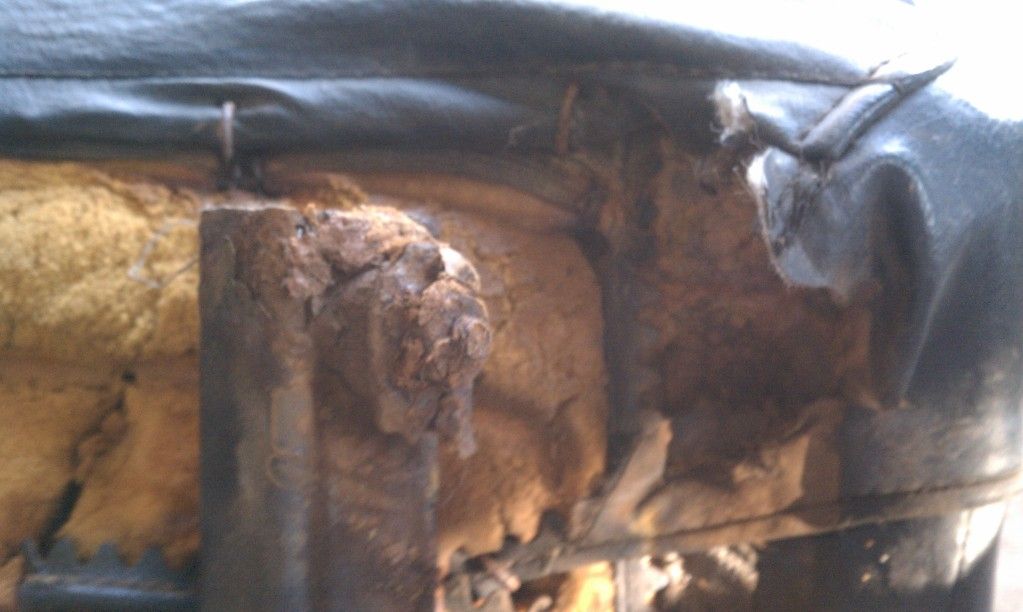 I stripped the Cavalier seat. I drilled out the posts holding the slider to the brackets.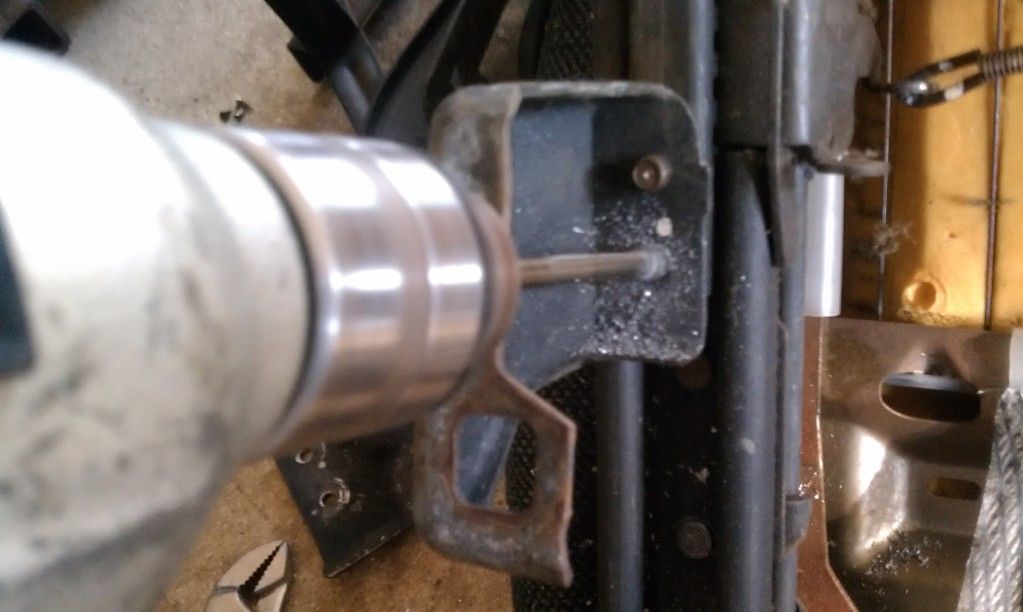 Drilled out the slider a little extra and dropped in a bolt that would hold.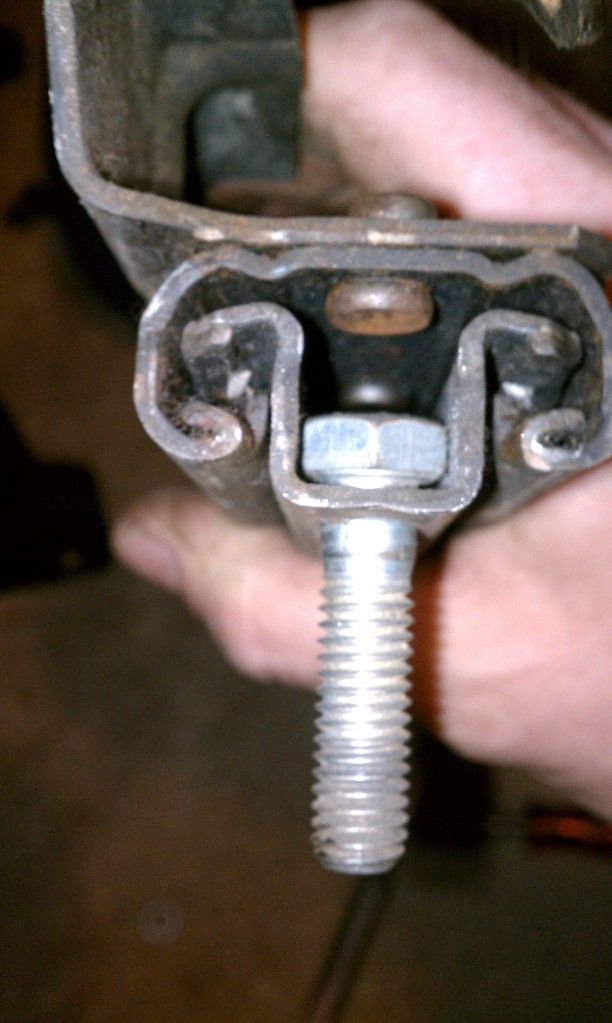 Then I ended up w/ half the slider on the seat & the other half on the Jeep bracket & I figured I would assemble 1 side & see where the other side lined up.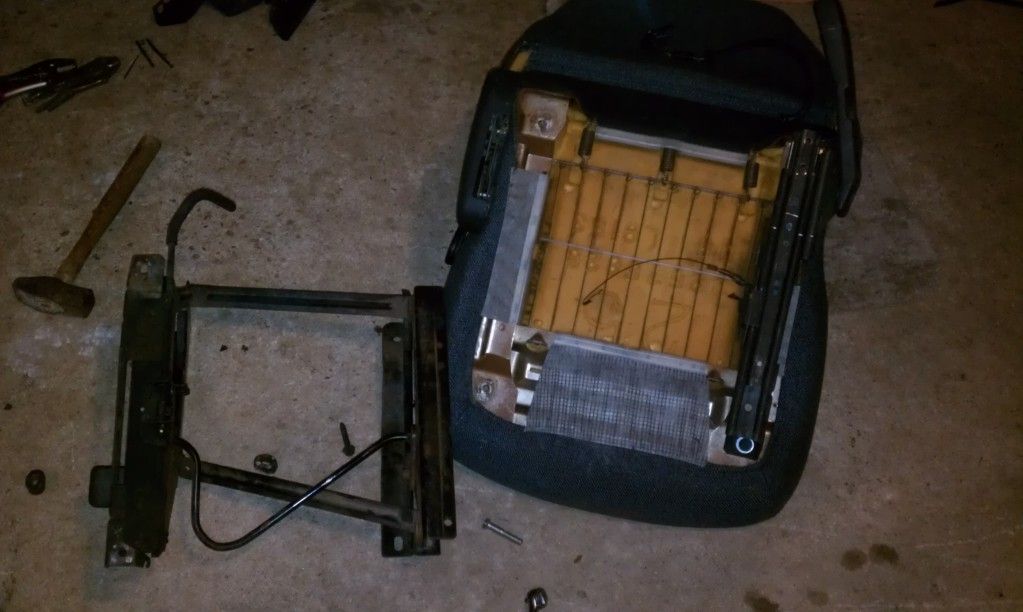 And this is where things got tricky - I started looking at the position of the seat in the Jeep and which side I would want to move - Left 1" or Right 1".
Since the seat was tight to the roll bar, I decided to move it Right (passenger) 1". Then I drilled 2 new holes (right side of the pic) threw on nuts & washers and snugged her down.
YES, I did get shorter replacement bolts, to eliminate all those washers!!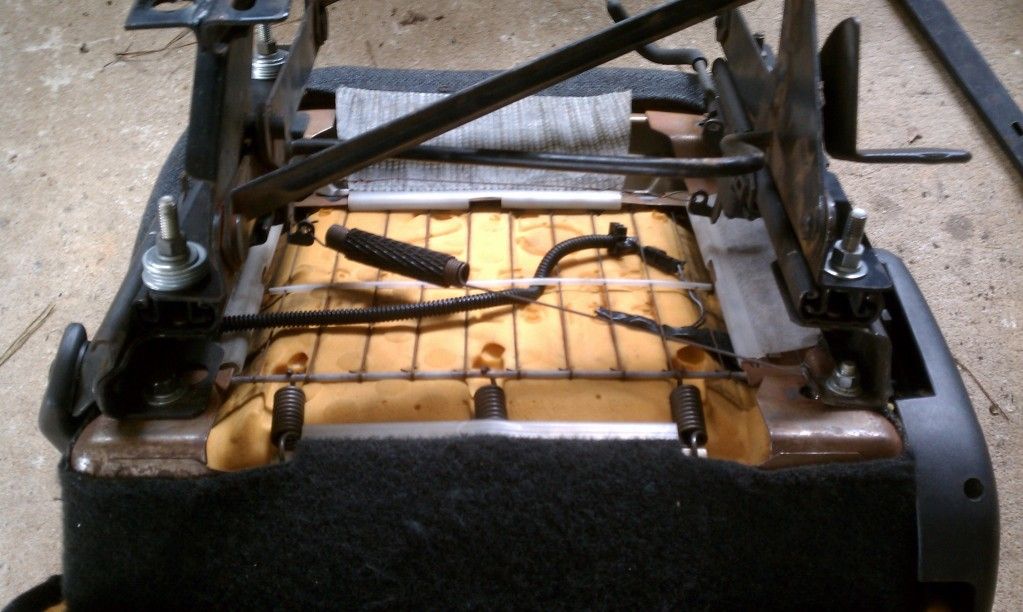 I didn't quite realize at the time that this would actually be noticeable, but the Steering wheel is now Left of Center.
I snugged the bolts, set the seat into the Jeep and checked appearances... it seemed to be pretty good. So I tightened her down.
I was shocked as I looked back at how much taller this new seat was....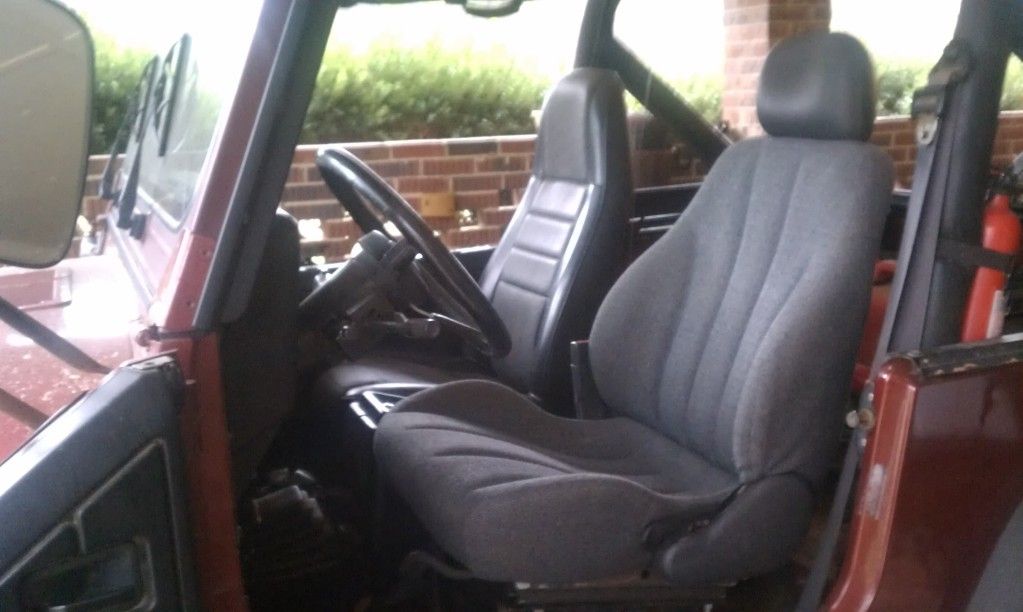 Next Up, Passenger Seat & a different way to mount new seats!