Registered User
Join Date: Oct 2010
Location: Dawsonville
Posts: 93
Cavalier Seat replacement for YJ Installation
---
I thought I would do a more recent JunkYard seat replacement write-up:
After wheeling a couple weeks ago, my drivers seat really seemed loose, and even rocked when I would shift - so I reviewed this
forum thread
- jotted some notes on my cell phone, about what models to look for the next time I was at the Pick & Pull.
I ended up coming across Cavalier seats. I figured that it would be a direct bolt-in.... Unfortunately, I was mistaken, and as I read further into the thread, it stated that *
NOTE!
* there is a difference b/w 2 door and 4 door donor vehicles
AND
there is a difference b/w early model YJ's whose driver's seats flip forward & later YJ's whose driver's seats do not flip forward.
So, here I was w/ 2 seats X $24.50 each & an hour drive away from the Pick & Pull.
So, I did what any guy w/ a YJ would do - Modify it to fit
Problem
: early YJ (1987) with
Driver's Side slide adjuster (slider) and flips forward. Passenger side - only flips forward.
Solution
: 2 cavalier seats installed into said YJ so that BOTH seats have new sliders and Both flip forward.
ALSO: You will more than likely need to raise the rear about a half an inch before finishing installation for them to feel level.
TOOLS: Protective goggles, socket set, drills, grinder, black spray paint, extra bolts, nuts, washers - Grade 8 bolts preferred due to I prefer to keep my seat in place.
I didn't expect to find rust, but there was some, I used an angle-grinder to 'buff' it out & then used Rustoleum to help hopefully prevent further damage.
Some Care should be used when lining the seats up Left to Right & also, ensuring that they are straight ahead, and not twisted to one side.
So, here are the different steps that I took to install these seats! As always, your mileage may vary....
I pulled out my old Jeep seat and the Slider bracket ended up pulling off by hand....
At this point, I knew this was past 'needing to be done' and I was somewhat committed.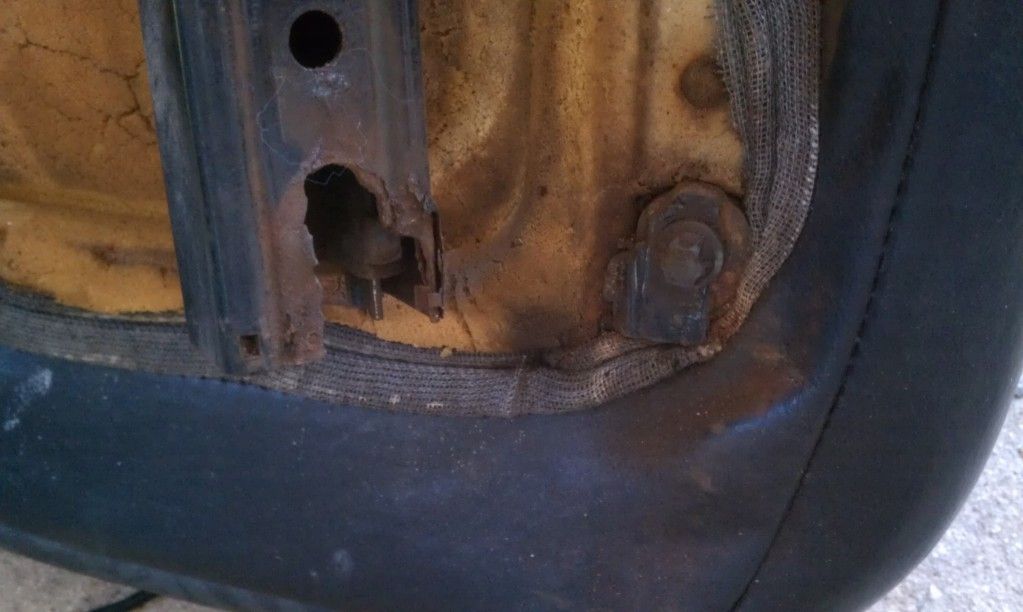 That meant that the driver's seat slider was ruined. And pricey to replace - especially when I already have a new slider sitting in front of me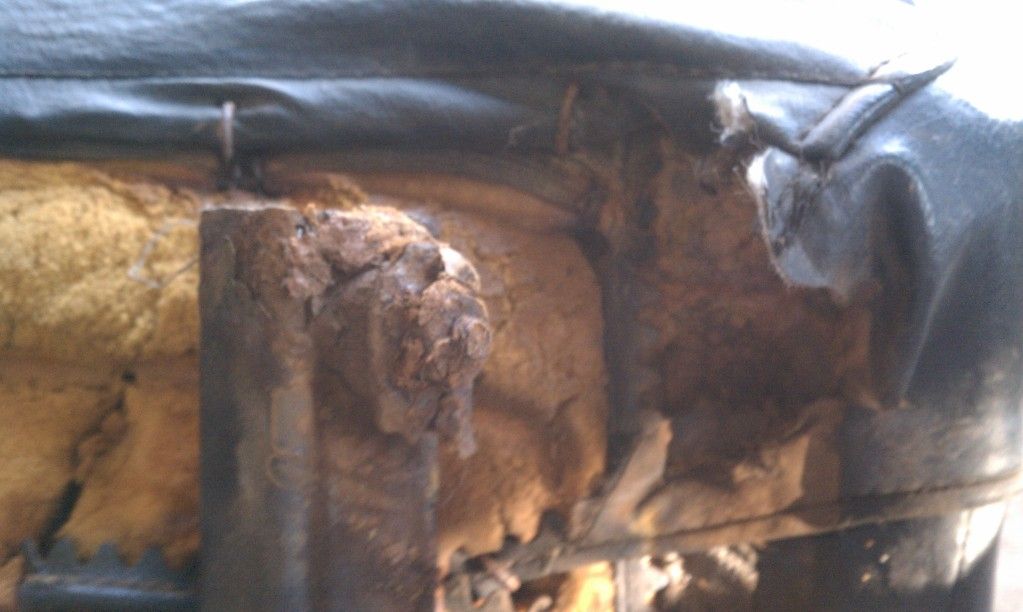 I stripped the Cavalier seat. I drilled out the posts holding the slider to the brackets.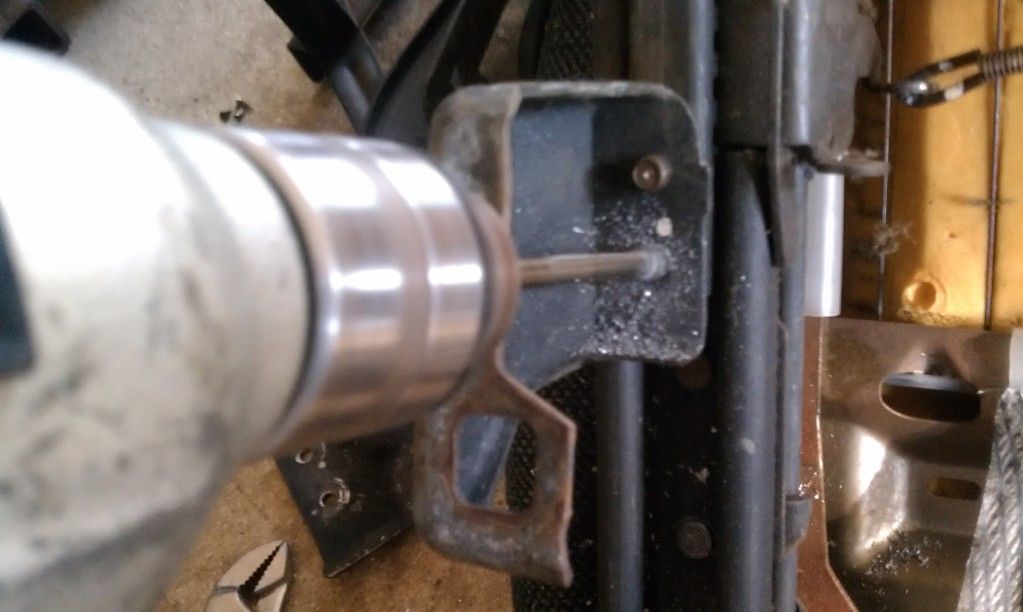 Drilled out the slider a little extra and dropped in a bolt that would hold.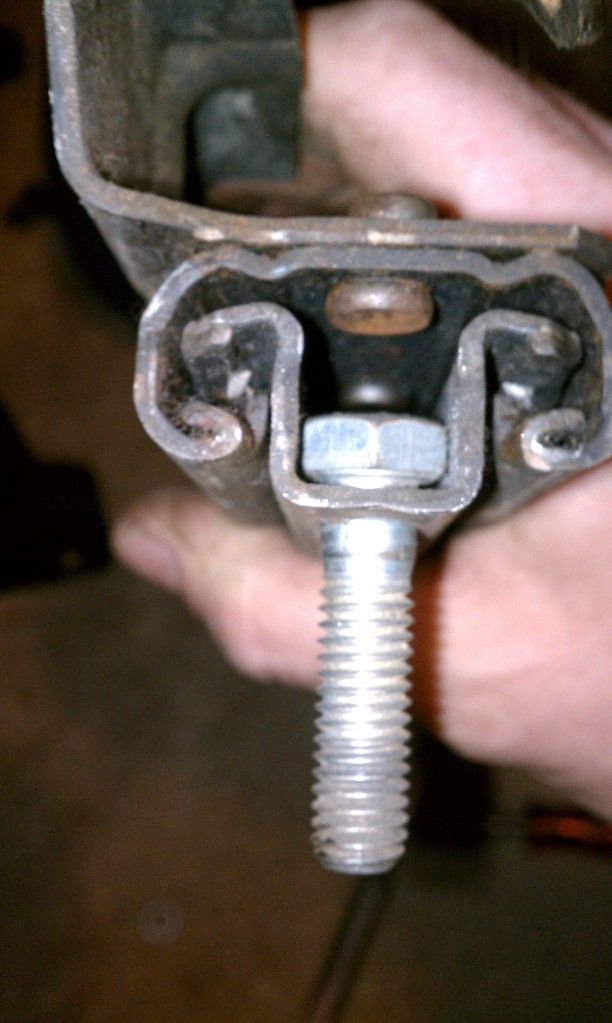 Then I ended up w/ half the slider on the seat & the other half on the Jeep bracket & I figured I would assemble 1 side & see where the other side lined up.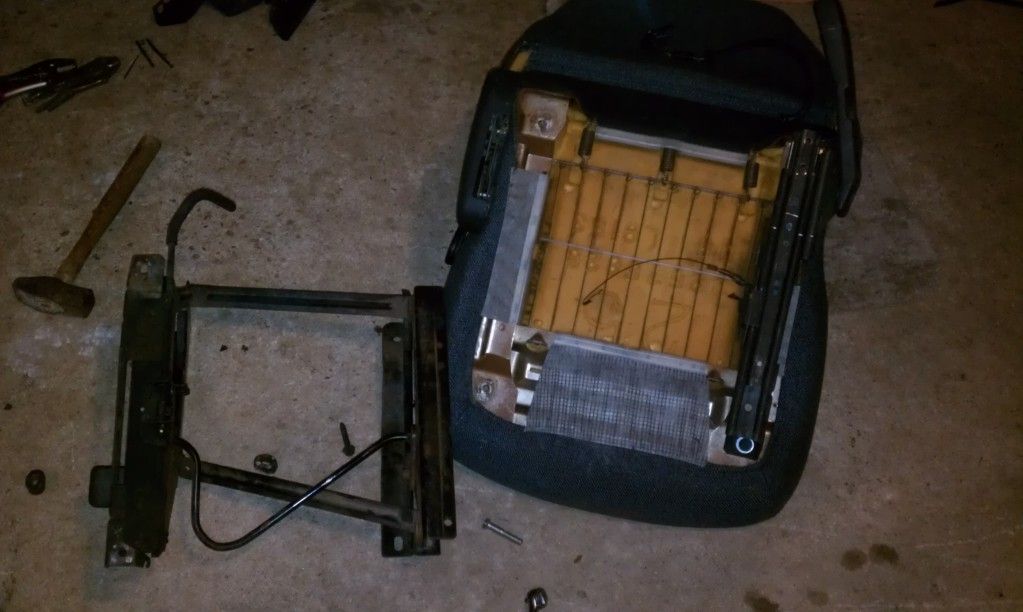 And this is where things got tricky - I started looking at the position of the seat in the Jeep and which side I would want to move - Left 1" or Right 1".
Since the seat was tight to the roll bar, I decided to move it Right (passenger) 1". Then I drilled 2 new holes (right side of the pic) threw on nuts & washers and snugged her down.
YES, I did get shorter replacement bolts, to eliminate all those washers!!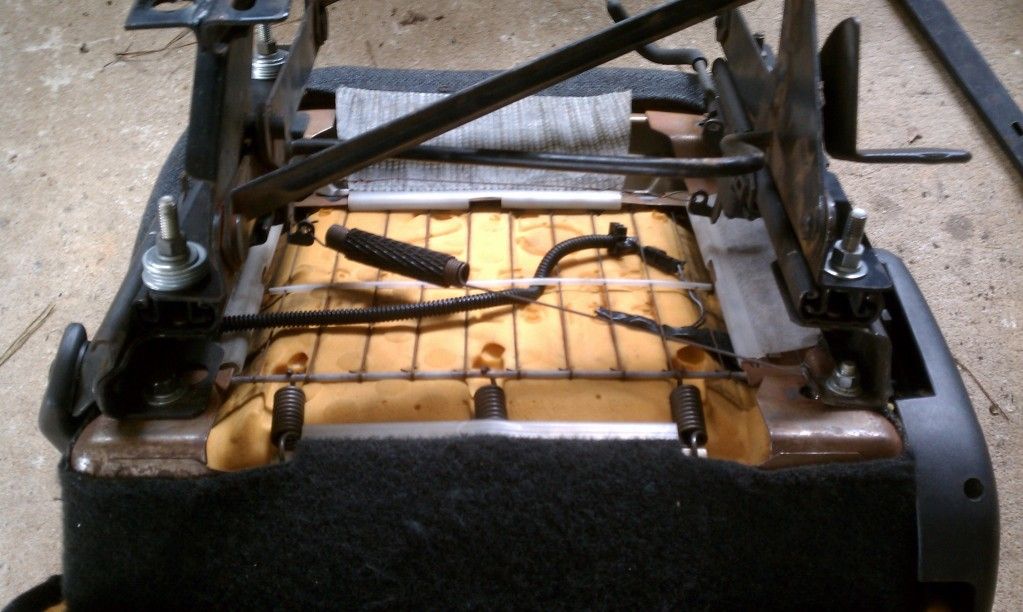 I didn't quite realize at the time that this would actually be noticeable, but the Steering wheel is now Left of Center.
I snugged the bolts, set the seat into the Jeep and checked appearances... it seemed to be pretty good. So I tightened her down.
I was shocked as I looked back at how much taller this new seat was....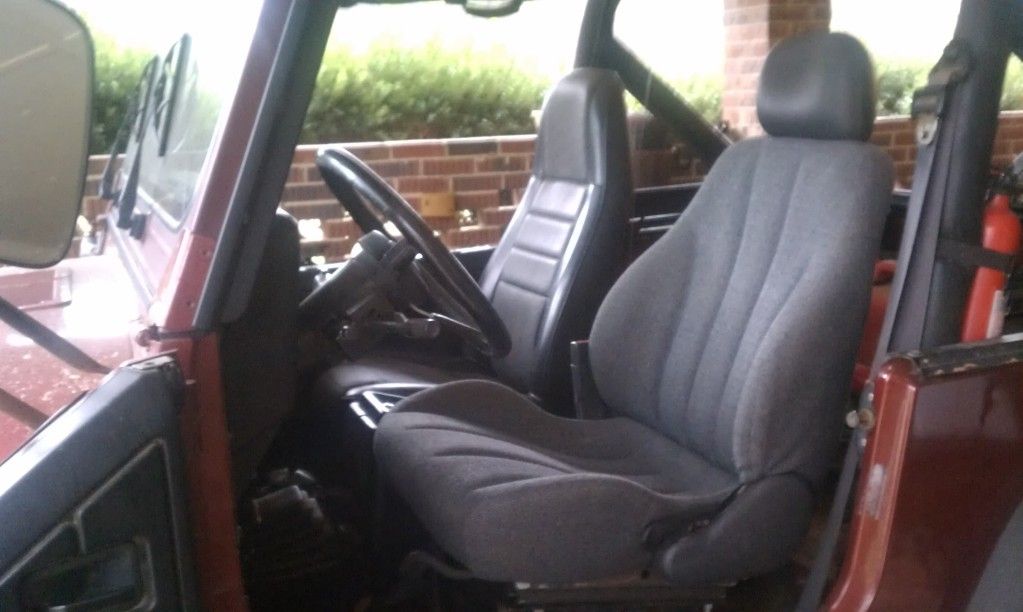 Next Up, Passenger Seat & a different way to mount new seats!
---
ΜΟΛΩΝ ΛΑΒΕ
Registered User
Join Date: Oct 2010
Location: Dawsonville
Posts: 93
Part Deuce: Passenger seat!
I got some Help from my buddy "CJ MEDEVAC" of 2CarPros
I pulled out the passenger seat and tried to figure out the best way to mate the two different units - seat w/ sliders onto an 1987 Jeep bracket.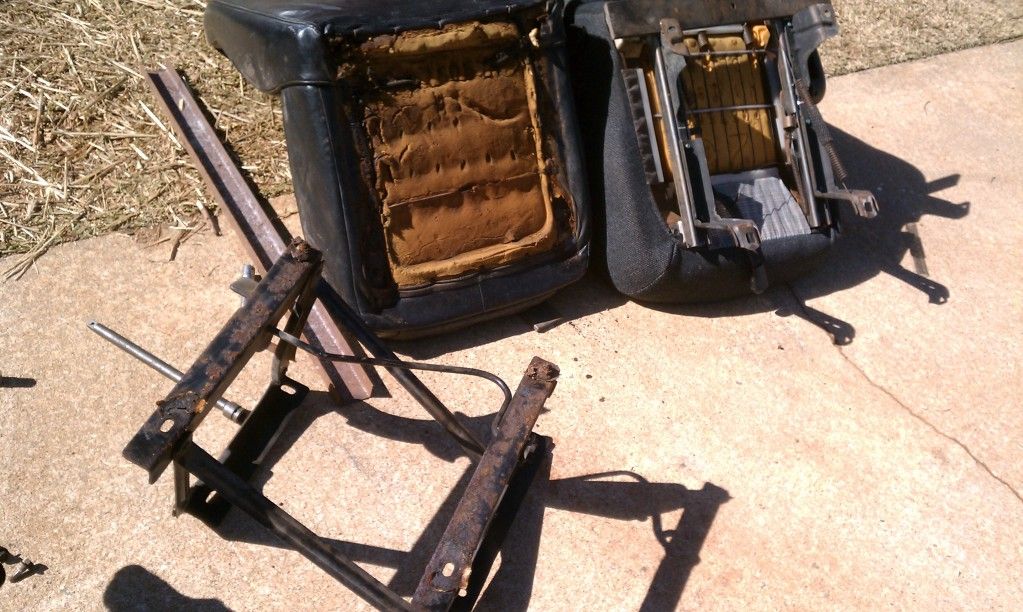 Because I didn't have a slider on the passenger side, the seat is mounted directly onto the flip-up bracket - and there was rust...
I ground out as much of this as possible with out effecting the integrity of the seat bracket, washed & painted with Rustoleum.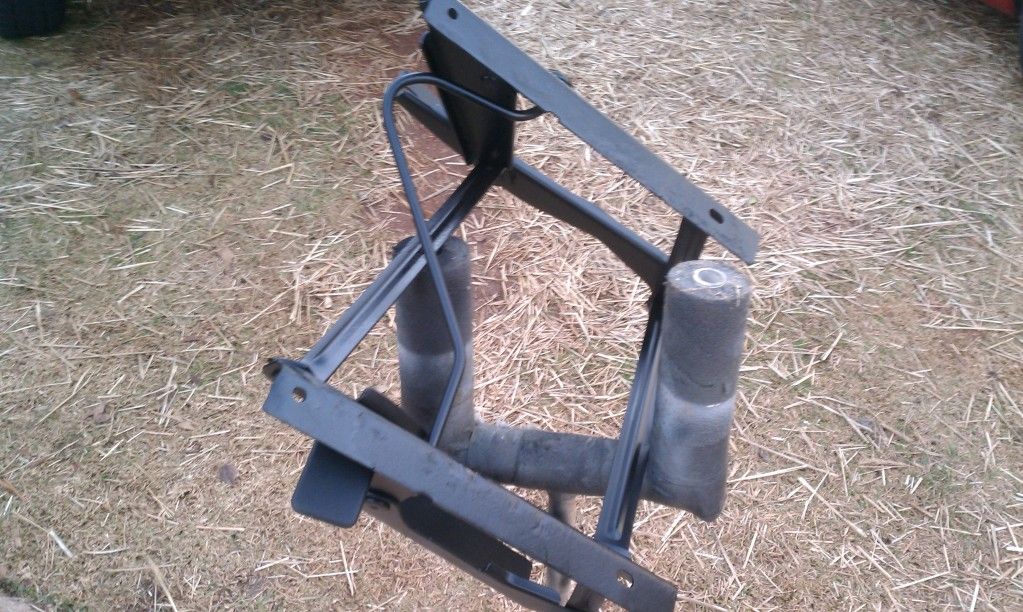 After figuring out how to go about mating the 2, had to run out and get supplies, but I don't have seats in my Jeep, so CJ Medevac's other Jeep, the 1946 Willy to the rescue!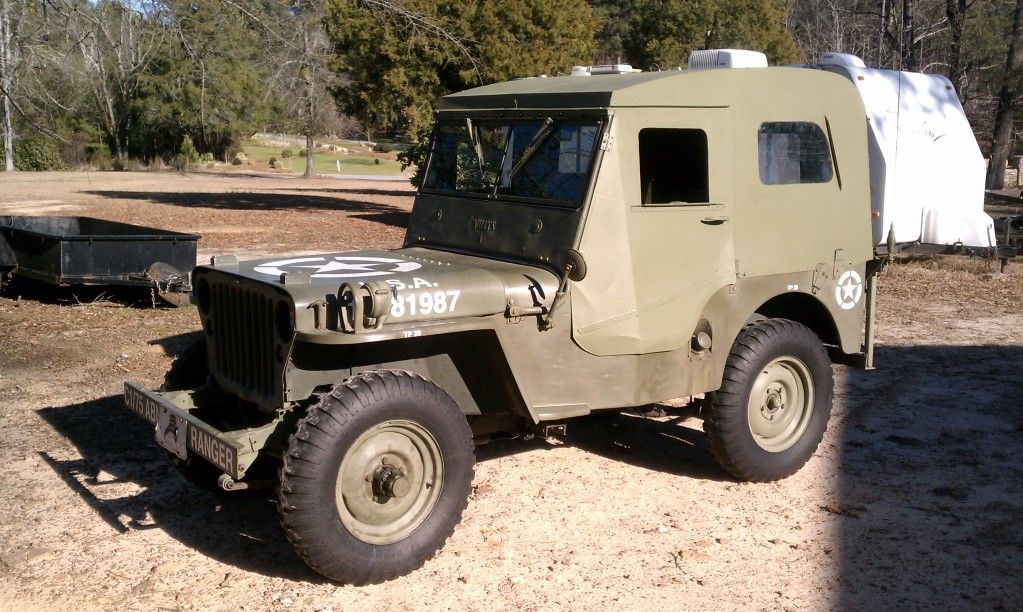 Later, we went about getting the unnecessary parts off the cavalier seat.
NOTE: grinding off the studs is MUCH faster than drilling them out....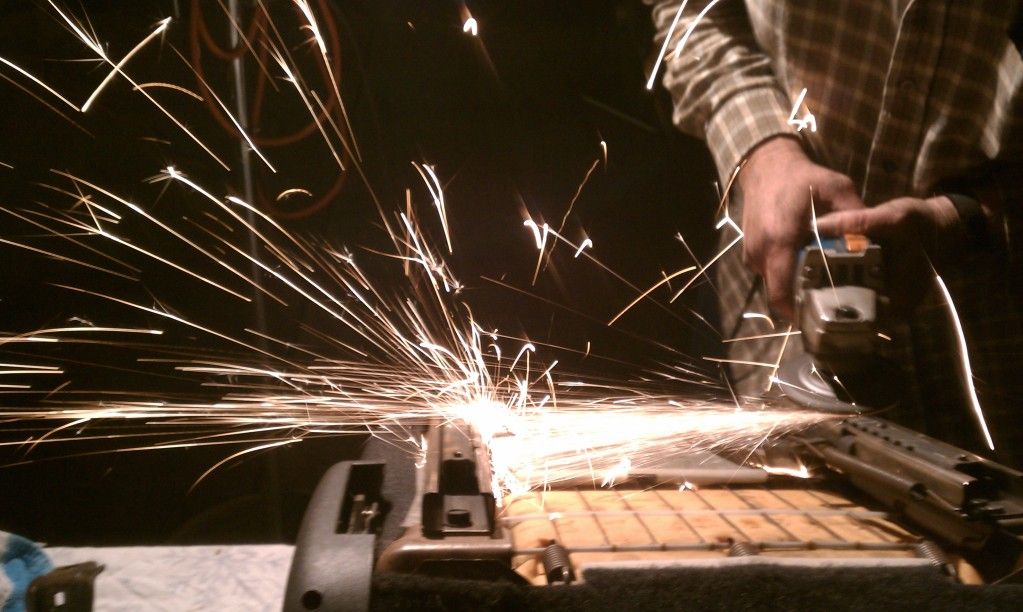 We ended up getting pieces of sheet metal that were about 5" wide & we cut them to 16" lengths. 3/8" thickness?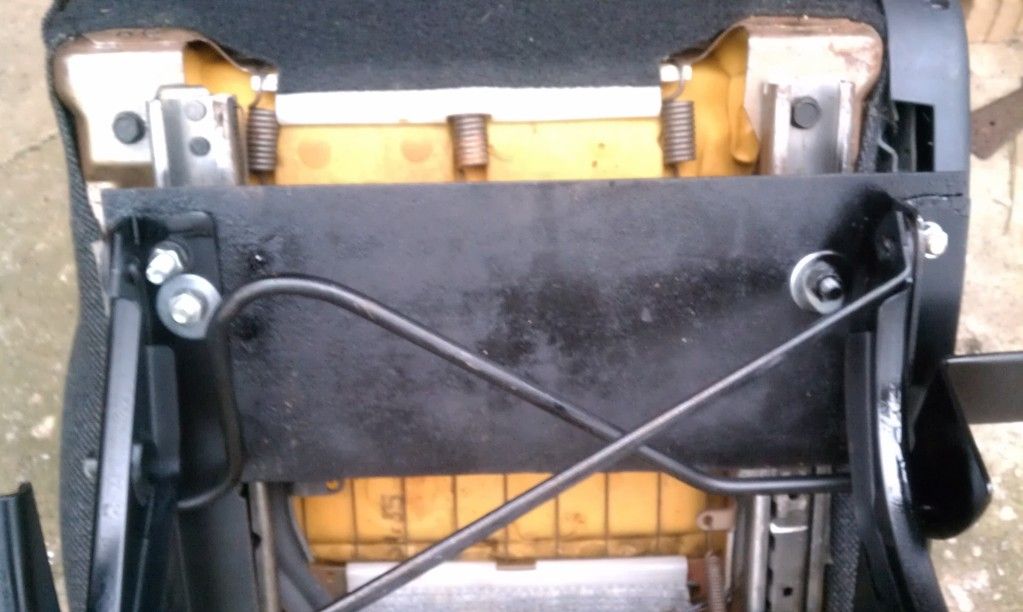 Mounted these sheets to the Jeep brackets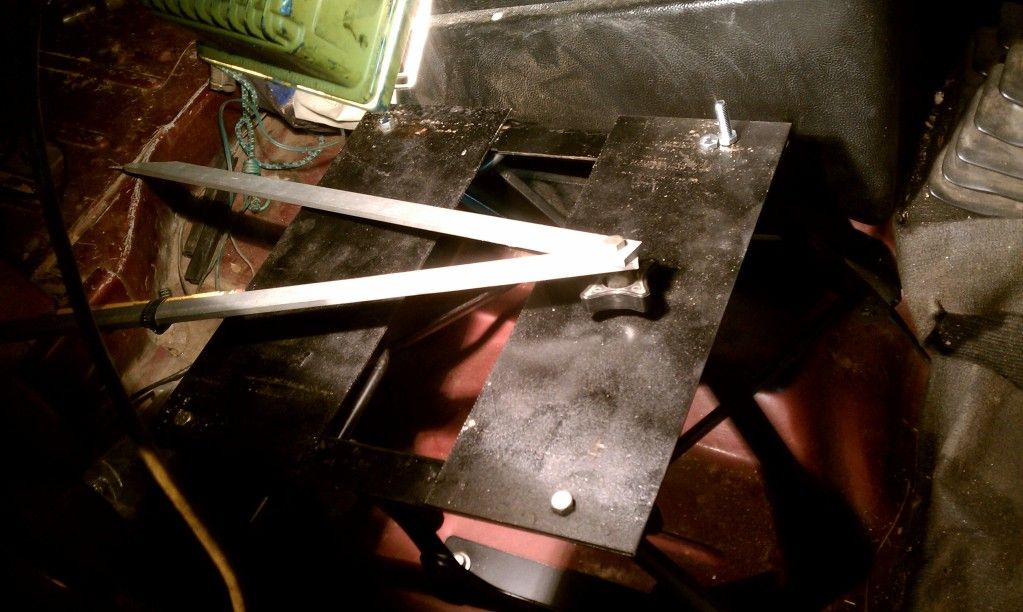 NOTE:
At this point we set the seat (with slider) on to the bracket & attempted to make any adjustments to foward - Left/Right that were necessary to maximize comfort and recline-ability. Once we figured out where that was at, CJ Medevac lined up the other holes.
I drilled out the holes, prepped the bolts and eased the seat down into place. And it fit..... Phew!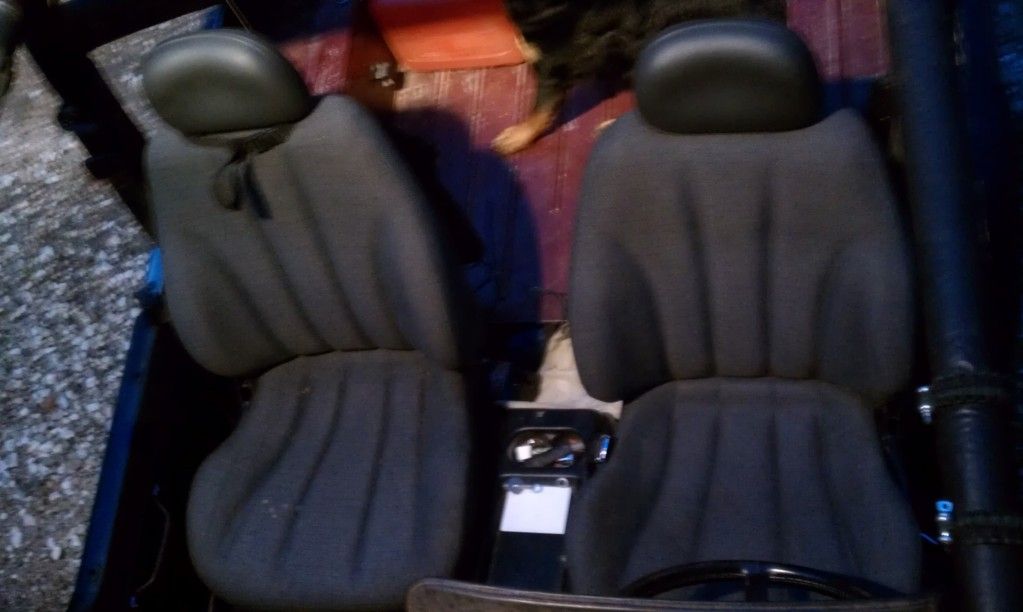 Both seats still sit quite High (too high for me!), so next mod will be adjusting them to a lower position.
---
ΜΟΛΩΝ ΛΑΒΕ
Web Wheeler
Join Date: Jul 2010
Location: Newark
Posts: 1,347
Great write up. I'm hoping to swap in some better seats into my 89 YJ in the next few months and was leaning heavily towards the cavalier's. You should hit up rustywrangler so he can add this to his list. He's looking to redo the lost list of seat swaps.
http://www.jeepforum.com/forum/f12/r...-gone-1473363/
---
Quote:
Until you know exactly what is underneath the, well, not really sure what to call them...mistakes...it's hard to come up with a plan of action.
Registered User
Join Date: Oct 2010
Location: Dawsonville
Posts: 93
Thanks
& Thank you for the link - he started that thread after I had researched and noted everything, so I never saw it
---
ΜΟΛΩΝ ΛΑΒΕ
Currently Active Users Viewing This Thread: 1

(0 members and 1 guests)
Posting Rules

You may post new threads

You may post replies

You may not post attachments

You may not edit your posts

---

HTML code is Off

---