SO, I decided finally to get all of the crap carpet out of the jeep now that I had a day of 50's and sun. Boy was I in for a surprise. Here is the first pic of the pass side that I still have to get all cleaned up but is not too bad.
And now the mid section, all surface rust. I did the screw driver test.
And now for the drivers side,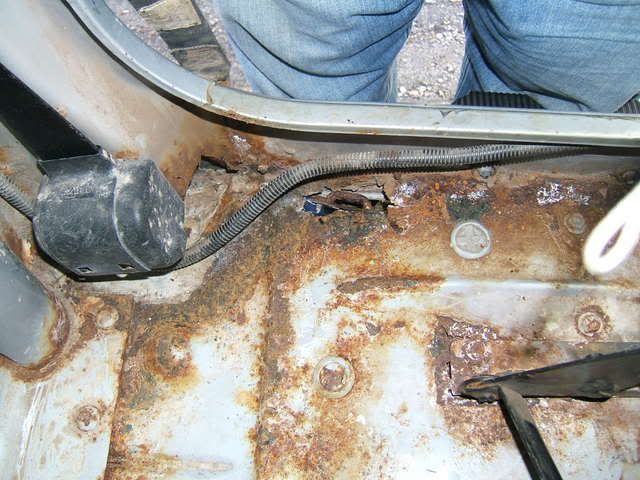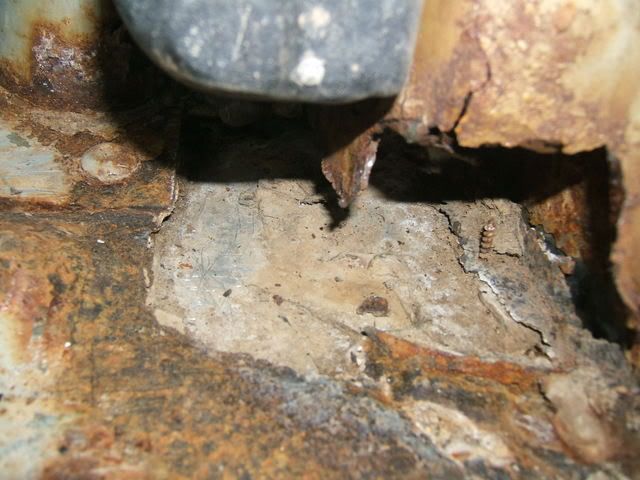 And for the finally, YES THIS IS MY SEAT BELT BOLT:
It was just hangin around under the carpet. The hole had been patched but the bolt with the original metal around it was SHEET METAL SCREWED IN.
Not even though. It was kinda just sittin there held down by the carpet.
OMG, I do not know what to think. I am optimistic yet PISSED, all at the same time.
SO, if anyone can point me in the direction of a repair write up for this area I would greatly apreciate it. I am taking a welding class right now at night, so I can get the metal togeather and learn on my own rig there. The instructor is great and wants to help with this. The rest of the tub is ok with some small holes here and there. The pass side seatbelt area is no where near as bad as this one. The drivers floor pan is also gone with a patch made and SHEET METAL SCREWED in as well. Anyway, Lots of work ahead.
My last question is, can I take one of the roll bar bolts out and mount the seatbelt strap to that for now??????
Thanx again guys for advice and help.