Quote:
Next Stop - MOAB - Folks there were Jeeps everywhere here. We really wanted to do some trails and did snoop around a little but without anyone with us and being so far from home, I did not want to risk to much.
Baby Lions Back, I did not go up it,
I had no idea what was on top.
There was no one around if I had got into trouble. It is steeper then picture depicts.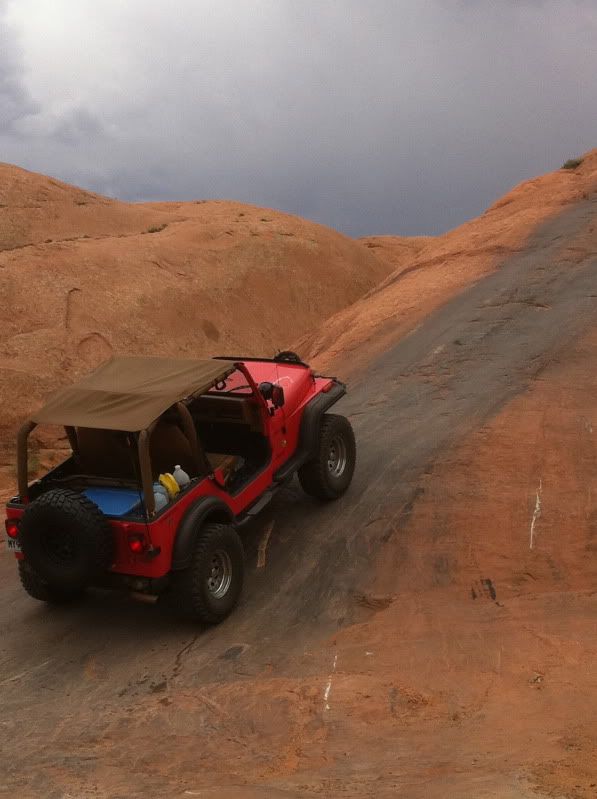 It gets flat on top and then down the other side not quite as steep. It's not that bad.
And please don't take this the wrong way, but...
I can't believe you went all that way and did'nt go up it or take the other easy trail!
Ok, now that that's out of my system, lol, if you go again, most everyone hangs out at the City Market in the early AM. You can meet and hook up with any number of fellow wheelers there, so there is no problem with being/wheeling alone. I should have mentioned that before.
Awesome trip! Glad ya got back safe and sound. Time to plan for another one!
WRM<
---
'05 LJR, 6sp, RC long arm w/MC 6" coils, 5.13 D44's w/chromo shafts, MC fenders/sliders/body armor, 37x12.50 MTR's, Warn 9.5, RockHard swing out w/full spare. <><