Registered User
Join Date: Oct 2010
Location: Newhall
Posts: 2
CA fuel filler issue
---
Help: Does anyone know of a conversion kit to allow the use of new CA approved gasoline filler nozzles? I was told by the station operator to hold the rubber back to fill, high risk of spill or face full. Looking for a side mount filler port?
thanks
Moderator
Join Date: Jun 2007
Location: San Diego
Posts: 18,605
What you talking about Willis?
I moved the stock filler to the side and plenty of others have done the same or used a TJ filler with no issues. I usually have to hold the nozzle up so it does not shut off, but that seems true with all my vehicles now.
---
.
"The right to be heard does not necessarily include the right to be taken seriously." —Hubert Humphrey
.

To view links or images in signatures your post count must be 10 or greater. You currently have 0 posts.

RIP one good jeeper
Join Date: Aug 2009
Location: Ripon
Posts: 20,368
Hold the nozzle up! It's a yj, even gassing up is frustrating.
---
Luck Favours The Prepared
Web Wheeler
Join Date: Aug 2006
Location: Grass Valley
Posts: 16,119
You can hold the rubber piece back, you can lift up on the nozzle, you can move the filler to the side, etc. Those rubber boots have been on the pumps for at least ten years so not sure where you've been on that. I moved mine and used the TJ bezel and YJ filler, then later swapped in the TJ filler.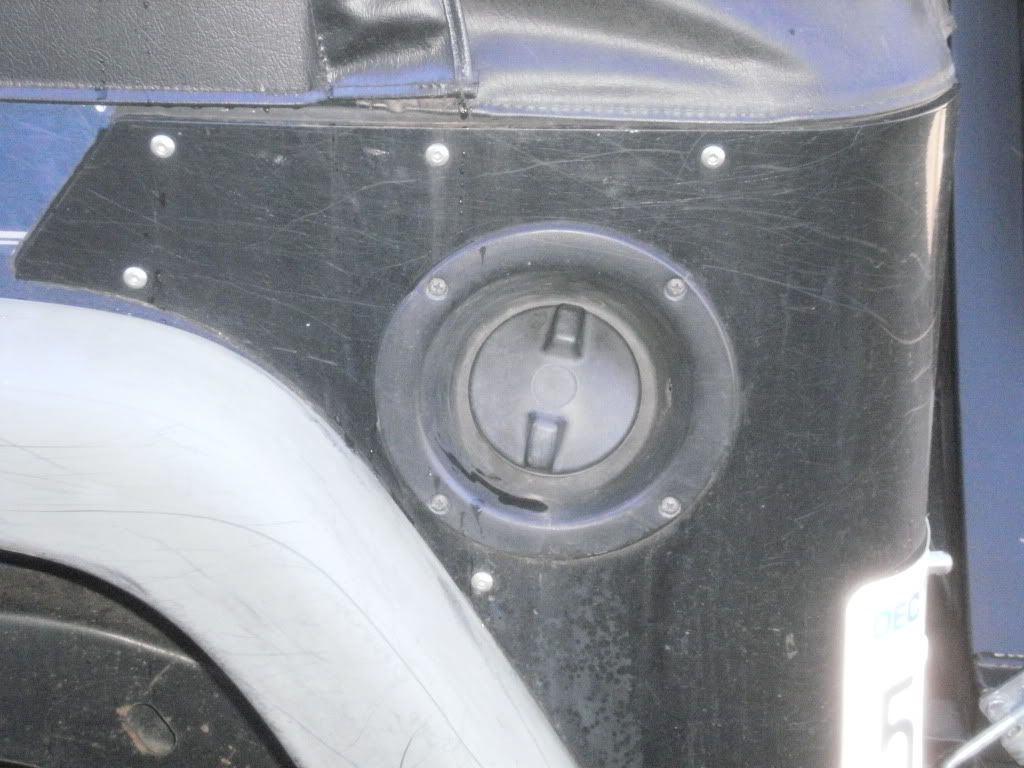 ---
Quote:
Originally Posted by George Orwell
We sleep safe in our beds because rough men stand ready in the night to visit violence on those who would do us harm.
Registered User
Join Date: Oct 2010
Location: Newhall
Posts: 2
Thanks to all, I got my answers and know the direction to proceed.
Keep up the good work
Currently Active Users Viewing This Thread: 1

(0 members and 1 guests)
Posting Rules

You may post new threads

You may post replies

You may not post attachments

You may not edit your posts

---

HTML code is Off

---