Registered User
Join Date: Jan 2008
Location: Suffolk New York
Posts: 25
C.RES with bestop?
---
I have looked all around and cannot find the answer. The Smittybilt C.RES calls for the factory " Body Soft Top Channels, Hardware and Rear Tailgate Bar from original Soft Top"
I am not sure what those channels look like as my `94 was a hardtop and I bought the Bestop Supertop for it... are these channels and bar at all compatible with the C.RES top?
Thanks in advance.
Web Wheeler
Join Date: Nov 2009
Location: Pinion Hills
Posts: 8,797
They should be but you'd e better off getting other nets. Anticanman has raingler(spelling?) nets on his. Look for the "aspen netting" thread and you'll see them. Way better than the cres system and you'll be able to use them with your top if desired.
---
Adopt your pets. Don't shop for them.
RIP one good jeeper
I had a cres before the wrangler nets. You can call smittybilt retailer and order the tub brackets along with the netting.
Back when my jeep was still in its infancy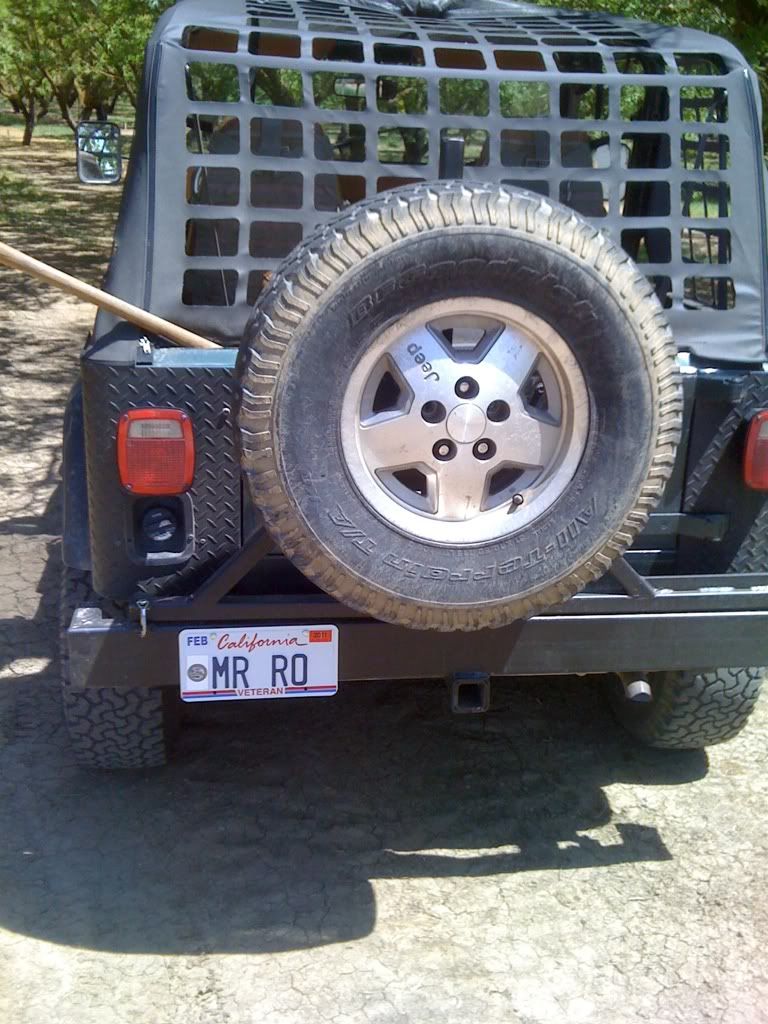 RIP one good jeeper
Registered User
Join Date: Jan 2008
Location: Suffolk New York
Posts: 25
Thanks for the responses.


I was going to ask further questions about the C.RES... but you guys have swung my decision to the Rainglers.
Partially because of those pictures Anticanman posted and partially because Micheal's image is two dogs, which is the entire reason why I'm going to get some cargo net in the first place.

Thanks guys.
RIP one good jeeper
The pictures in the other thread, I presume?
But dogface likes the Raingler nets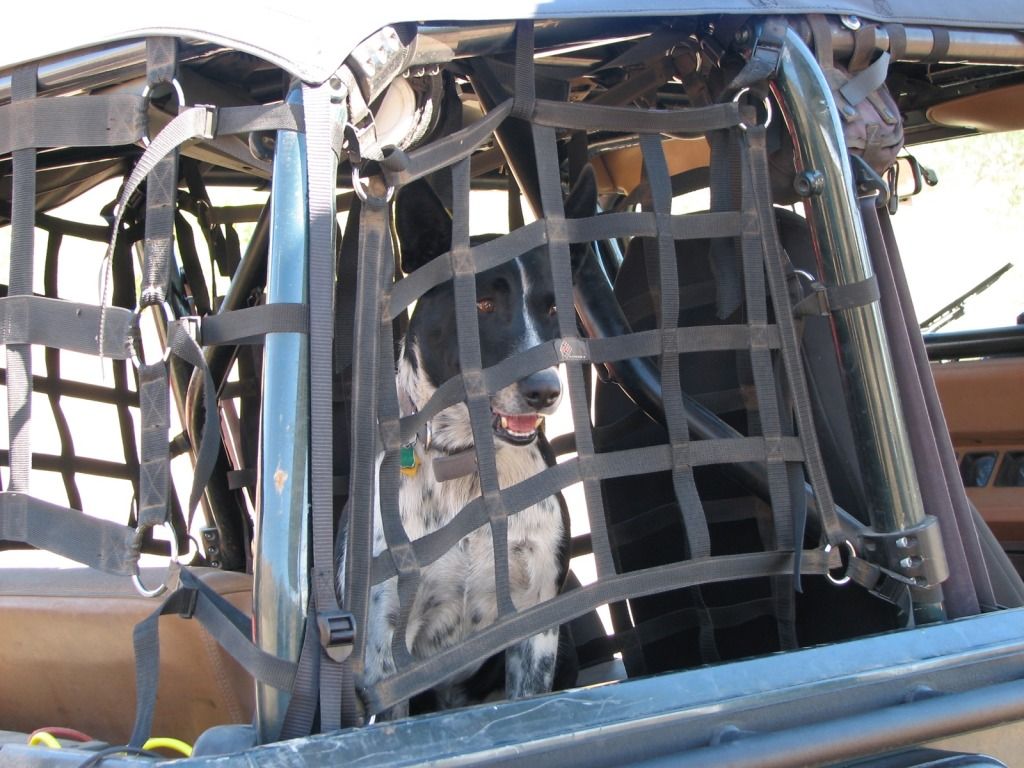 Currently Active Users Viewing This Thread: 1

(0 members and 1 guests)
Posting Rules

You may post new threads

You may post replies

You may not post attachments

You may not edit your posts

---

HTML code is Off

---