Broken rear shock mount
---
So, I was driving a couple of days ago, make a right turn hear a thud in the rear. I rolled down the window and didn't hear anything else. Thought, I must of hit a branch in the road or something since we've recently had a ton of trees go down. Anyhow, this morning I go to pull into the garage at work (graveyard shift) and I notice the left rear shock dangling on the Jeep.
It looks as though the mount has basically sheared in half.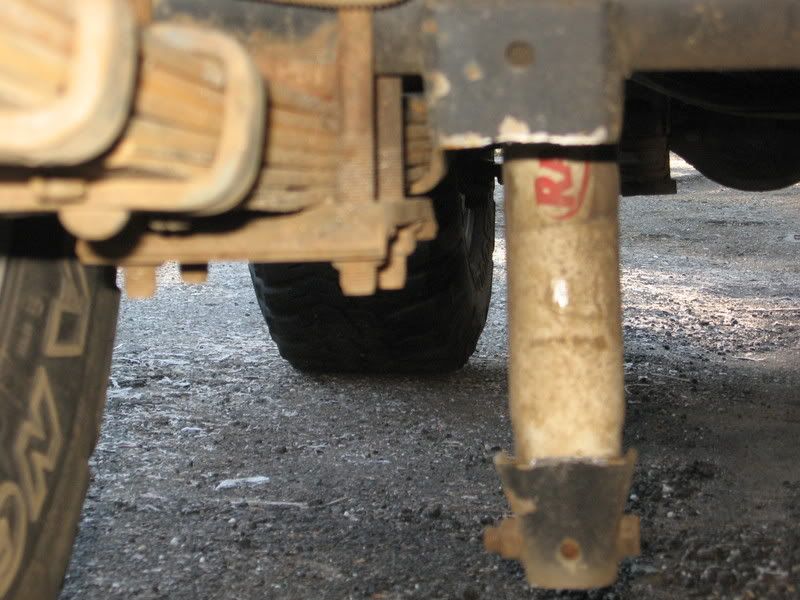 I have an 8.8 sitting in the garage, and tried to explain to the wife that this is the perfect oppurtunity to get the rest of the parts I need to install that puppy and go SOA. I guess you know the answer I got, since I'm posting this.....
Any suggestions for fixing this??? I've got some 2" X 1/4" flat bar, I was thinking I could try butt welding the mount back together and then scabbing on a piece of the 1/4"... Anyone think this would work? I really just don't want to put anything into the D35, moneywise.
---
Quote:
Originally Posted by George Orwell
We sleep safe in our beds because rough men stand ready in the night to visit violence on those who would do us harm.